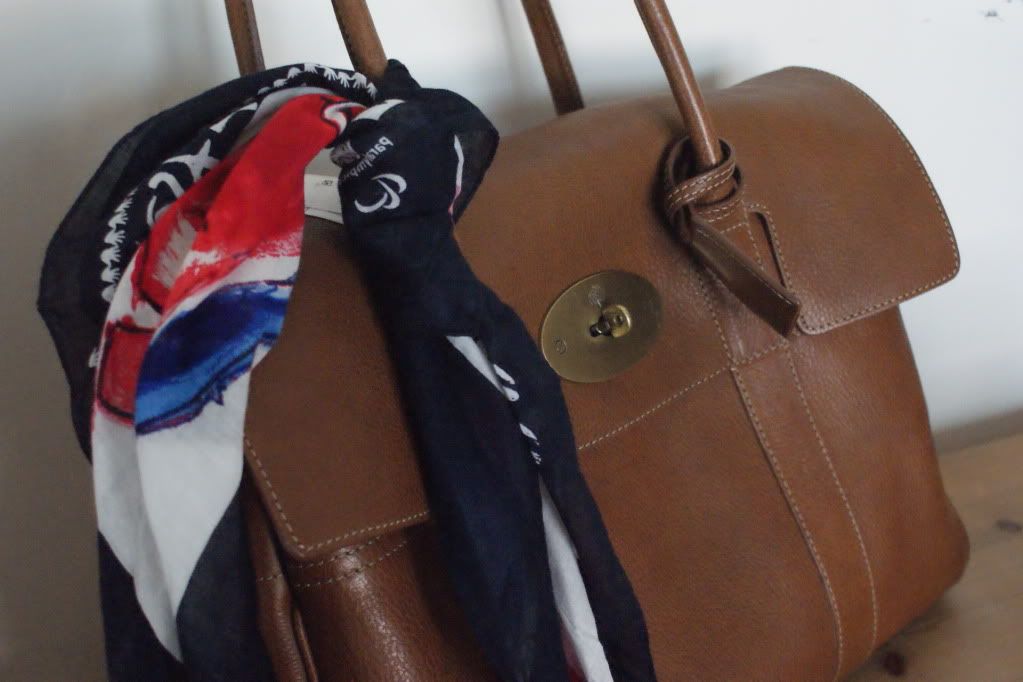 Now I can't say I'm much of a fan of something like watching the World Cup (Or ANY football for that matter!) But when it comes to the Olympics, there's really something for everybody. When I was younger I used to be part of our citys Gymnastics club, often doing up to 12 and a half hours of Gymnastics a week! If I thought that was hard work, I can't imagine how much serious Athletes push themselves to acheive their dreams. So when the Olympics comes round, there's nothing I love more than watching the Gymnastics part of it and showing my support.
Next have designed a scarf to show their support for Team GB at the London 2012 Olympics, and rather than choosing to design something like a cap, or a T-shirt, they've chosen something versatile that can be styled to different peoples tastes. As well as Next wanting to show their support for the Olympics, they would also LOVE to know how you would style their Team GB scarf. I've always been a huge fan of taking scarves I've found in Charity shops and tying them round the handles of my handbags, so I've chosen to show my support by doing just that!
These scarves can be bought for either £5 or £10, depending on what size you would like, for more information on how to get your scarf, click
here.
The great thing about this campaign is that all profits from the scarves are donated to the British Olympic Association. If you also choose to get yourself a scarf and blog about it, by submitting it to the Next bloggers network, you could be in with a chance of winning a Team GB supportes kit and a £200 Next giftcard!
So what are you waiting for? Get your Team GB scarf and start supporting today! :)
Holly x
*This scarf was kindly gifted to me by Next.