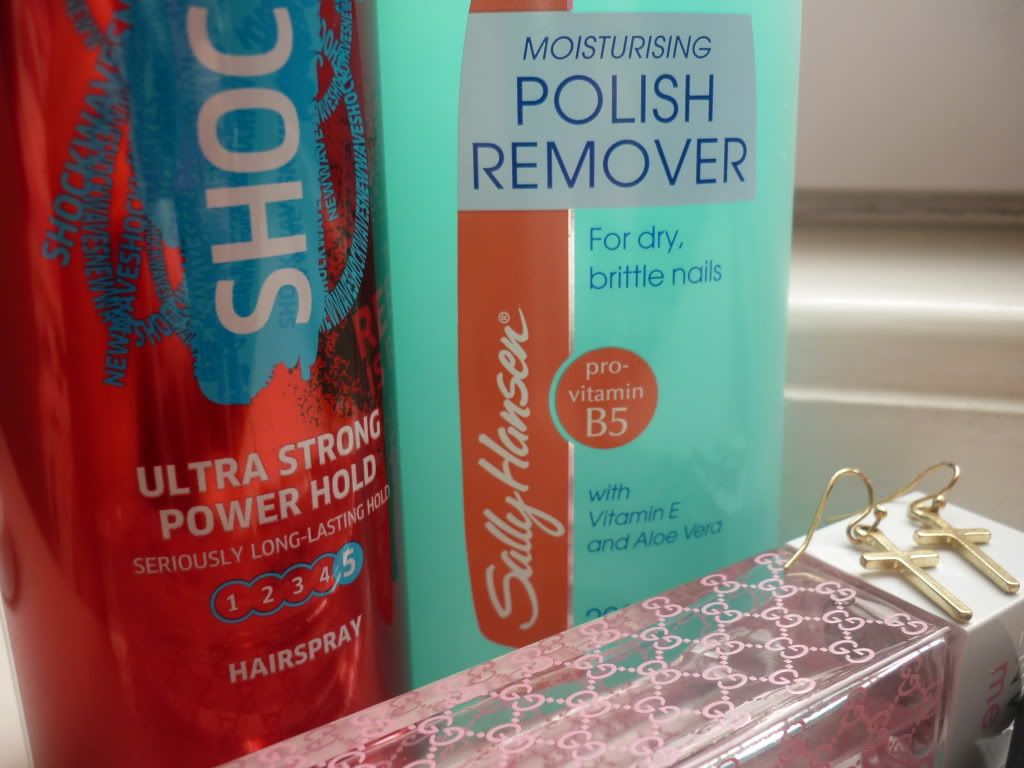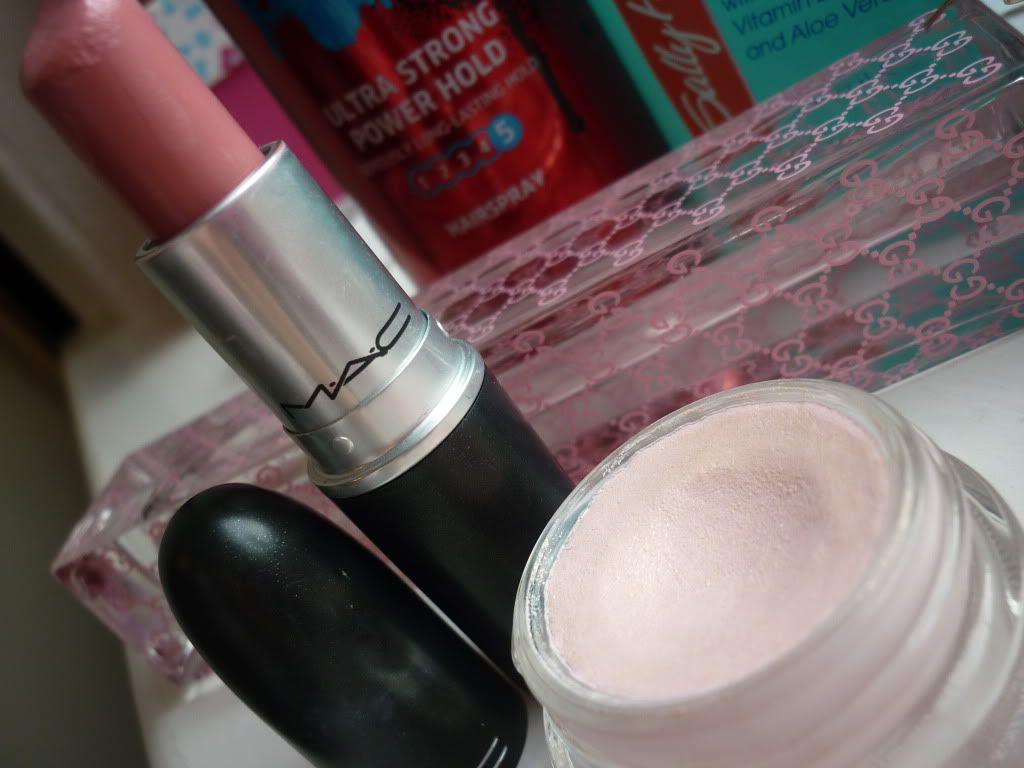 Sally Hansen moisturising polish remover -
Since the start of January, I think I've gone through about 2 bottles of this. It's not over expensive yet it removes polish incredibly well, and leaves your nails smelling and looking lovely. Need to try out the other removers from this range.
Shockwaves ultra strong power hold hairspray -
I've lost count of the amount of years I've used this hairspray now, they always seem to be on 2 for 1 in Tesco so I always pick up a few, I think I currently have about 6 of these scattered around my room!
Cross earrings -
These were gifted to me as earrings for Xmas from one of my best freinds, Rosie. It took a lot to break me out of the habit of constantly wearing pearl earrings! Now it's these half the time, pearls the rest :)
Gucci envy me -
One of my most favourite perfumes. Was an Xmas present. Smell reminds me of being in Barbados and that's enough of a reason for it to be a favourite!
Mac Angel lipstick -
Just the lipstick I seemed to have reached for alot this month! I hate how it doesn't look new anymore! Strangely, this lipstick has survived many nights out in my handbag without melting, win!
Mac Lets skate! paintpot -
A base I have been using on my eyelids to make any eyeshadow I put over it appear more sparkly. The most requested eye product from my mam if I'm ever doing her makeup :)
What are your January favourites?
Love, Hol xxx