I know this is a little late, but instead of reviewing all the little beauty related bits and peices that everyones probably seen reviewed one hundred times before, I thought I would give in, pick five things I got for christmas, and just write a little bit about them! Without further ramble, here we go...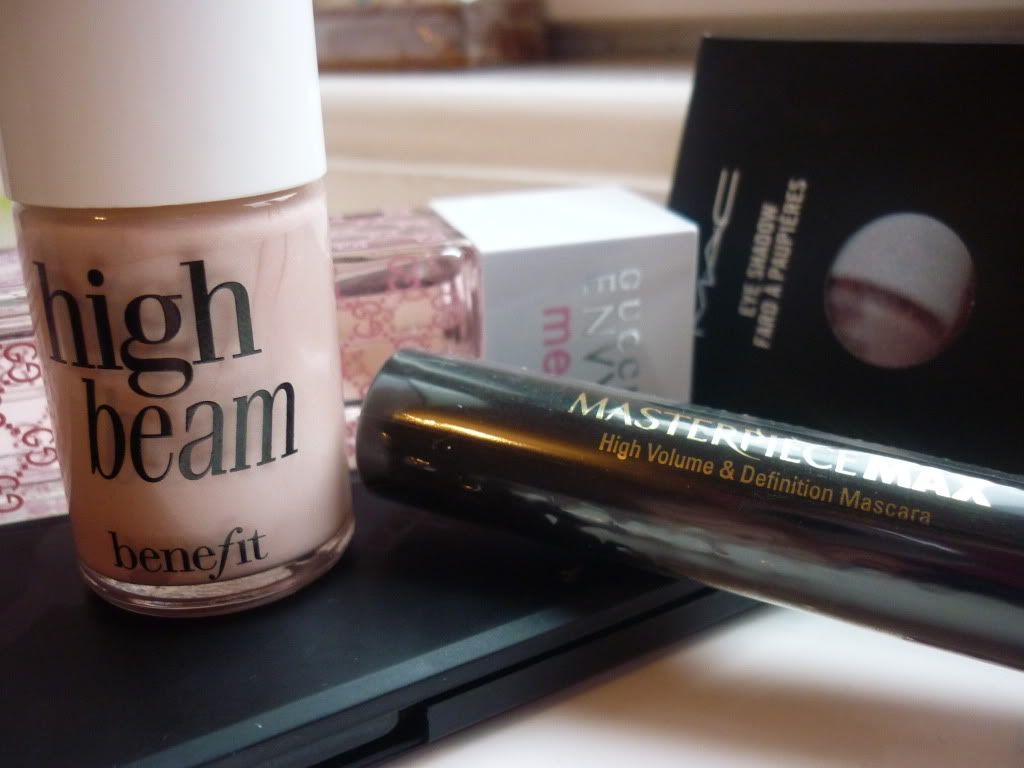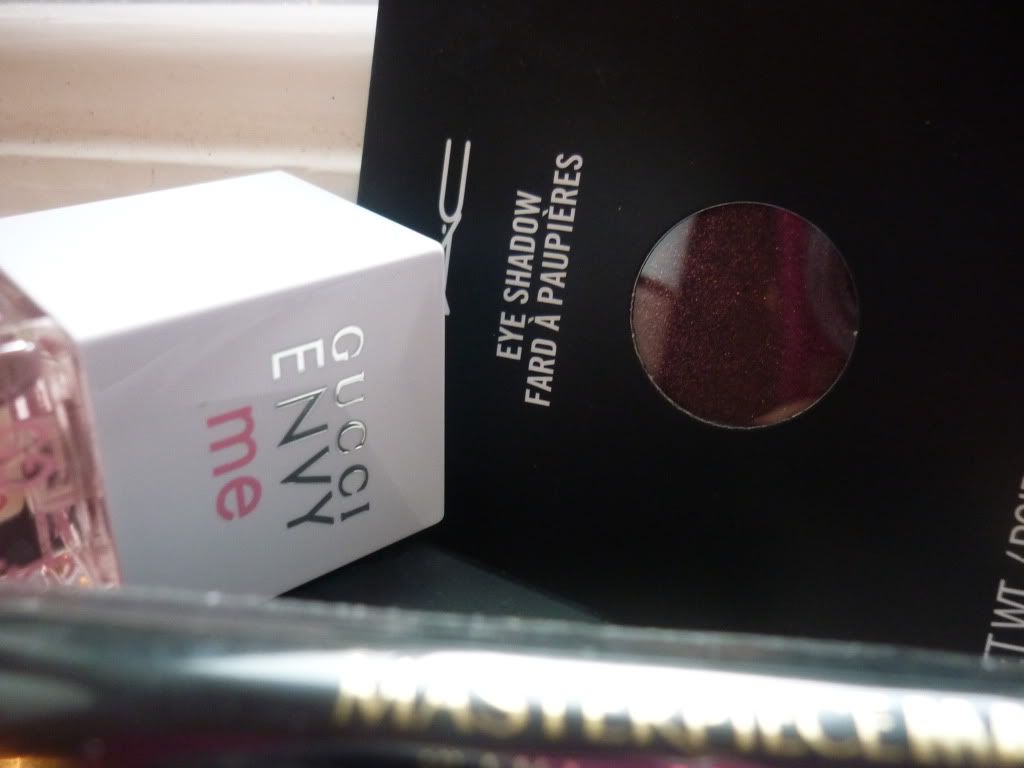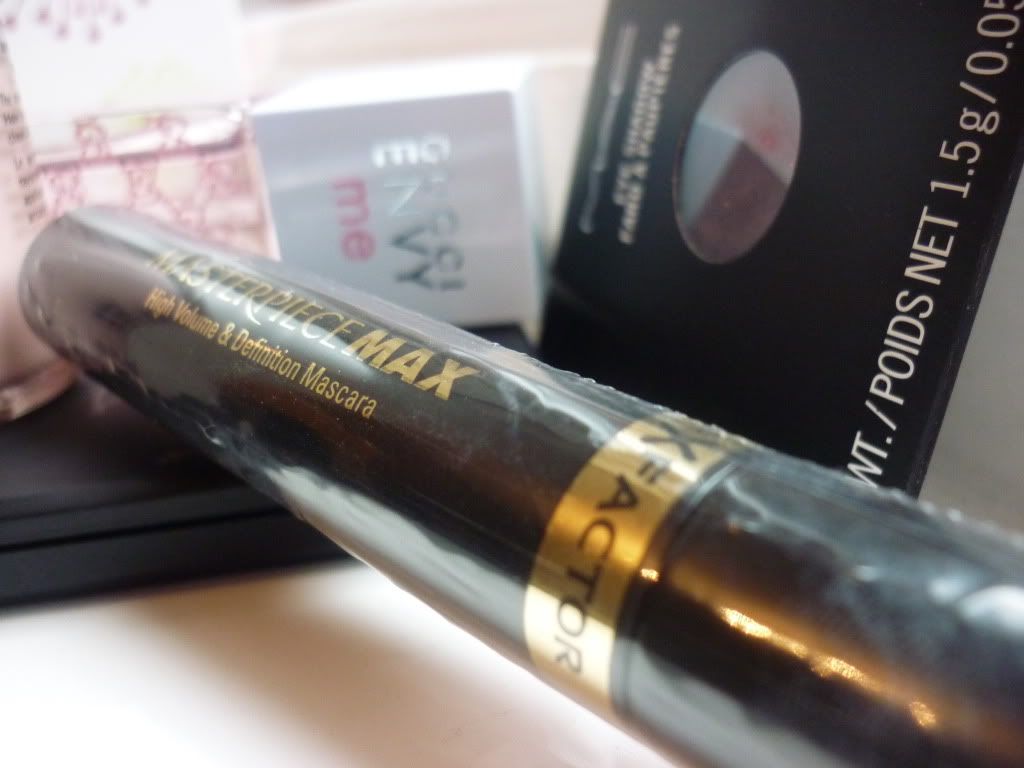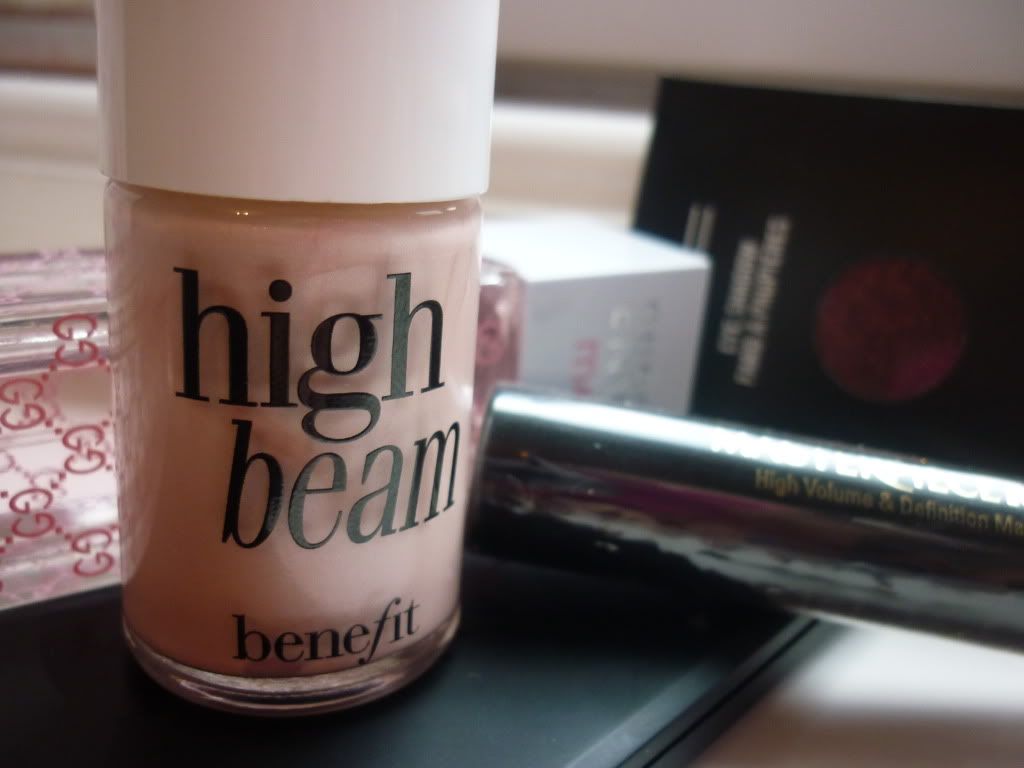 1. Benefit high beam -
This is something I've wanted forever! I remember my year 11 leavers prom in 2008, my friend Cheri had the nicest shimmer on her cheeks. Turns out it was Benefits high beam! It's just something I have never got round to buying after all these years. Finally it's mine!
2. Max Factor masterpiece mascara -
I will actually never love another mascara as much as I love this. This has been my favourite mascara since about 2007ish? I actually don't use any other mascara, and if I had to pick one makeup product for the rest of my life it would be this!
3. Gucci envy me -
I first bought a bottle of this in 2009 in Manchester airport before I went to Barbados. I had forgotten to pack a perfume so I was desperate to find one! As soon as I smelled this it was love! I seem to like my perfumes quite strong, I'm pretty sure I repulse some people...
4. Mac eyeshadows -
I actually got 3 eyeshadows, 2 of which have already been put in to my palette, the shadow in this picture, 'Beauty Marked' isn't quite done in my palette yet, so it's been put to one side for now. The other two I got were 'Sumptuous Olive' and 'Cranberry'.
5. Sleek Bad Girl palette -
Another product I should've had in my possesion a long time ago! I would've went out and bought this myself but I put it on my christmas list a long time ago and didn't want to risk my mam getting it for me! This palette is great value for money, which you all know!
I hope you enoyed this little Christmas post! Late I know.
One more thing! #prayforkelly
That is all.
Love, Hol xxx