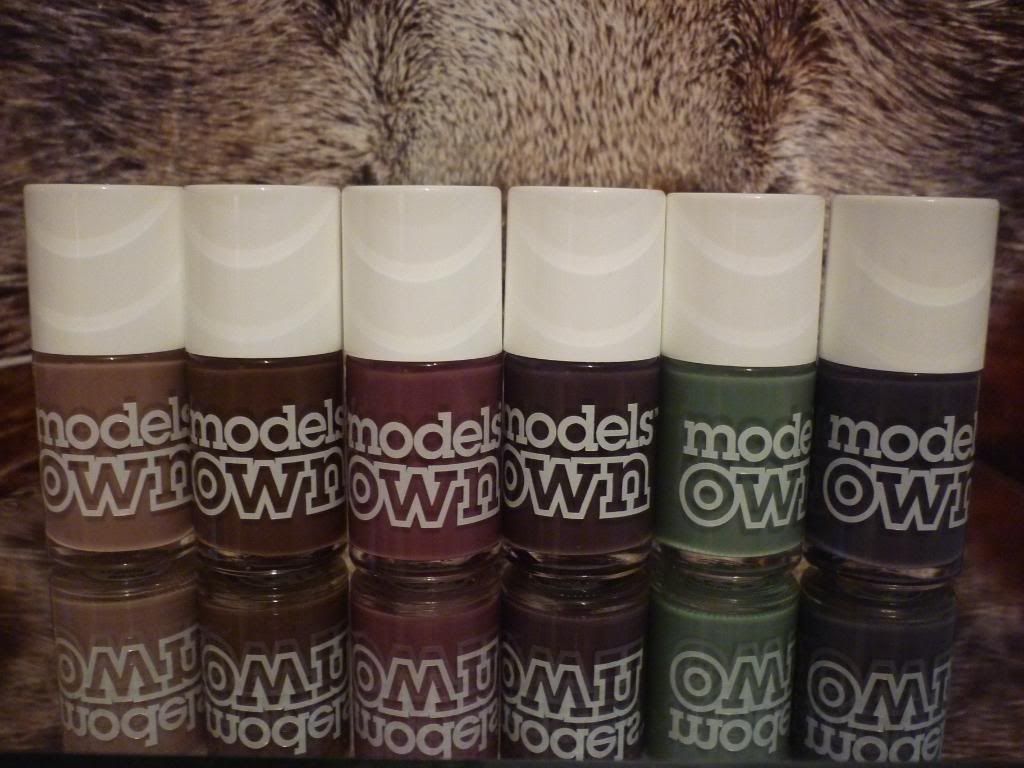 L-R: Nude beige, Becca's Brown, Purple ash, Purple grey, Grace green, Mushroom.
At the moment, these sets of 6 Models own polishes are £20 a pop! Now if you do your maths correctly you'll realise you're going to save £10 by buying these sets since the polishes are £5 a go! I suppose the only down side is you'll have to hope the sets come in colours you like and will want to wear.
Luckily, this Autumn/Winter collection is perfect for me. For some reason I've always found myself attracted to the "ugly" nail polishes as I call them! Muddy browns, greys etc. So I jumped at the chance to ask for this as an Xmas present. I hadnt tried Models Own polishes up until last week, when I borrowed 'Pink Fizz' off a friend of mine. I had only ever heard Amy from
flawsandall
raving about them, So I've always been very keen to try!
Let me tell you they do not disappoint! I always think the formulas of darker nail polishes ( especially browns for some reason ) are generally better than lighter ones anyway, but all of these are really great. They applied really well and were beautiful and shiny after just 2 quick coats. Personally I think they dry incredibly fast compared to some polishes I own, and they resisted chipping alot more than Barry M, but unfortunately don't last for a lengthy amount of time.
I know that I personally always love to see swatches of things before I buy, So I took the time to photograph all 6 of these colours on my nails. Unfortunately the pictures aren't so great but you can definetely see what the colours are like from them. The swatches are in the same order as they're shown in the first picture of them all together.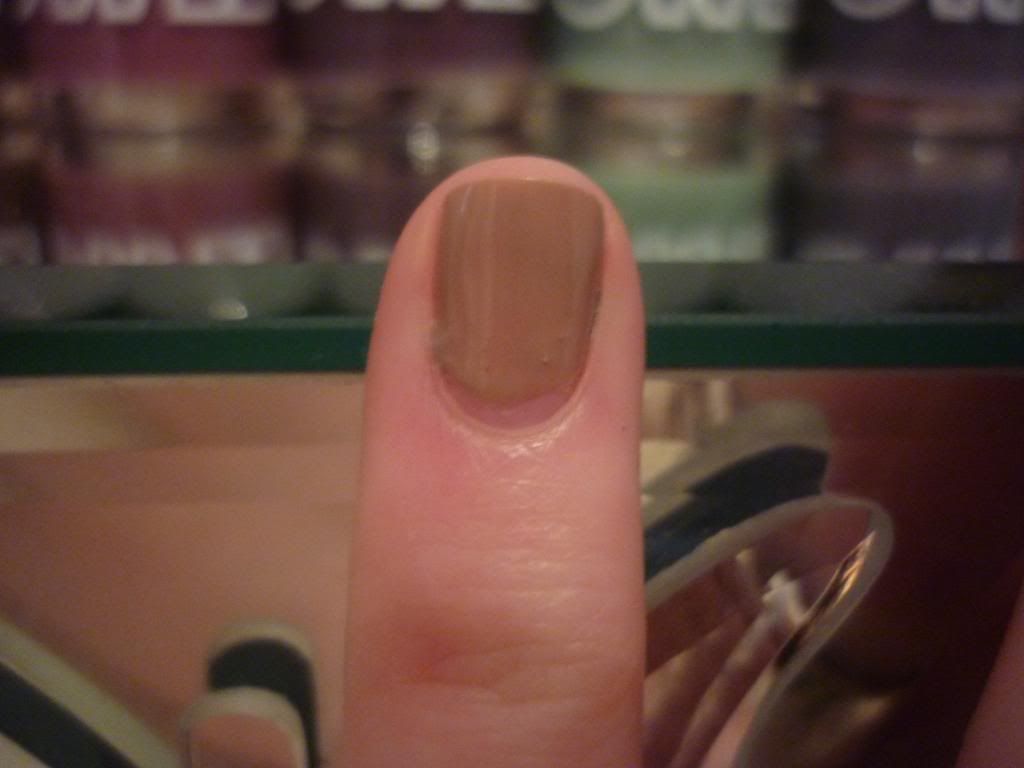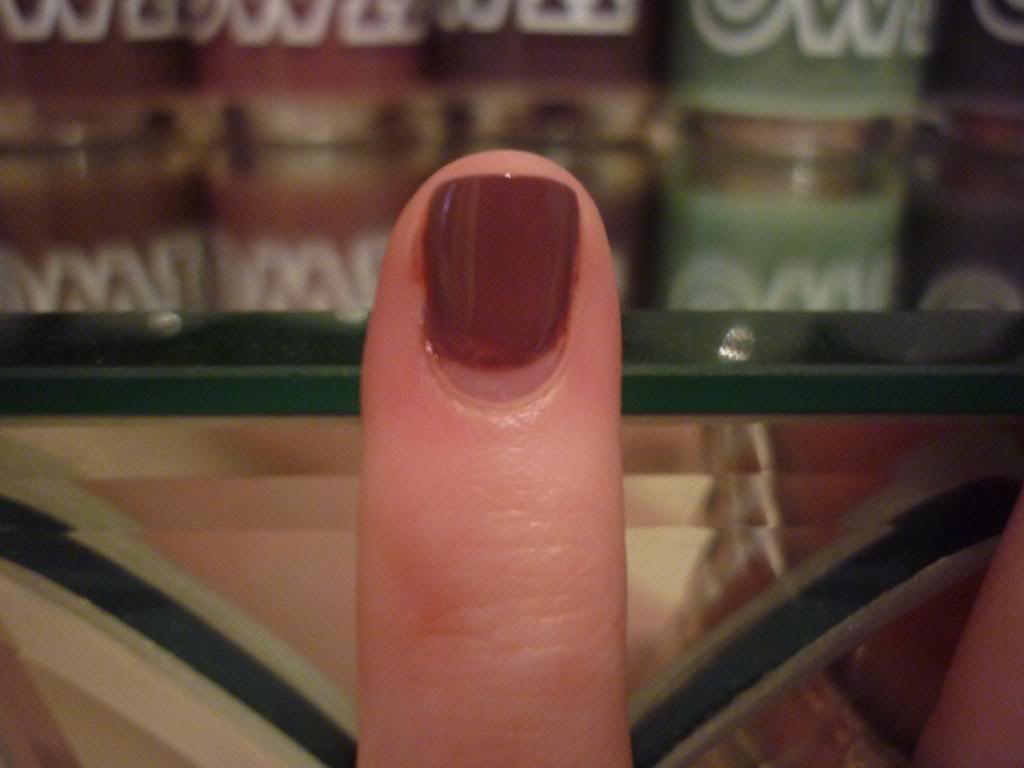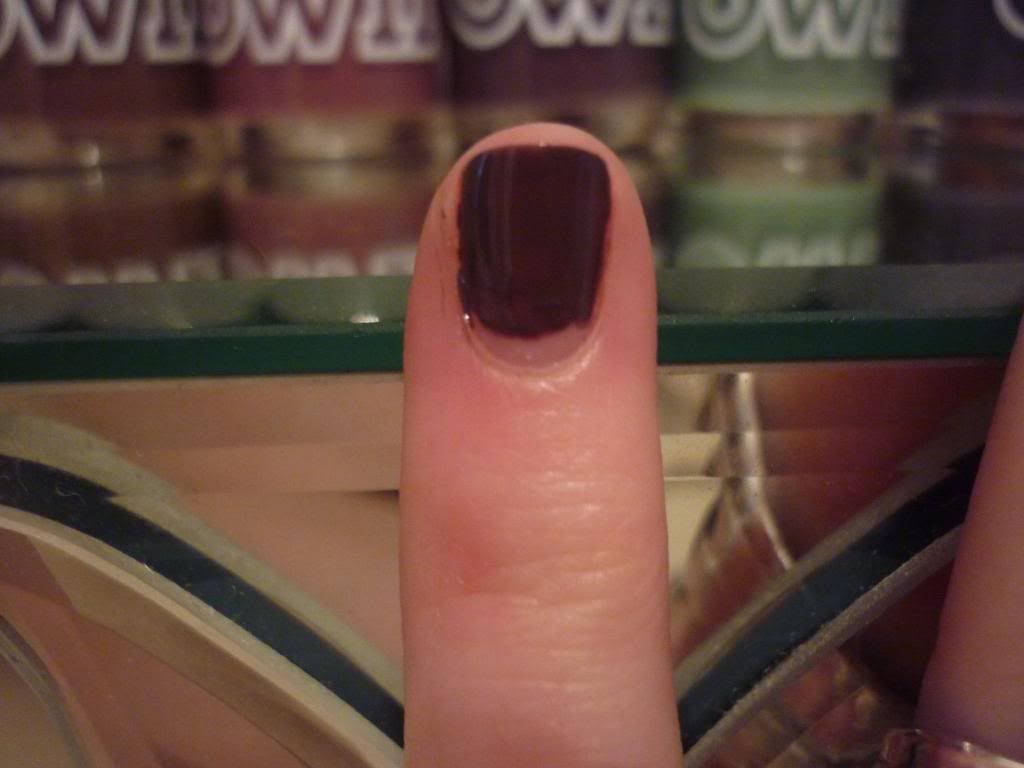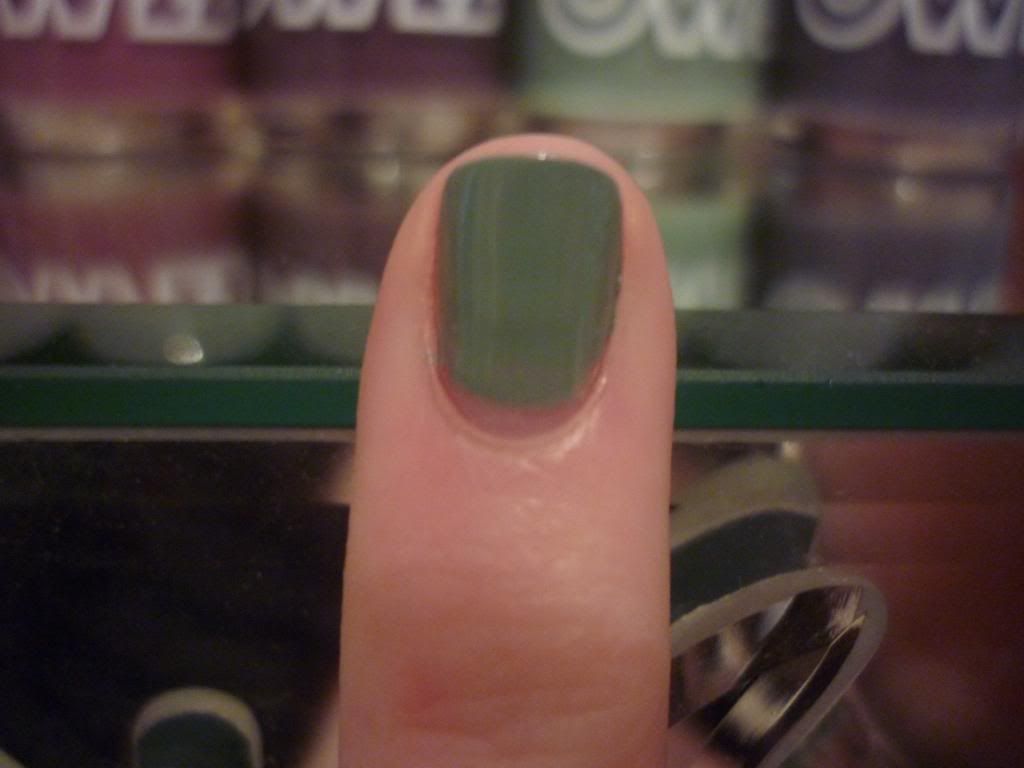 Overall I think these polishes are great and in my opinion I think they have much better colours to choose from than Barry M. The only thing that dissapointed me about these sets is that the glitter set doesn't actually include Pink fizz, and if you ask some people they would definetely tell you that it's one of the best glitter polishes they've ever used. I certainly thought that!
Love, Hol xxx