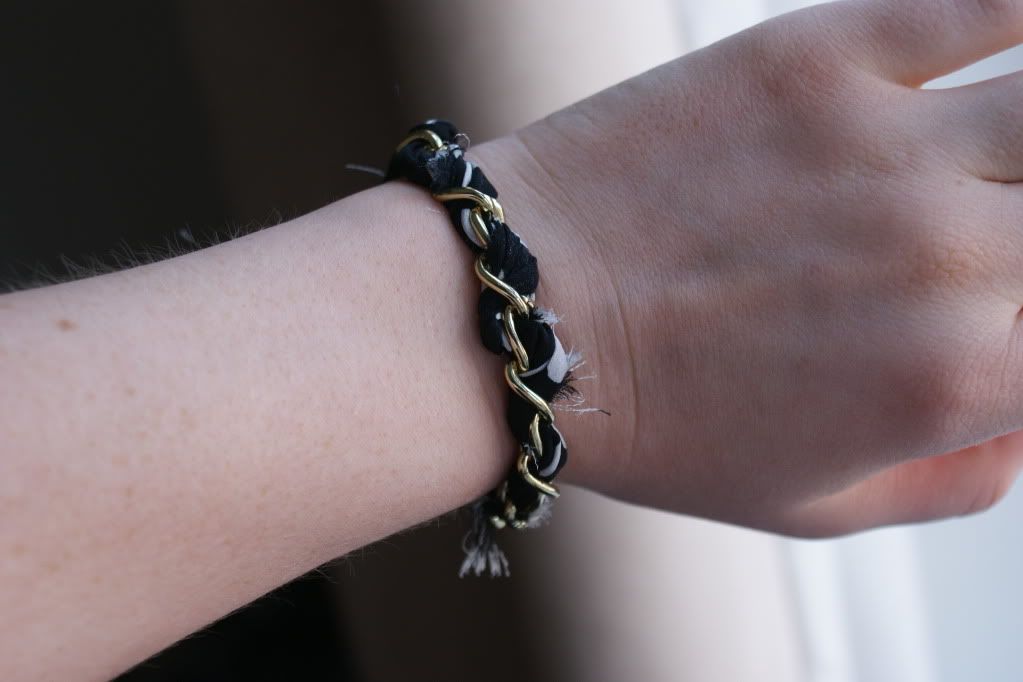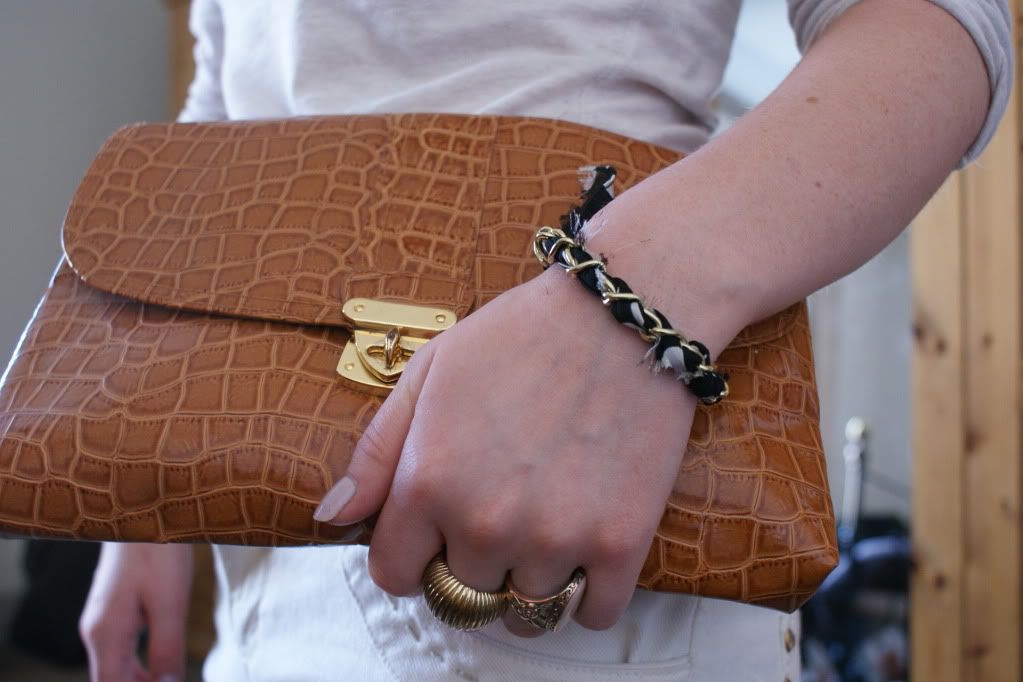 If you've been reading my blog lately you'll know I've been going crazy for anything DIY. There's nothing better than having something homemade that nobody else will have! The things that have caught my eye are the most are the friendship bracelets over at
HonestlyWTF
, an amazingly brilliant DIY blog, so inspiring! I raided my wardrobe to see if there was anything I could use to do my own little take on a bracelet without having to go out and buy materials.
I came across a very old spotty scarf which I havn't touched for years, and also a shoulder bag which I've never used, and never will use! So I unpicked the shoulder chain from it to use that. This bracelet that I made really isn't rocket science, all I did was measure enough chain for my wrist, enough material for my wrist plus a little extra to tie with, and just threaded the material in and out through the chain links. This may sound odd but I like how well the frayed material actually works on this bracelet! You can tell it's home made but stack a couple of these up on your wrist and I think they would look fab.
I have a ton of chain left from the bag I used, probably enough to make a good 4/5 bracelets! In our market in Carlisle there's a fabric stall that always has a basket with left over scraps, that's all you need for this bracelet, plus the chain links and you're good to go, they're easily taken apart if you don't like how they've turned out too!
Holly x