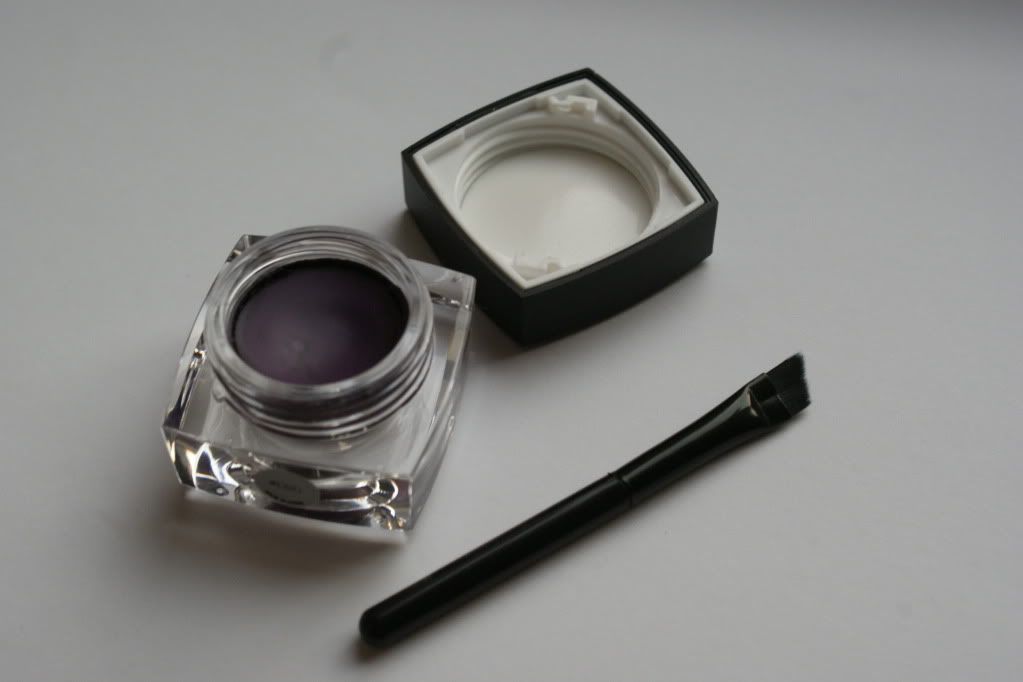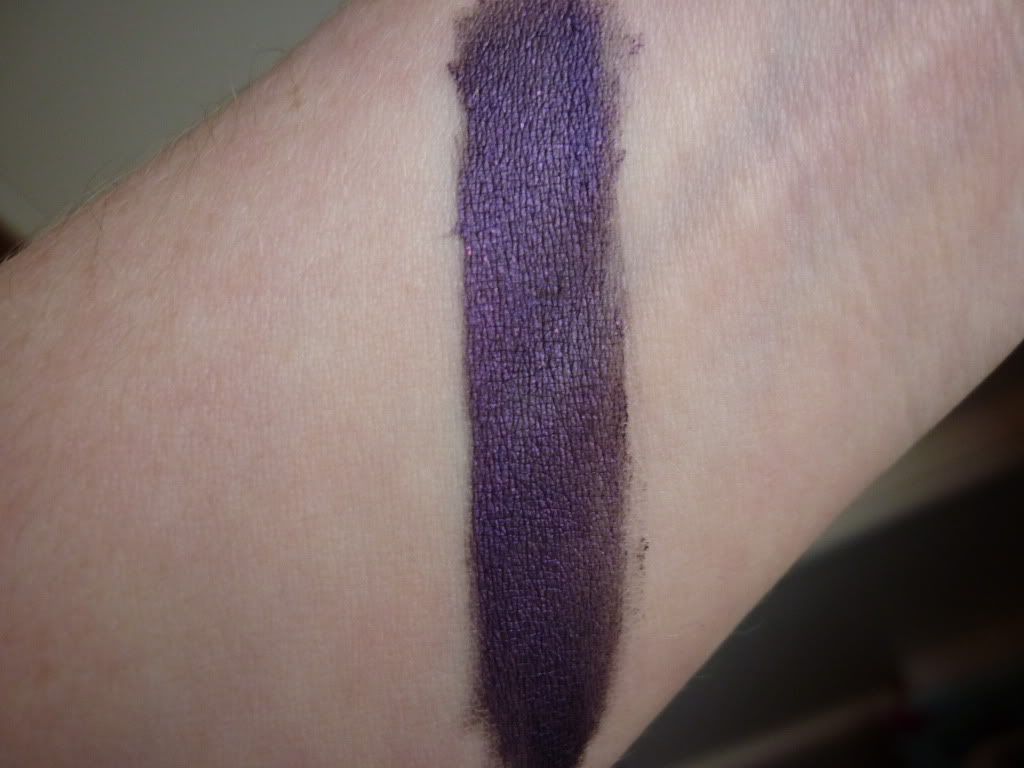 If you have seen my latest
ELF haul video
, you will know that I used a code at the checkout to get a free Mystery bag of goodies. This little gem was one of the things I got in it! I was pleasantly surprised by it! I'm not sure how long the code lasts and apologies if it doesn't work anymore, but enter JACKPOT325 as a code to get your mystery bag.
This is never something I would've usually bought from ELF, and I tend to stay away from coloured eyeliner in general but I just fell in love with this gorgeous royal purple colour when I saw it. It is very reminiscent of Bobbi Brown's Starry night cream eyeshadow but without the sparkle that I got a while ago, which is probably why I love it so much!
As always I don't rate ELF's packaging, even the Studio line, it's definetely on the cheapy side. I was pleasantly surprised by the product inside though! Insanely creamy and transfers easy on to the brush which is provided. I'm wondering if it will go all Mac/Bobbi Brown gel eyeliner and dry out on me after a while? Just because if you look at the open pot picture, it's as though a layer of it has dried, in comparison to the packaged pot, where you can see the true colour of it.
This swatch on my arm dried really well, and wouldn't budge! I even rubbed my finger across it pretty hard and smudging was minimal! Only after I scrubbed with a makeup wipe was it removed completely. I am DEFINETELY going to check out the other colours they have. Can't wait to use this!
Holly x