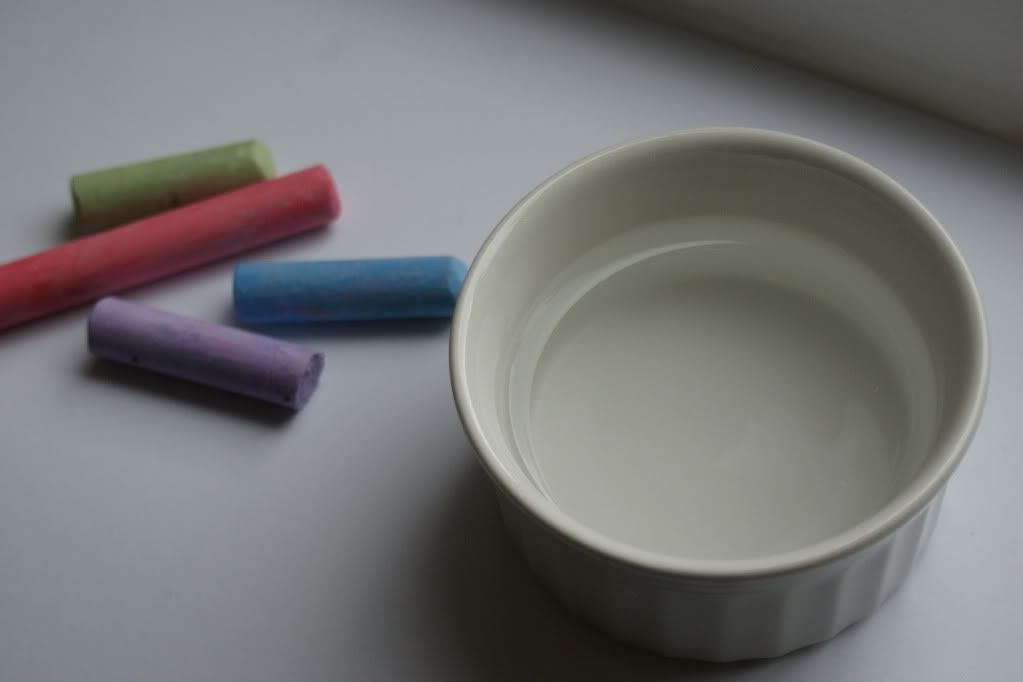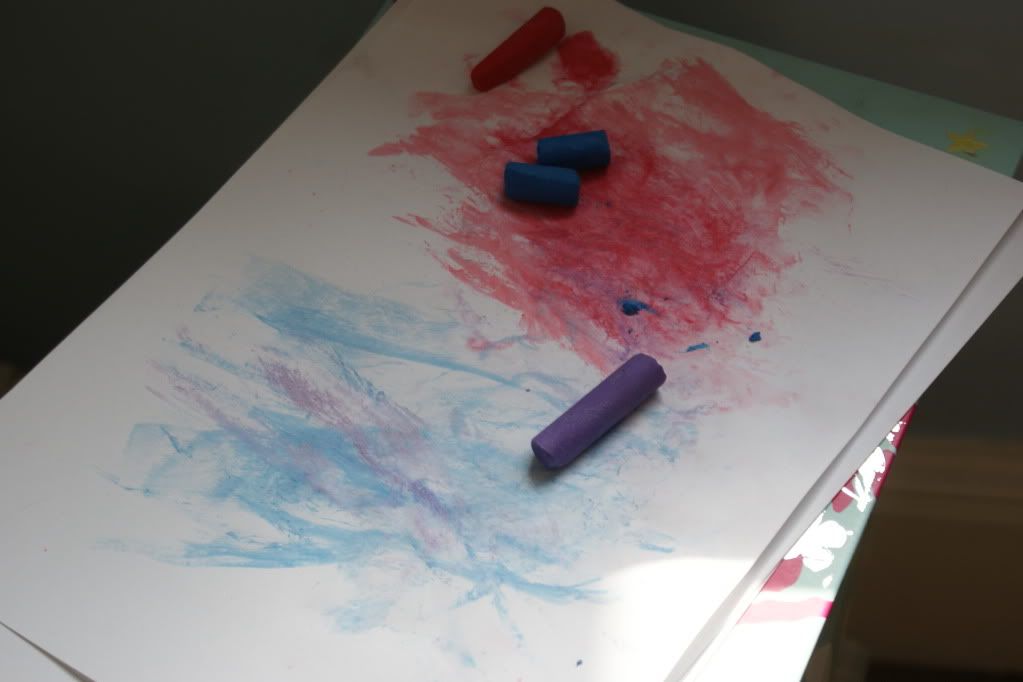 These temporary chalk highlights are something I've read about on a few blogs now. Most recently
Gem Fatale's Style Blog
! Which is AMAZING by the way, could read it for hours. Anyhoo decided to jump on the bandwagon and give it a go for myself!

All you need to do is soak your desired colour of Chalk in some warm water for 5/10 minutes, and just run the wet Chalk through your hair! I found this quite tricky to do, I had to try a few different ways before I got the simplest way to run the chalk through my hair! Luckily because my hair is so long, I was able to hold strands of hair out on to some paper, and just run the Chalk over my hair.
You're left with quite a wet, tangled peice of hair, (Or my long hair was) which I then put the hair dryer on, using a large barrel blow dry brush to get it dry quickly. This hurts! My hair was very matted and it pulled at my scalp quite a bit but I was willing to put up with it. I used Red, Blue, and Purple in my hair, and when it dried I was left with gorgeous faded blue pink colours.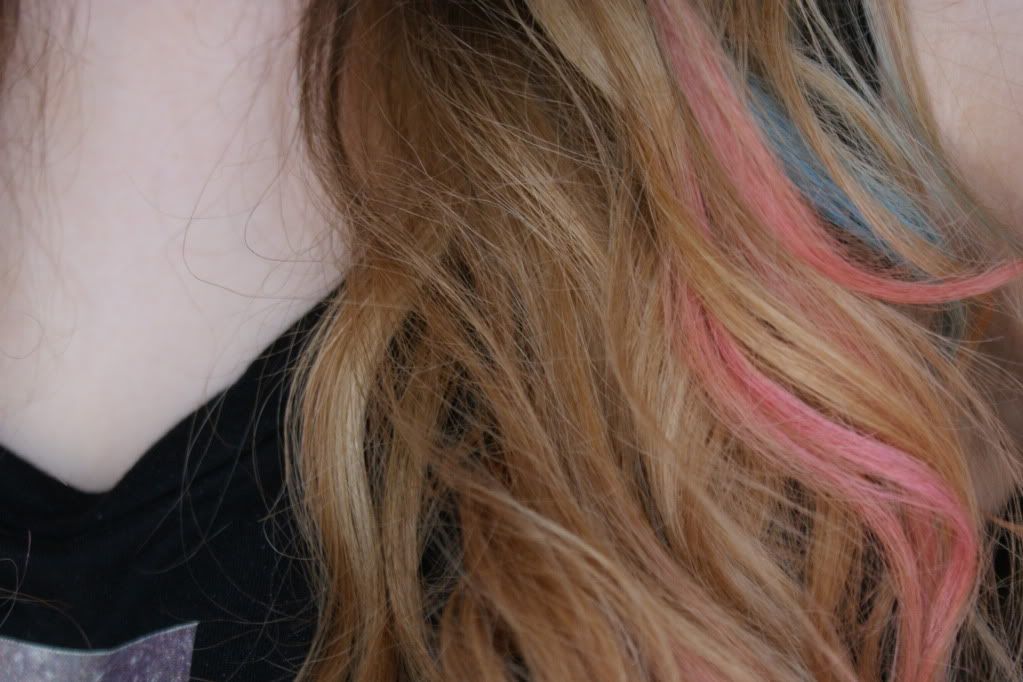 Obviously, this is going to be to everyones taste, but I've often wondered what my hair would look like with something a bit more funky through it rather than plain old natural colours. Anyway, colours dip dyes seem to be getting increasingly popular, so I wouldn't be surprised if this takes off a little bit more! I'm hoping this washes out after one go like everybody claims it does, but I shall keep you all updated!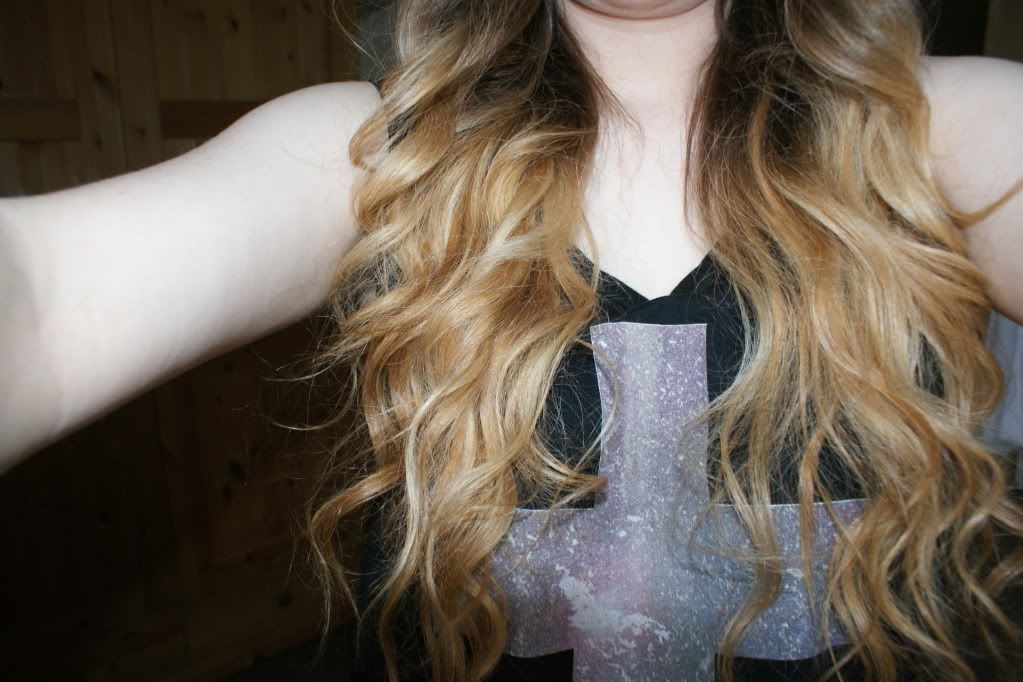 Before.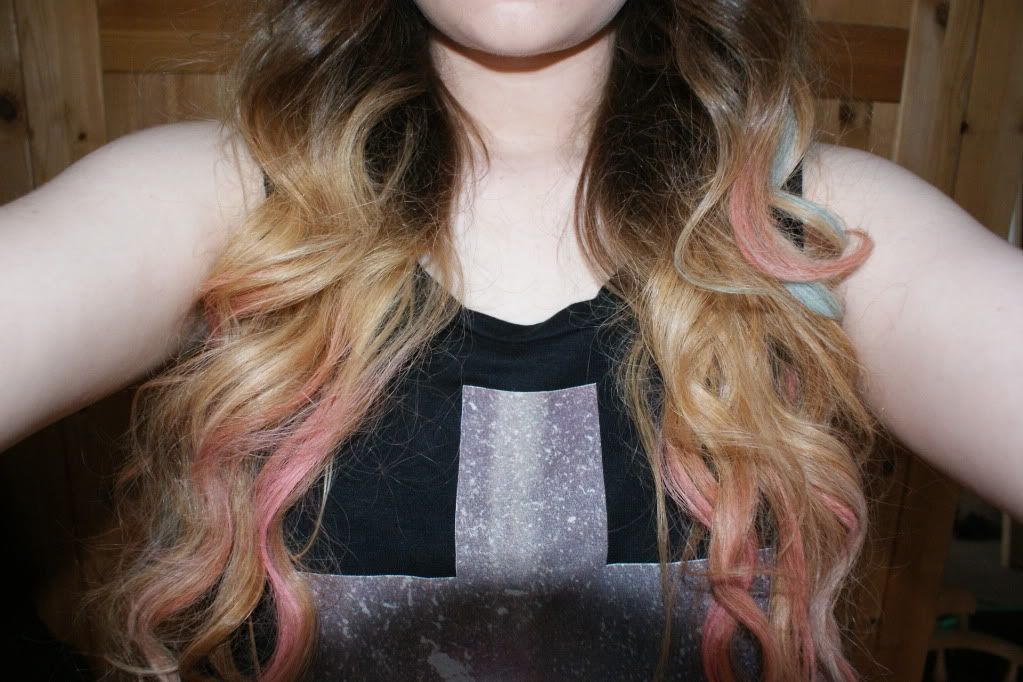 After.
Will you be trying out this Chalk trend?! Let me know what you think of this, because I would love to know!
Hol x