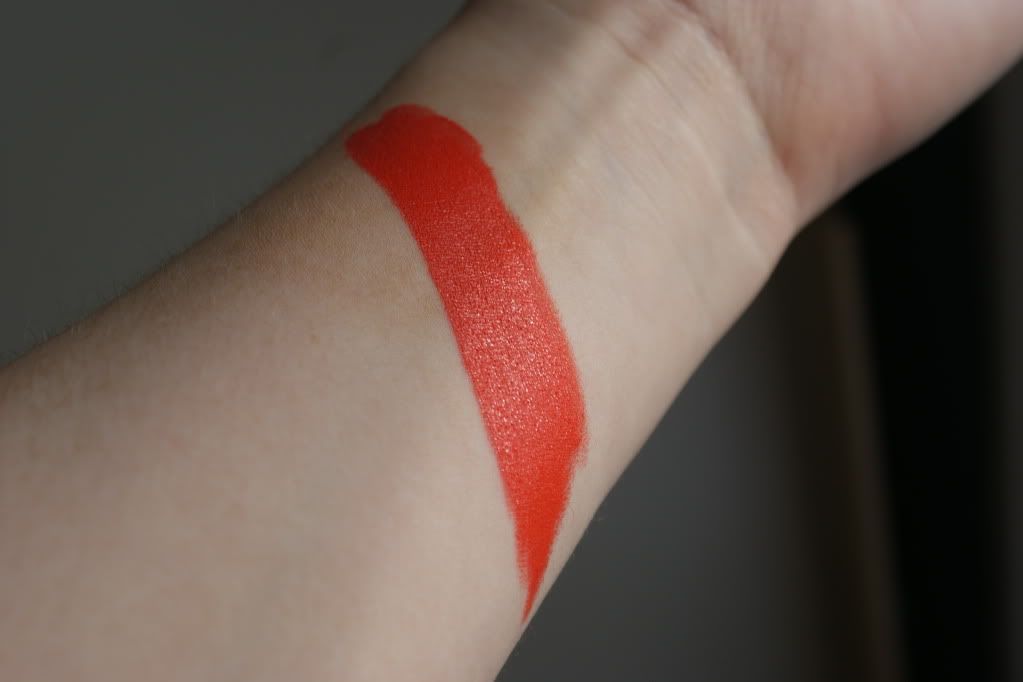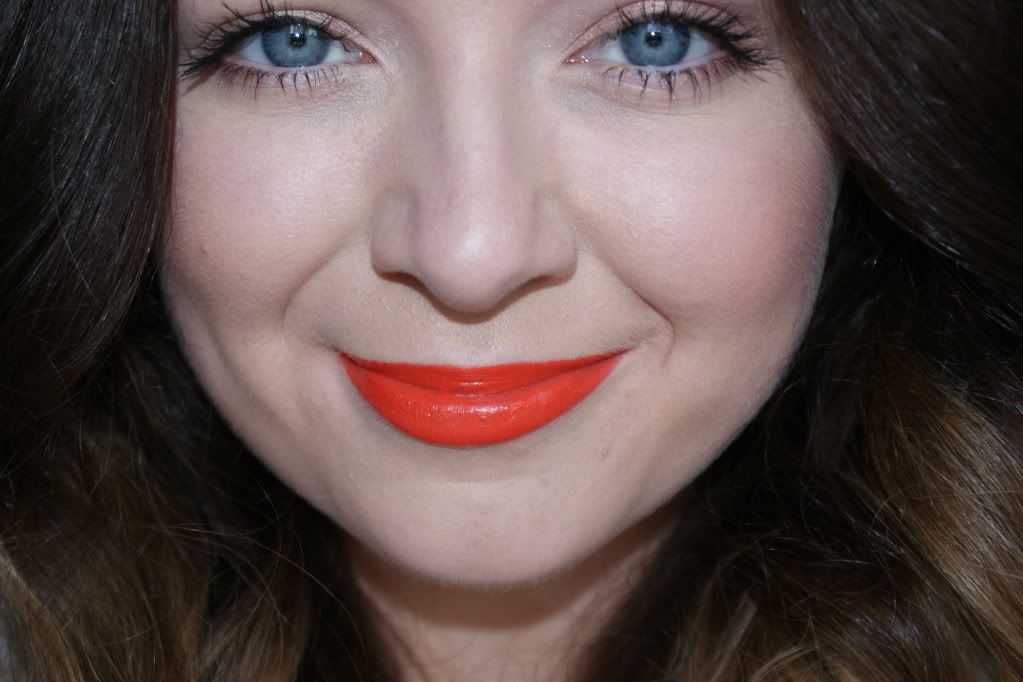 Price: £13.50
Morange is a gorgeous bright, orange, amplified finish lipstick, which can appear a little terrifying as it is so bright in the tube! Convinced I didn't suit this, it has been left neglected in my little lipstick box for months now. I was inspired to give bright lipsticks another go with Summer coming up, and because the ever so lovely Amy from
Flawsandall
payed me a visit the other day, and was rocking a lovely bright lip! (Girl about town).
Obviously accompanied by that familiar, sweet vanilla scent that Mac lipsticks always have, Morange being an amplified finish is again a winner, as it applies with ease and without tugging, whilst also not being drying one little bit! Did I mention it lasts a long time too?
Now I'm not one to really have my head round this whole warm/cool skintone business 100%, and I didn't think Morange would be my skins cup of tea, but I was amazed to see how well it worked today with my pale skin and blue eyes! Let me tell you if you have blue eyes, try this out, I promise it will make your eyes twinkle!
Do you have Morange? I think it may be my Summer 2012 lipstick!
Hol x