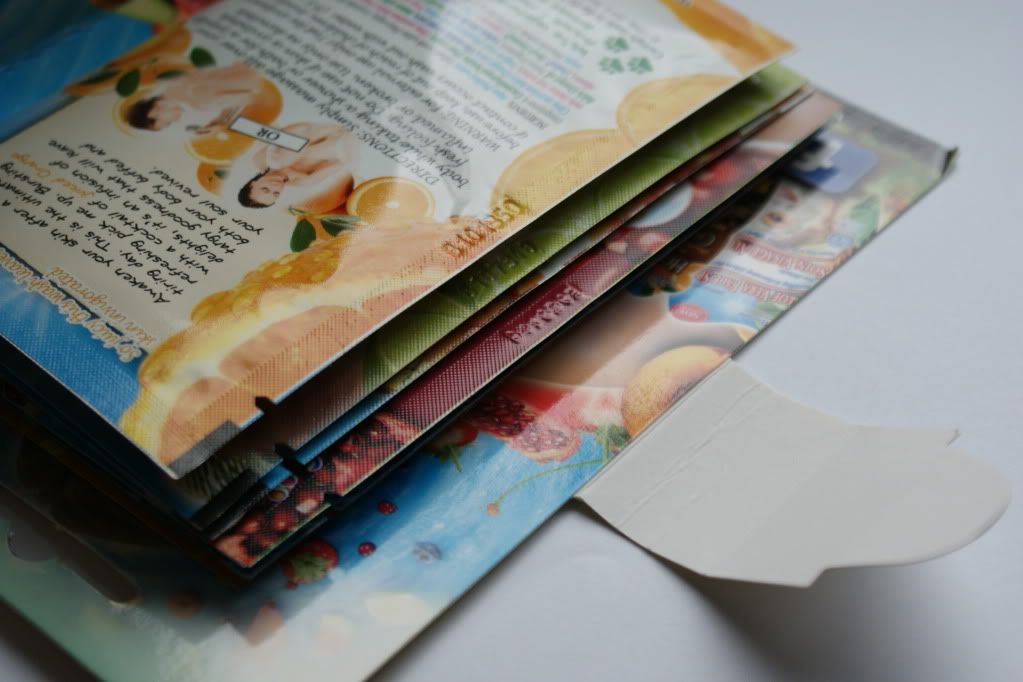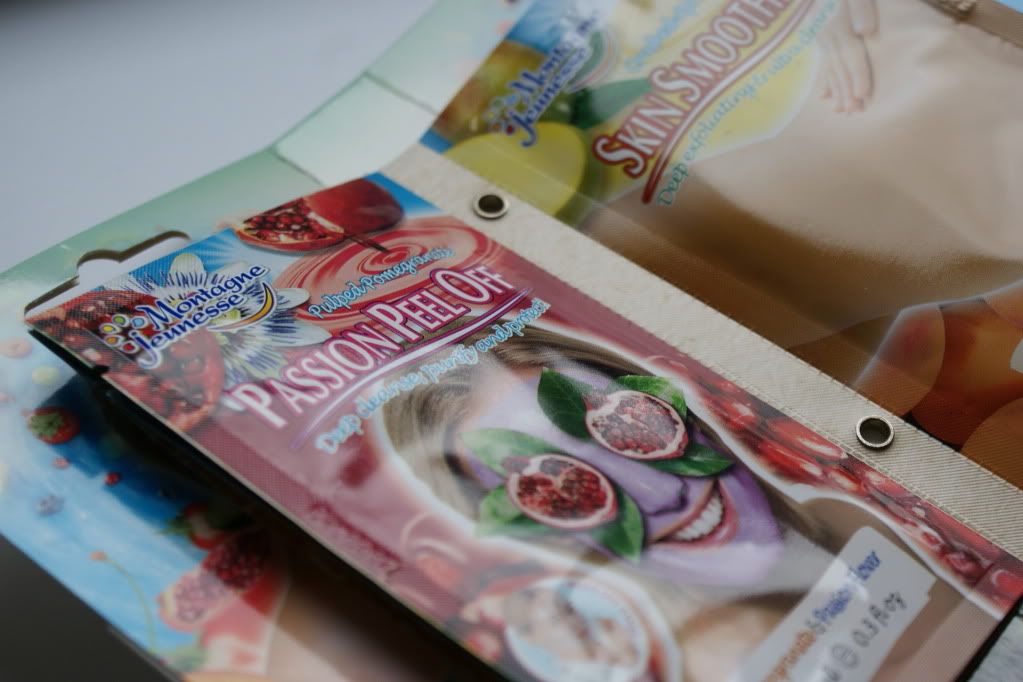 Available on the Montagne Jeunesse website.
I was recently sent this lovely little travel pack to try out by Montagne Jeunesse, consisting of 6 masks for various parts of your body, including your hair! Firstly I would like to point out that these masks are okay for Vegetarians and Montagne Jeunesse always look to use the most natural ingredients. Now that that's out of the way I'll get down to business!
2x Juiced orange body wash - If you have trouble waking up in the morning, I recommend you shower using this body wash! It's very zesty and leaves you feeling clean, refreshed, and awake.
1x Pomegranite & Passionflower peel off mask - I had a little trouble with this. I applied it way too thick on some parts of my face, so when I came to peel it off the thicker parts hadn't dried properly. The bits I had left to dry came off with no problem, it was my own fault I didn't apply it evenly! I'd say there's probably enough in this for two masks. I wasn't the biggest fan of this purely because it ended up being a huge mess for me!
1x Lime oil & Citrus spa hair mask - I've had trouble in the past with hair masks leaving my hair fairly knotted and tangled, this one seemed to detangle my hair pretty well. Again it had a very zesty, fresh smell, and left my hair feeling really clean. I'd love to use this again.
1x Blueberry & Spearming foot cooler - After a long day burning your feet off from the hot sand at the beach all I usually want to do is stick my feet in to a cold bucket of water. This foot mask was a bit strange. I wasn't keen on the smell at all, however it cooled my feet right down and left them feeling ultra soft. However, I used my hands to rub it in and they were left strangely dry and powdery!
1x Apricot & Mango skin smoother - Loved this! I have trouble with dry skin on my ankles and elbows, so it was great to just rub this in. It's packed with tiny little micro beads to exfloliate too, it left my skin instantly smoother. The smell wasn't as overpowering as the other masks! Perhaps my favourite out of the 6.
All in all if you like to pamper yourself, this is a great little compact book of masks to just throw in your suitcase and use up on holiday. The foot cooler would work absolute wonders after a day at the beach, and also the hair mask. My hair always dries out awfully after being in the sea or spending too much time in the pool!
What do you think?
Holly x
*Travel pack kindly gifted for review.