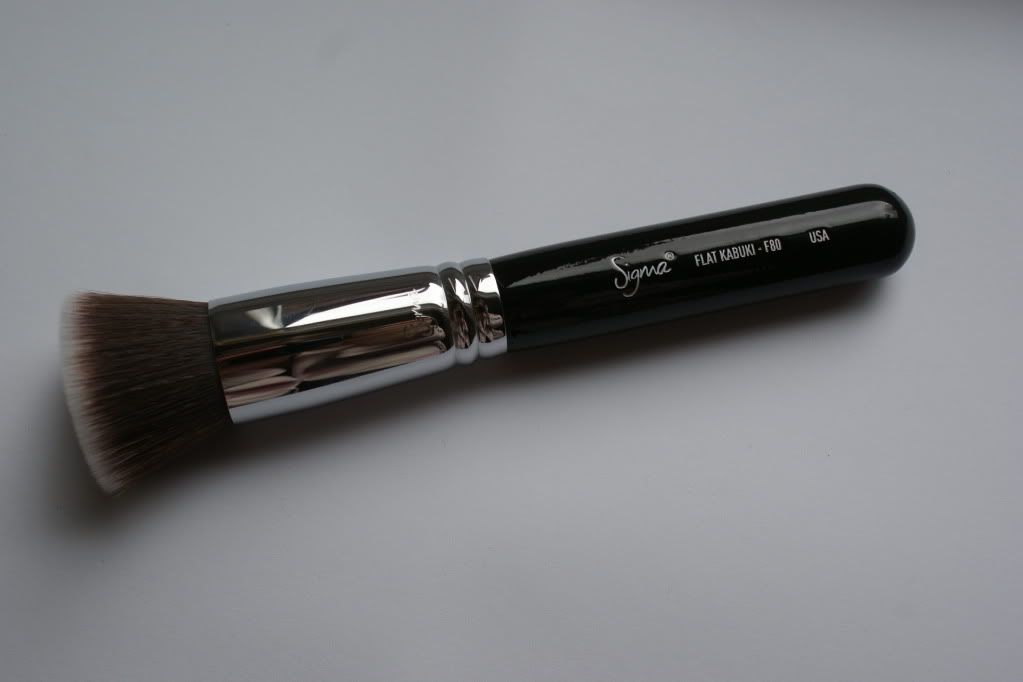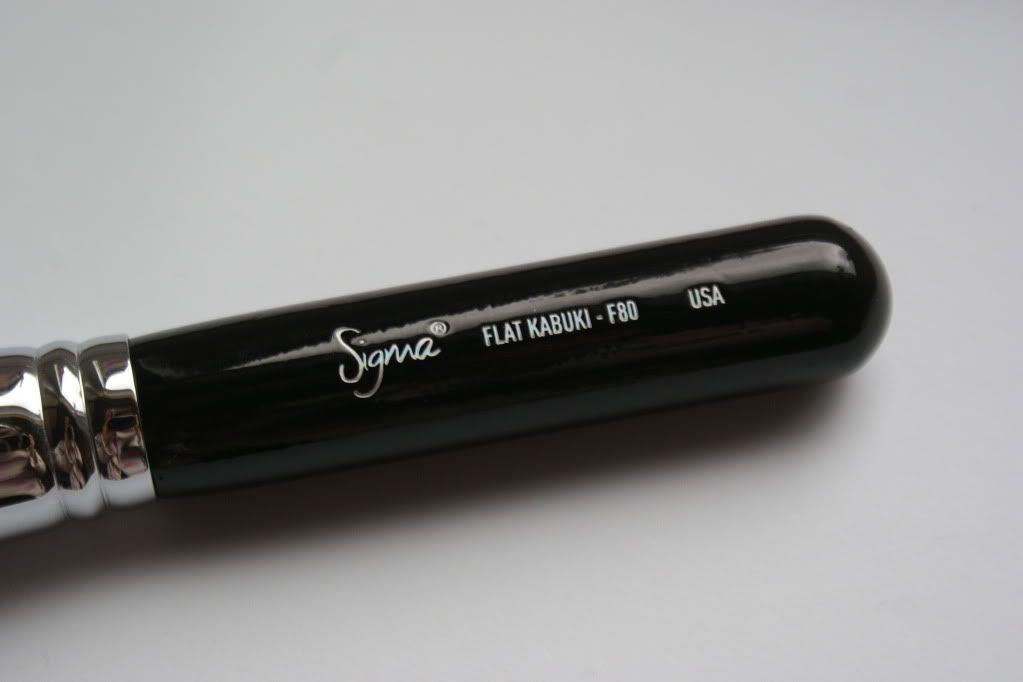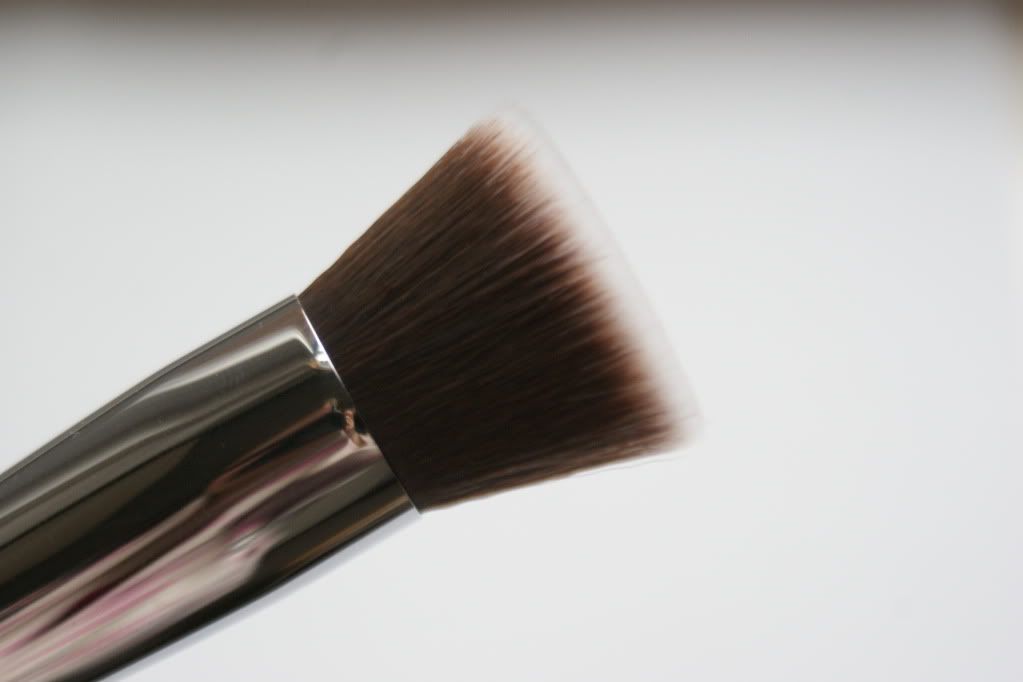 Price: $16
Buffing foundation rather than using the standard foundation brush seems to be where it's at these days, with the release of Samantha Chapman's Real Techniques brush line, and the ever so famous buffing brush, everyones gone mad for it! Although I am curious about the hype surrounding that brush line (which I will get at some point!) the majority of my brushes are Sigma, my absolute favourite, they're quality is undeniably good, and they're so affordable.
Long before Real Techniques, I'd had my eye on the Sigma Sigmax synthetic range, I'd seen them being used an awful lot on
Dulcecandy87's
channel, and have also seen quite a bit of rave about this flat topped kabuki on a few blogs, so I was really excited when I had the opportunity to try one!
I tried this as soon as I got it and I can't rave enough about it! One of my pet hates when applying foundation with a new brush is that the brush absorbs the majority of the foundation, not the case with this brush. It applies the product evenly and pretty quickly too, the Kabuki is a decent size and even gets in the tricky parts like the corners of your nose! The brush itself is incredibly dense, and gives a seemingly flawless finish to your makeup upon application.
I'm so pleased with this brush, I've never had another brush of similar shape that didn't shed or absorb too much of the product. Are you a fan of Sigma? Do you have any of their brushes? If so which are your favourite!?
Holly x
*This brush was gifted to me for reviewing purposes, this has not affected my opinion. Some affiliate links used.