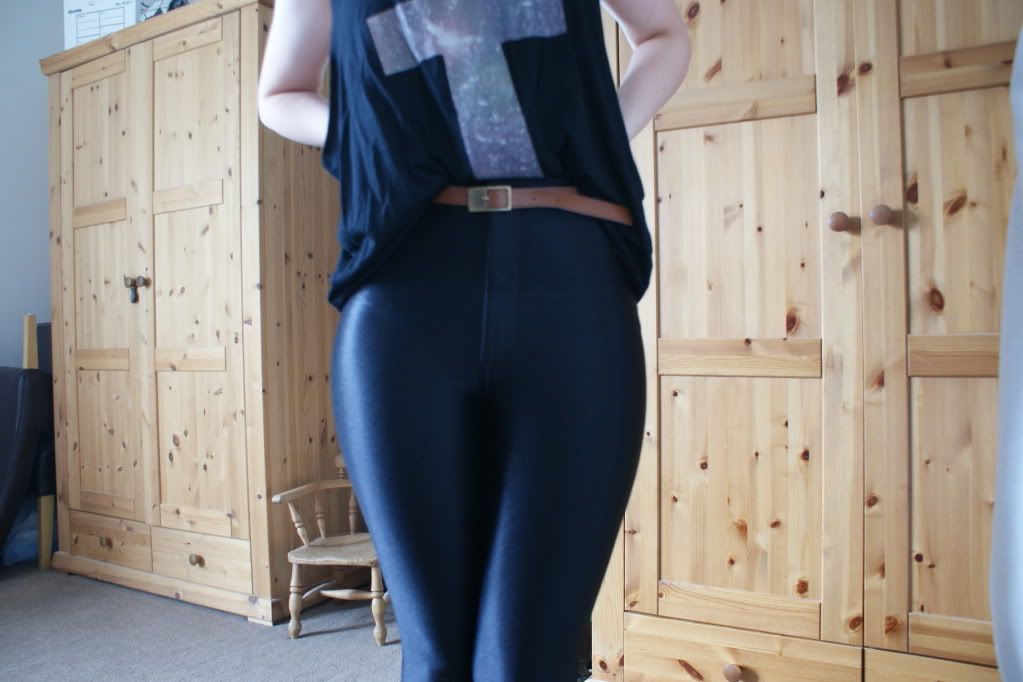 Price: £70.00 (I got them for £60 with a 15% off code)
Availibility: American Apparel
Disco pants were something I wasn't so sure of at first, I'd always stayed away from anything that looked remotely like a pair of leggings, as leggings can sometimes be quite unflattering for me. I'm only about 5"2 and have really short legs! I started hearing about how these pants were "miracle workers" and that they sucked you in and clung on to all the right places. So after trying a pair of my friends on and having the odd night where they would be in my basket, (and then swiftly removed after having mutliple heart attacks over the price) I finally got some!
If you're wondering about the size of mine, I'm about 5"2, and I'd say my thighs are a bit larger than normal but I got a medium pair, the strange thing is my friend Nathalie who is way taller and slimmer than me is medium too, and they fit her like a glove! Honestly, I think it's all about wearing these for a little while and letting them adjust to your body shape. I had to fight my way in to these this morning, and I honestly thought I was going to suffocate! But it was so worth it in the end, and they've loosened up already.
I understand these won't be everybodies cup of tea, and at first I thought what have I bought! But they're honestly the most perfect shaping pants I've ever bought, I never realised just how much I did appreciate my thighs afterall! I think they give me pretty decent curves :) These really are great though, and if like me you've had little wobbles in the past about your thighs/legs I can gaurantee you these will make you feel good about them again!
Holly x