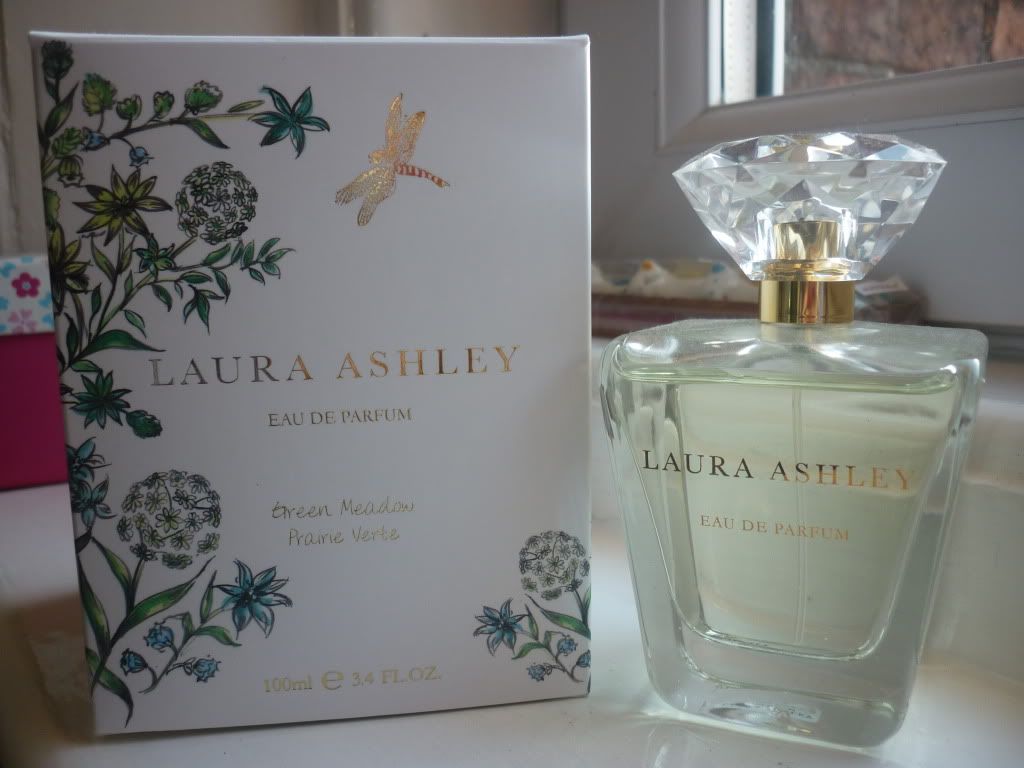 On one of my many recent trips to Laura Ashley to purge their sales I noticed a small collection of 3 perfumes sitting on a glass table, I thought the bottle of the perfume was beautiful, and being a lover of how any candle or insence stick from Laura Ashley usually smells, I couldn't resist going over to have a sniff! The perfumes were named 'Pink Petals', 'Floral Heart', and of course, 'Green Meadow'. With names like this I almost had an idea of how I thought they would smell before I picked them up, thinking Green Meadow would be a really fresh summer smell - and it is! To be honest, just by smelling a perfume I would never be able to tell you what its high notes etc. were, and you'll never decide if you like a perfume from imagining its smell from a blog post, but I went on Laura Ashleys website to find out for you.
"Our new Green Meadow fragrance features top note higlights of soft fruits combined with a passionate heart of flowers and hot amber and musk as its base."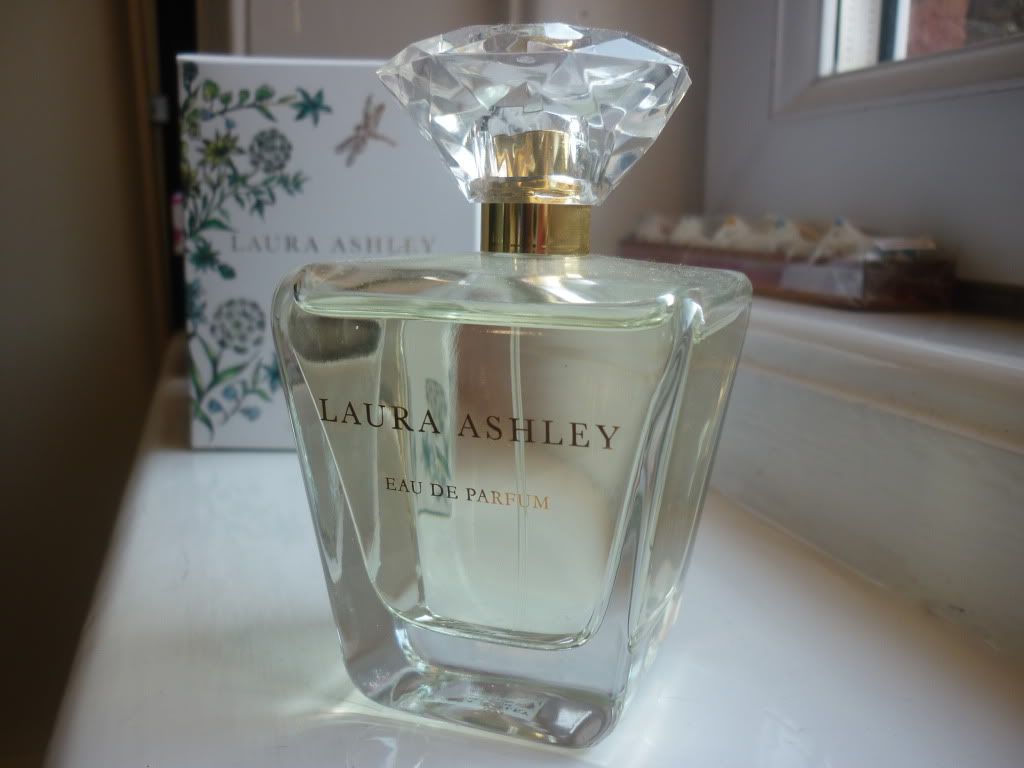 This perfume to me is really feminine and clean, usually I like very heavy perfumes (Kim K), but this is very light and. It really makes me think of fresh green feilds, summer breezes, just summer in general! If you're in your local Laura Ashley at any point I recommend you go and have a little smell. The bottle itself is gorgeous aswell, it looks very luxurious and high end, I don't know why but I always thought Kim's felt kind of cheapy when you picked it up?! Could be just me! But this is definetely good quality packaging. I even thought the box it came in was really pretty, it won't be everbodys cup of tea, but since I'm not a major girly girl I was pleasantly surprised that I liked it!
If this sounds like a perfume you would like you should definetely go and try it out for yourself. I like to recieve perfume for my birthday as sometimes I think it can be quite pricey and at £48 this perfume is no exception. Luckily it still is on sale at the moment for £34.56 ( on their website anyway, which you can go to
here
) so now is the time to go and have a look if you're interested.
Love, Hol xxx