The second installment in my mini series of MUA posts sees the fabulous Dusk till Dawn palette being shown in all its glory! This lovely palette is packed full of the most perfect eyeshadows needed to create a light and pretty daytime look, but also holds many darker colours provided to easily transform your day look to a more glamorous evening look. If you wish to know my first impressions and thoughts on the palette itself then you can click
here
to view my first MUA post about the Starry Night palette.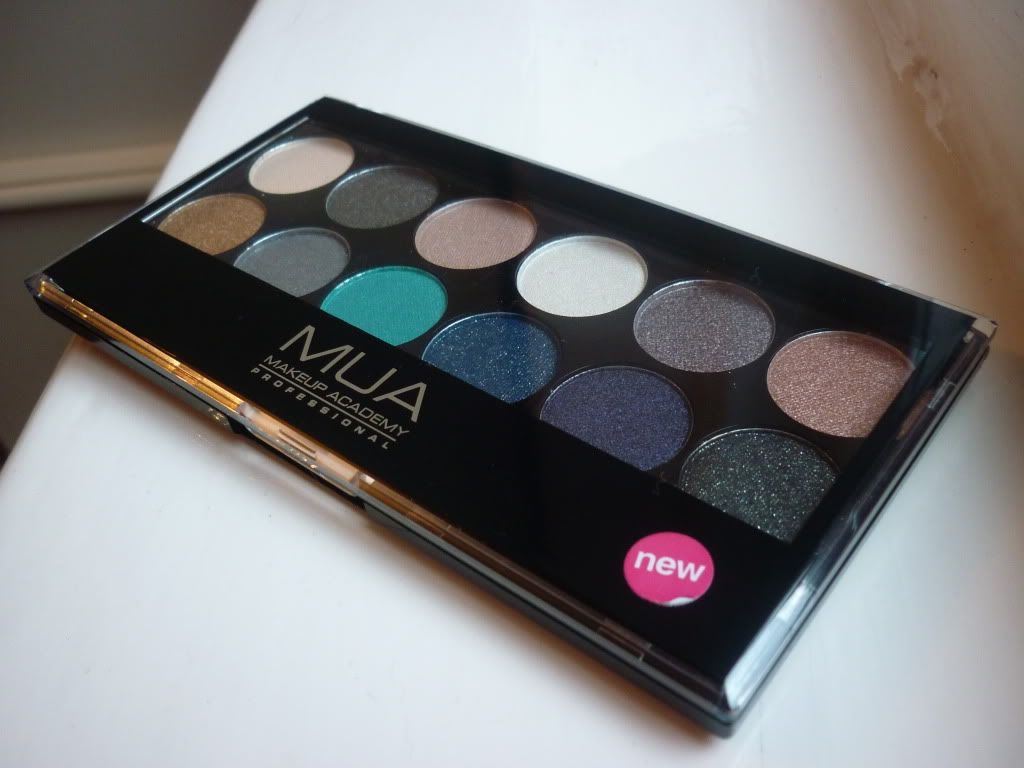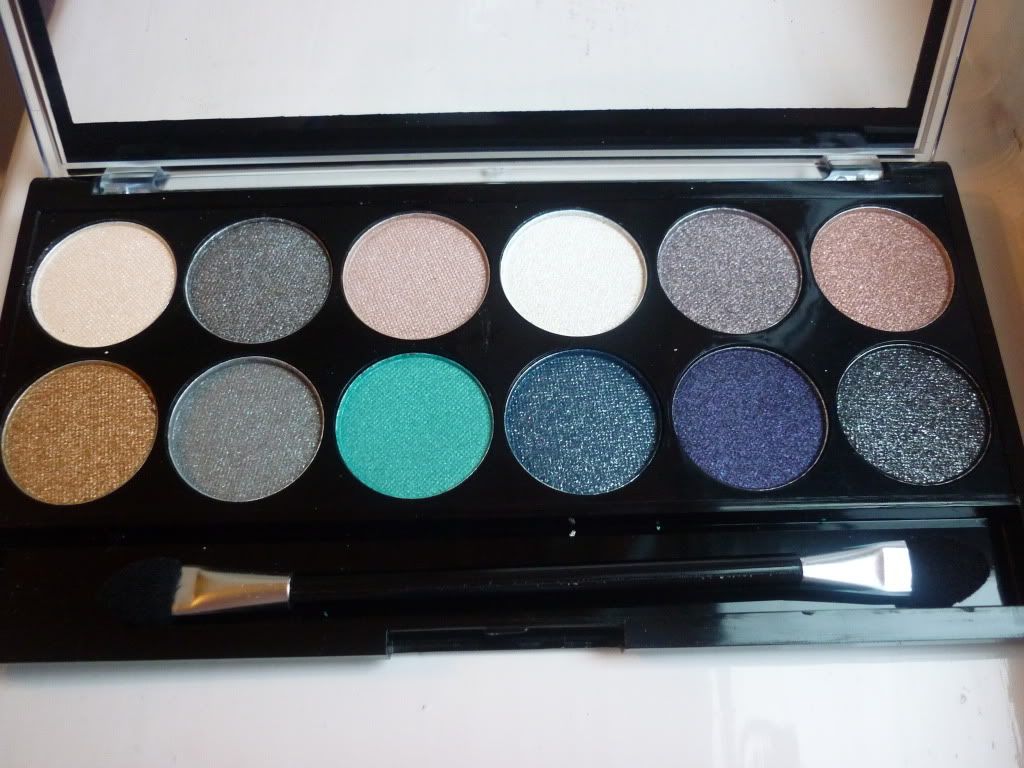 The first great thing I noticed about this palette in comparison to the Starry Night one, was that there seems to be a much wider range of colours to choose from. The problem I had with Starry Night is that there were maybe just a few too many grays and silvers, I prefer a wider range of colours to create more depth in an eye look. Now, I don't know about you, but I can also spy a few eyeshadows in this palette which in my opinion are very similar to a couple of Mac eyeshadows I have! They may not be direct dupes, but there certainly is a similarity about them. First, the very top right eyeshadow is very close to Mac's famous 'All that glitters'. Second, the eyeshadow directly below it is definetely Mac's 'Black tied'. I swatched and compared Mac's next to MUA's and OH MY GOD. I don't know what Mac have been doing but they certainly need to ditch their formula and pinch MUA's! SO pigmented, sparkly and just lovely! Black tied is one of my all time favourites but this eyeshadow just walks all over it, the blackest black ever with the most gorgeous silver glitter running through it. Perfect. You could also compare the top left hand eyeshadow with Mac's 'Shroom', but I find the finishes to be too different between the shadows.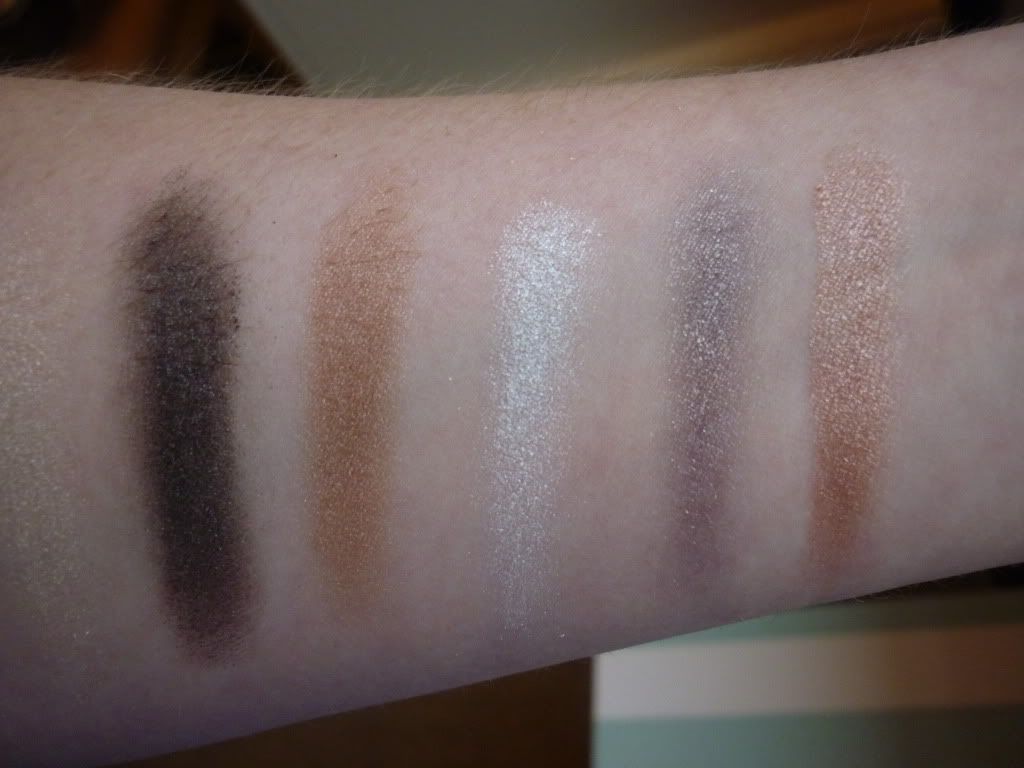 Top row L-R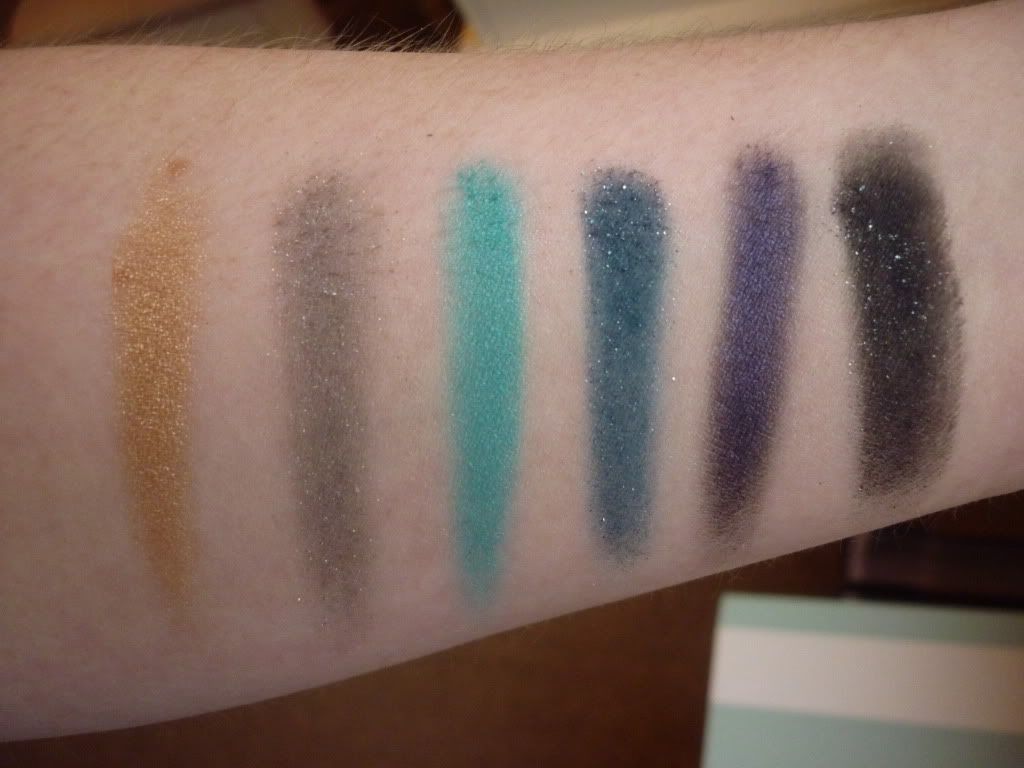 Bottom row L-R
This little palette of wonder for £4, I'll say it again £4!
Has anybody else noticed the Black tied comparison? Good eh?!
Love, Hol xxx