I dont really do these kinds of posts/pictures very often, I'd really love to do FOTD'S and OOTD'S but the lighting in my house sucks. I do have an SLR for quality pictures but I could probably do with a tripod so I can take them easier. I also have white walls in a room downstairs which i suppose are perfect, I just need to get my hands on a tripod!
I took these earlier on, the lightings poor, but the plait is pretty :) Just thought I would share with you so I can get a bit of variation throughout my blog posts! Personally I LOVE fishtail plaits. They're a bit time consuming on my hair since it's so long, but they look effortlessly stylish. I just pinned a few peices of my hair back and also pulled a few other peices out!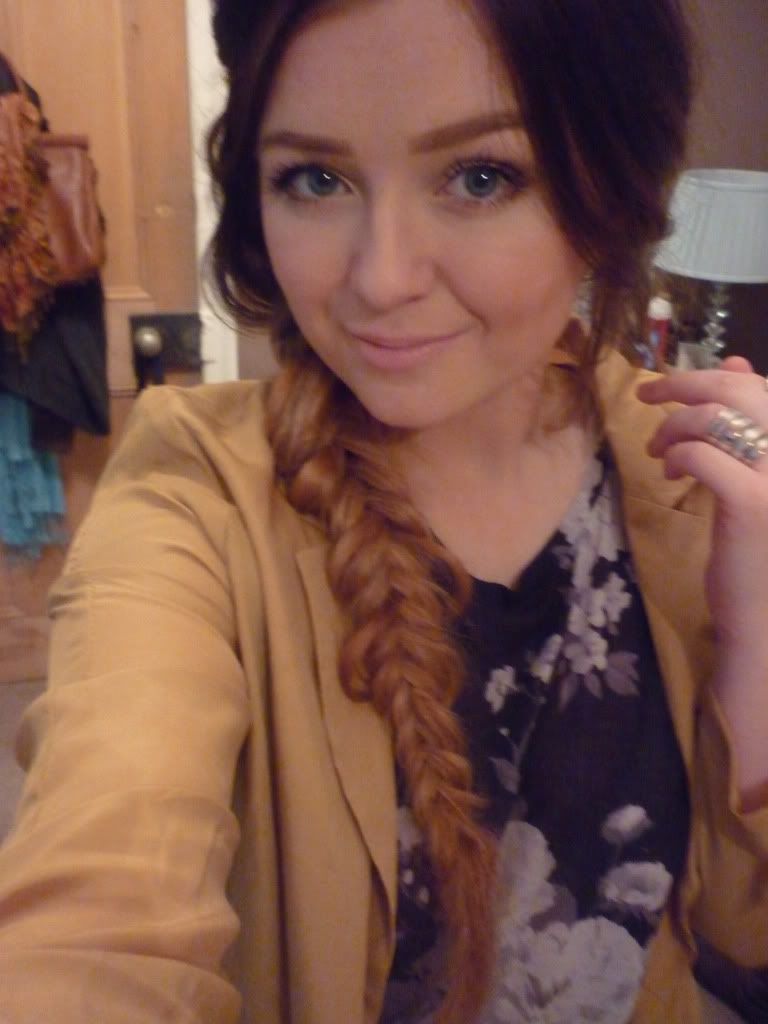 Haha, I have a bit of a dodgy arm in this picture! I had my bag over it. I was on my way out! Incase anybodys wondering, my blazer is from the Missguided sale which is still happening I believe! It was like, £11, bargain! It's very thing and lightweight, not great for this weather but I like it. My top is so old, from Topshop a few years ago! I hate to throw out things I love.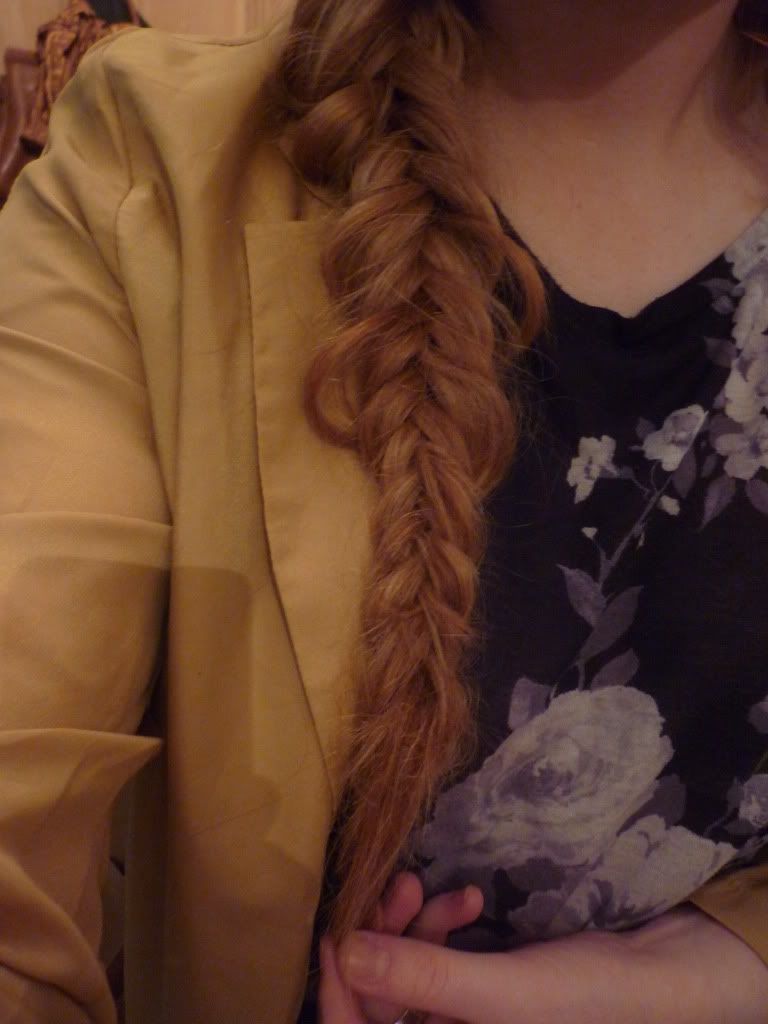 I hate having a massive chunky bobble at the end of a nice plait, really need to get my hands on some clear elastic bands. I backcombed and hairsprayed the ends of this, I'm just waiting for the hair gods to strike me down now for ruining my hair...
Well this was something a little different!
Love, Hol xxx