Hi all! I've been spending my Christmas money on some lovely goodies! Up until now I havn't owned any MUA, ( shock horror ) a brand which has become somewhat famous in the blogging/youtube world, just like Sleek has! Best known for their £4 eyeshadow palettes, more precisely their Heaven and Earth palette, MUA has a wide range of products in which most of them cost just 1 whole pound! The other night I was having a little nose on the Superdrug website when I thought to myself, today is the day I'm going to introduce myself to MUA. I bought myself 3 of their eyeshadow palettes, 2 nail varnishes, and 2 glitter eyeliners! This all came to a whopping....£16! How cheap! I kept looking at my basket expecting it to be somewhere in the £30 region but then I remembered MUA prices are insanely low! I also bought myself some Blanx whitening toothpaste as one of my resolutions is to do whatever it takes to have Simon Cowell sparkly whites! But that topic is for another day!
Even though you've probably seen these palettes reviewed and swatched a thousand times I didn't think it would hurt to add my input to the whole MUA craze. I will get round to showing all the things I got but I thought I would start with the rather pretty Starry Night palette.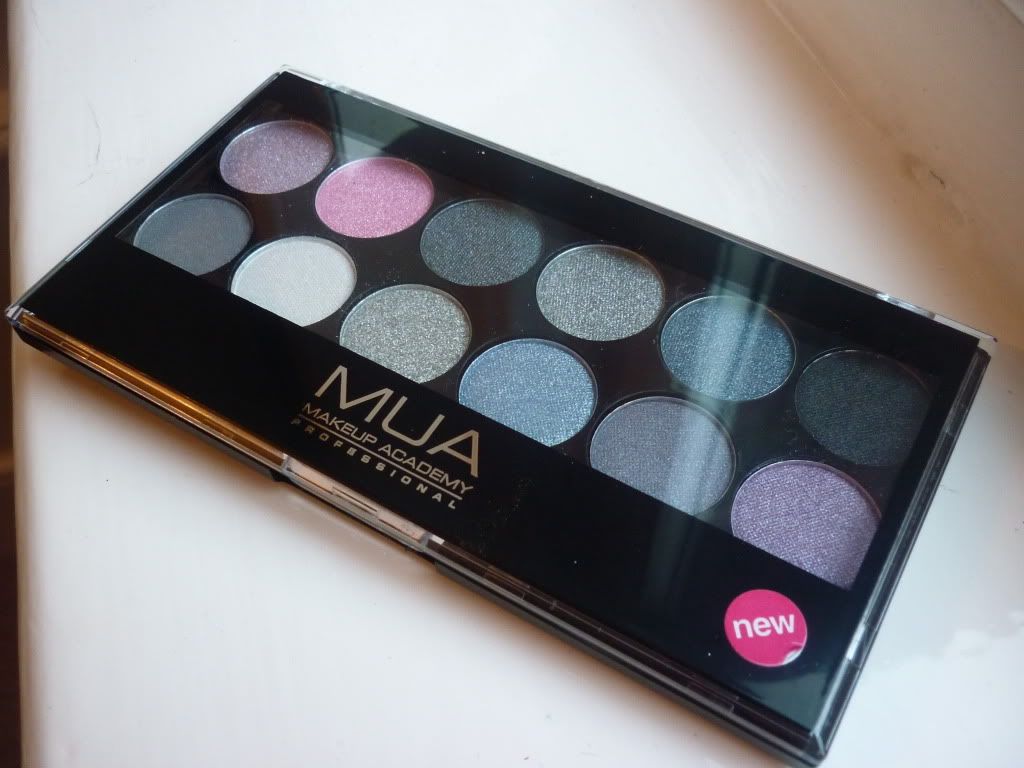 Honestly, the palette itself does feel a little bit on the cheapy side but for £4 what do you expect, and after all it's whats on the inside that counts! The only other issue I had with this palette is the clasp the holds it shut, I have a really difficult time getting this palette open. I eased it open very carefully with a hair pin, but it's the kind of plastic that makes me think if its forced too much it will DEFINETELY snap! Uh oh! It feels okay to pick up but I get the feeling that one little accident with this palette and it could shatter, time will tell! I'd really like to think that it wont though.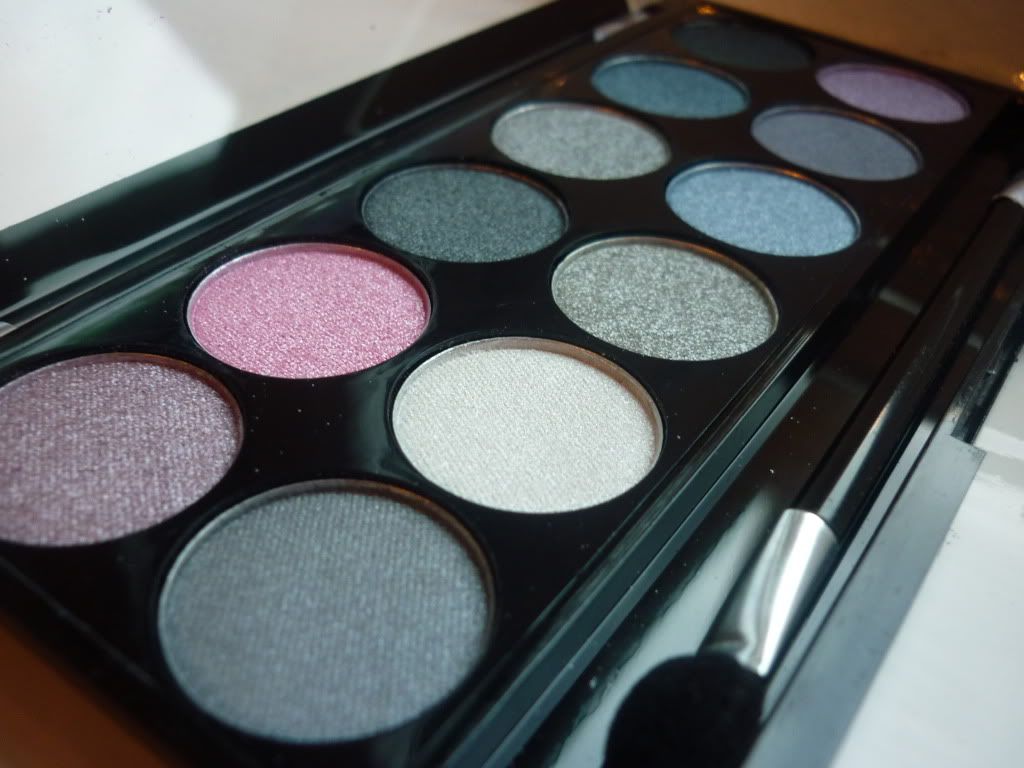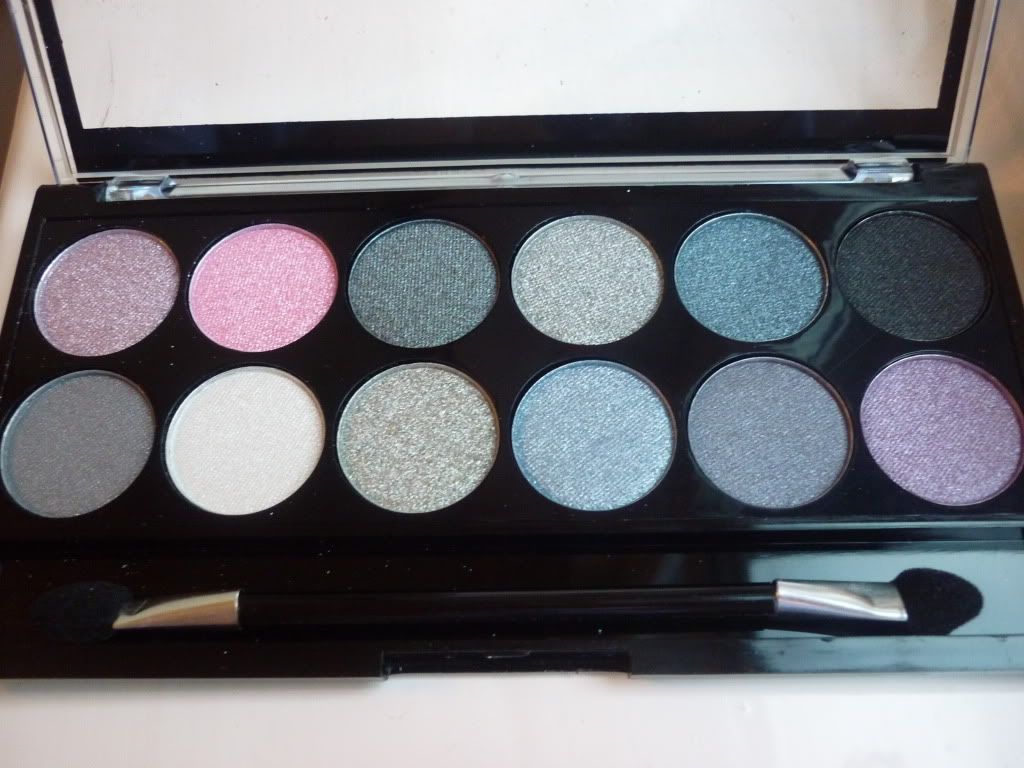 Inside the palette there are 12 eyeshadows which are very pigmented and creamy. The palette also comes with a sponge tip applicator which I personally would just throw away, I don't have much use for these. On the whole this palette is definetely full of very cool toned eyeshadows, it's packed with creamy silver toned shadows with the odd cool pink and blue thrown in. I don't really like pink eyeshadows as anything remotely red or pink on my eyes makes me look ill! There isn't actually one single matte eyeshadow in this palette either, personally I like to mix up matte and shimmer. I don't think thats a bad thing though! It's obviously aimed at people who want a very glittery/sparkly look when they go out (and obviously the palette is called STARRY night, duhhh) The shades in this palette will definetely be perfect for that injection of glamour you look for on a night out, or even for a little bit of sparkle in your everyday makeup!
Top row L-R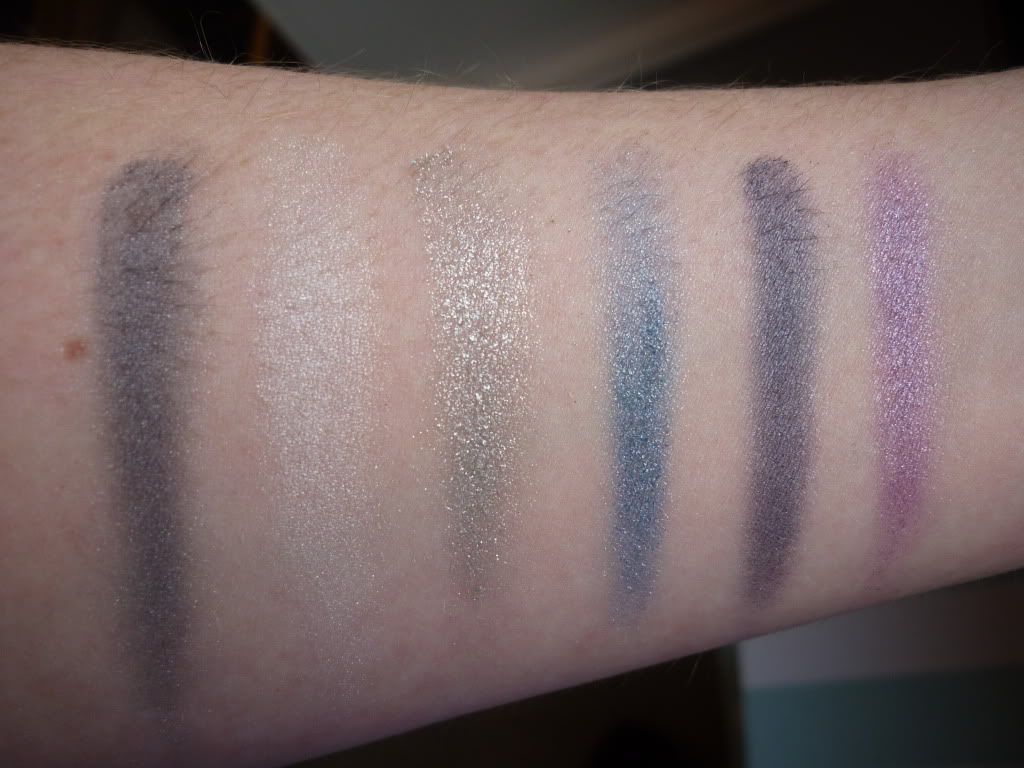 Bottom row L-R
Overall I think the colours in this palette are gorgeous, and even though I probably won't create an eyeshadow look using just this palette ( I like to mix me matte and shimmer! ) I'm almost sure i'll be dipping in to this every now and again to mix up my eyeshadows and to create some glamerous looks! But really...for £4, how can you go wrong!
Love, Hol xxx