I'm always on the hunt for a great pair of heels as I'm such a shoe-a-holic, and being such a short arse I never settle for anything shorter than five inches! (Heel wise) I was having a little look on Ebay the other night when I came across these beauties, I already sort of knew that even for me they were probably going to be a little TOO high, (whattt?!) and at six inches tall I'm wondering if these are worth a broken ankle or not! They're surprisingly comfortable to walk in, well comfortable in comparison to some heels I own anyway, and they're just so beautiful to look at but I'm wondering realistically if I'm ever going to wear them! I know these won't be everybodys cup of tea but personally I like over the top shoes!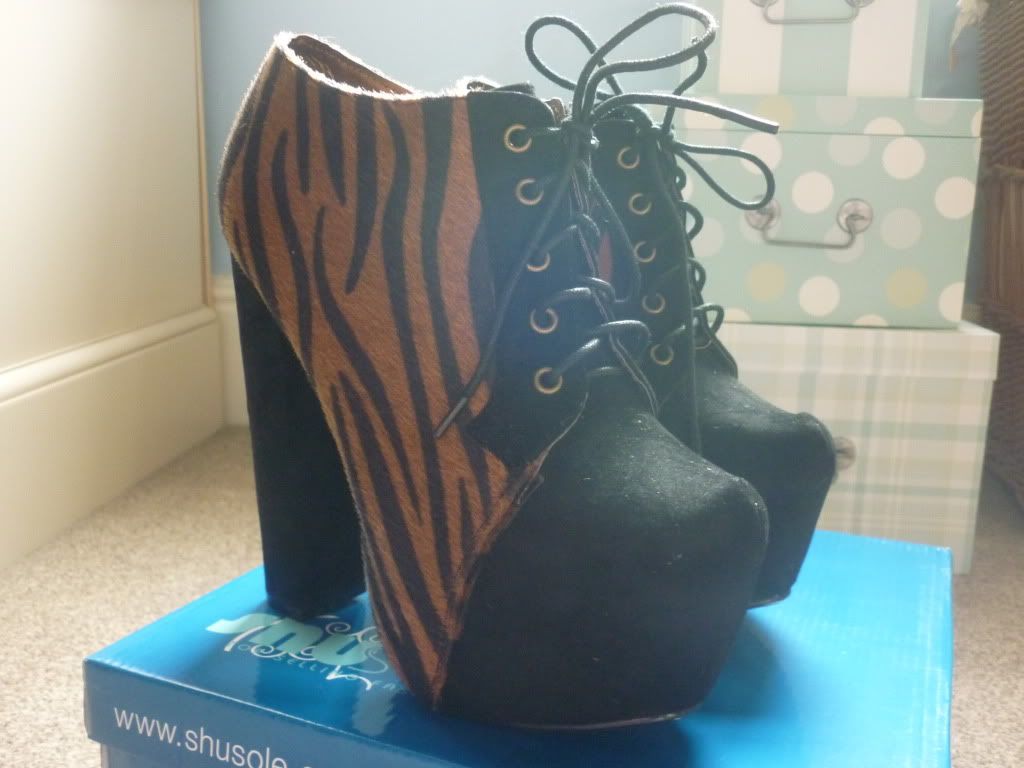 I tried them on before and they literally look massive compared to my feet, and the slight point at the toe made me think Lady Gaga! I know she has had some major falls in those ridiculous shoes she wears and I don't want to be next! I can't make up my mind at all, I know I'll regret giving them up but I don't want them to be another wasted pair of shoes that will sit inside my cupboard for god knows how long. What do you all think?!
I bought these shoes from
here
for £27.99, they come in a ton of other styles too!
Love, Hol xxx