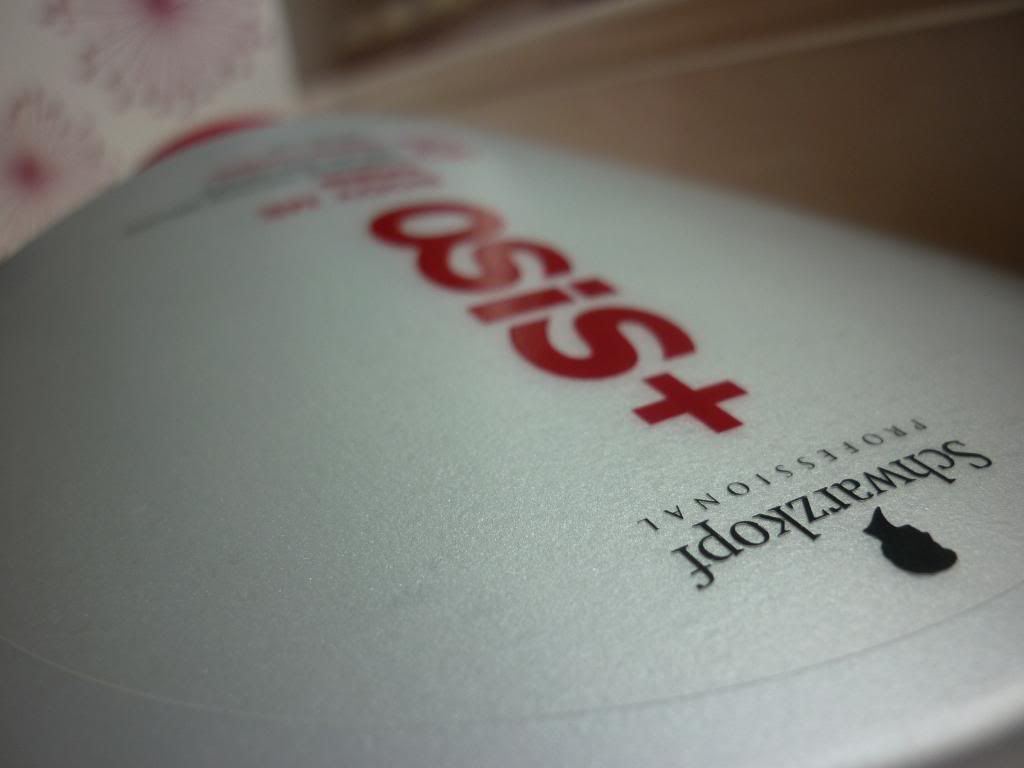 Having very long thick hair, I occasionally struggle with volume at the roots, since my hair is so heavy. Even using rollers and blow drying with a large barrel blowdry brush doesn't seem to have much lasting effect, so I'm always searching for something to combat this. I've used many volumising products from Vo5 to shockwaves hairspray and nothing seems to last. The latest addition to my haircare collection has been this, 'Schwarzkopf OSiS body me fullifying volume serum', quite a mouthful, eh? It claims not only to increase your hairs volume by 100%, but to also protect from heat and leave it smooth to the touch. I don't know about you but I never have much faith in these products and their figures, but it seemed worth a go anyway.
First off, I'm not a major fan of the packaging, I know it's inside the bottle that counts, but I'm more likely to steer clear of something I don't like the look of on the outside primarily. The colouring of it all is fine to me, it's just the shape, in all honesty I think its hideous! It doesn't really fit in with all my other hair products and if I was to take it travelling with somewhere I can just see it being a pain. I prefer something a little more sleek and stylish in my hair products rather than chunky.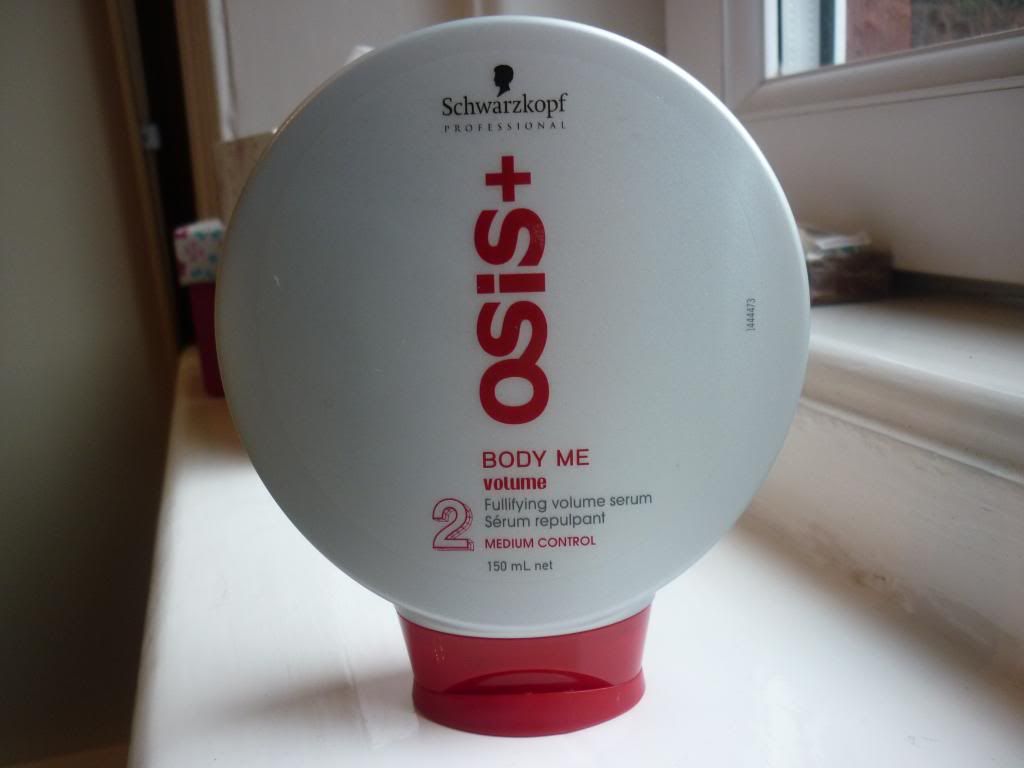 The first thing I usually do when I get the product home, or if you can in the shops, I like to have a good old smell! I'm very easily put off by things that don't necessarily smell bad, but just aren't to my liking (GOD I sound fussy) This has a very typical smell of a hair product, fresh enough, but maybe a little too 'soapy' smelling for my liking. It's very difficult to describe a smell through text, bit of a decision you have to make for yourself!
One of my major pet hates when using hair serums is the horrible residue it leaves on your hands, quite annoying how you have to have a towel at hand or make a trip to the nearest sink to wash them afterwards. Unfortunately, it's very difficult to get the desired amount of product out on to your hand, if you only want a small amount, its impossible to try and wipe it on to the side of your hand from the bottle without it all caking back round the dispenser, I've noticed that if you don't clean it off, the leftover stuff goes all crusty. Not nice!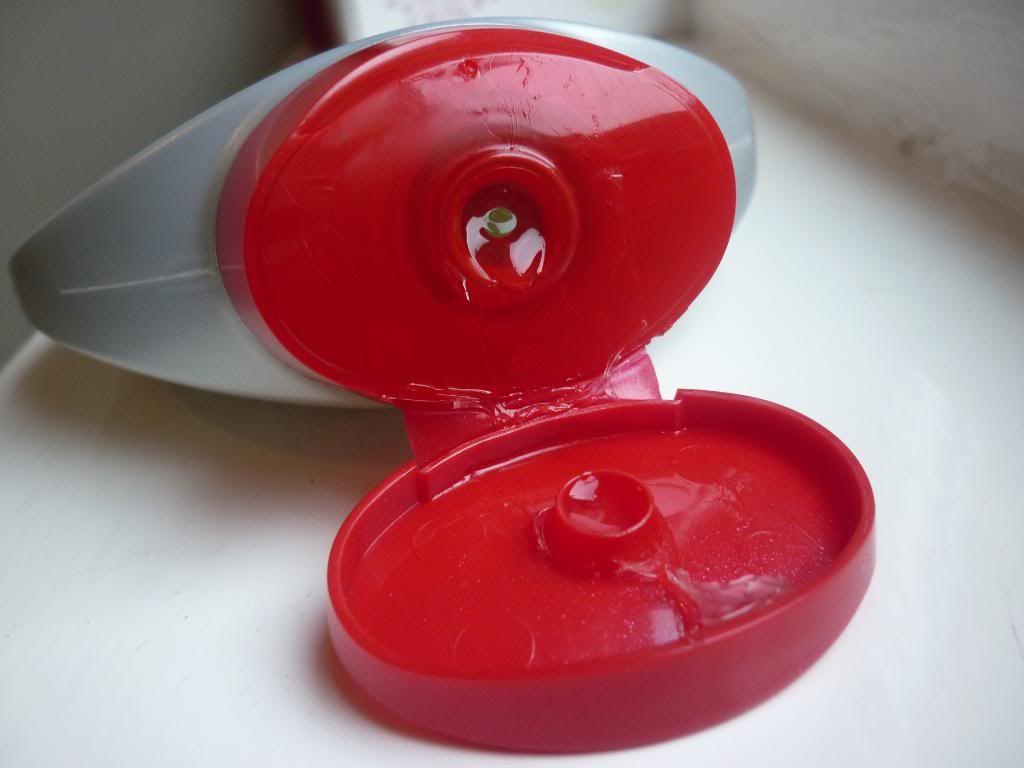 SO ANYWAY. Does it work? I'll have to say yes! I applied this to damp towel dried hair directing most of this to the roots as that is where I need volume the most and proceeded to blow dry my hair. I could see an instant uplift the more dryer my hair became. It became a little big and wild at the ends, my hair is so thick I don't need volume there but that's a good sign it does what it says on the tin! For the best effects I found using a large barrel brush to blowdry really helped make my hair bigger and bouncier. Sadly, I can't say this product lasts too long in my hair. I always think hair companys make these products and test them probably with an average hair length in mind, and mine is WAY longer than average. I could see this working great for people with shorter hair. Maybe I should go search for a company who specialise in hair producst with my length in mind!
So there you have it! Sort of a mixed review, but when it came down to the actual product, I think it's pretty good, I just have too much hair!
If you've made it to the end of this post, I'll seriously give you a gold star and send you some cakes. I do like to ramble!
Love, Hol xxx
*This products was sent to me for reviewing purposes. This has not affected my opinion! :)