I am SO excited to be posting this! I always set 100 followers as being my goal for this blog, any more than that is a bonus for me! I thought I would celebrate by holding a giveaway, a very generous one if I do say so myself! ;) I've put together a mix of items which I as a beauty blogger would love to receive myself, and I hope whoever the lucky winner is thinks so too! Considering I set myself a £20 limit I think I did well to mix up the producst :) Sorry to all international readers but this is open to the UK only!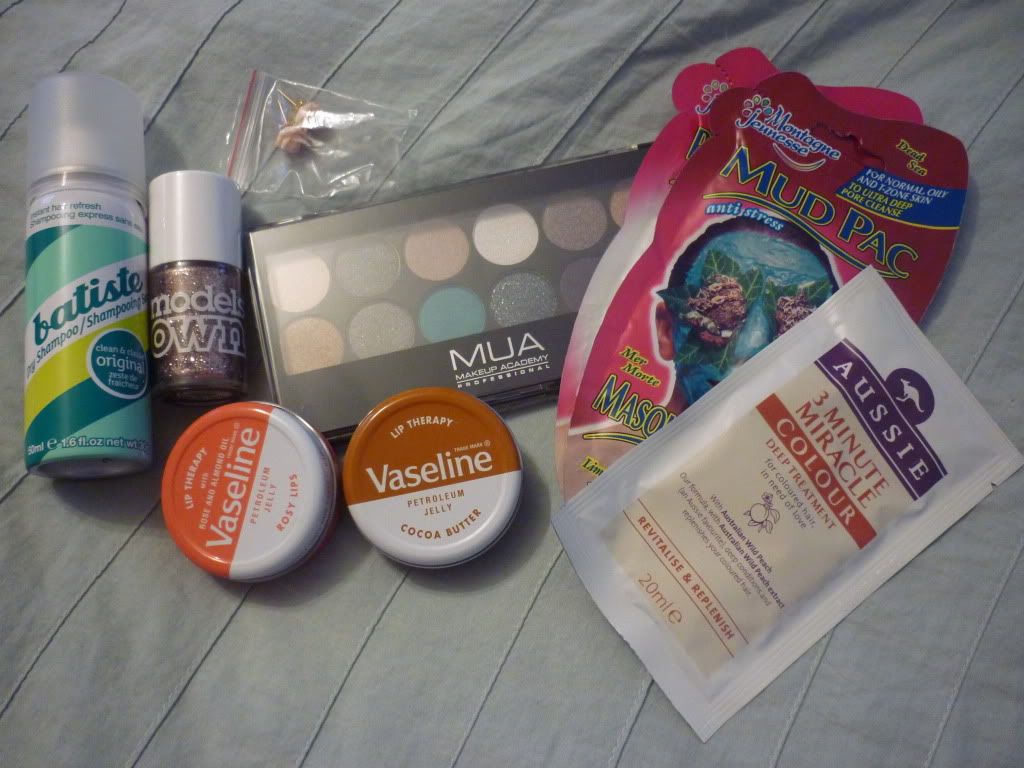 This giveaway includes:
MUA Dusk till dawn palette Post here.
Models Own Pink Fizz
Batiste dry shampoo
Rose & Almond vaseline + Cocoa butter vaseline
2 Face masks
Aussie 3 minute miracle colour hair mask
Small rose earrings from Dainty Roses
Giveaway Info
Open to the UK only. (Sorry!)
Will run until Saturday 21st January 11:59 pm.
Winner will be picked using Random.org
ALL items were purchased with my own money.
To enter
All I ask is that you follow my blog via Google freind connect! Simply comment saying 'Enter me' and leave me a few ways of contacting you. (Twitter, Email etc.) If you're the winner and you don't get back in contact with me after 48 hours another winner will be picked!
This is my way of saying a massive thank you to everybody that reads my blog, I can't wait to find out who the winner is! P.s Sorry this went up a little late, I suppose I should really call it my '140 follower giveaway'!
Love, Hol xxx