I'm always on the hunt for great affordable brushes to fill gaps in my collection, I don't think enough brands offer a wide enough range of brushes. You mainly have to buy them from the more high end brands such as Mac, Nars etc. and as much as I love Mac's makeup, brushes are always the very last thing I will splurge on. The only brush I currently own from Mac is the 263 as I did want a good quality brush for filling in eyebrows. Other than that I much favour Sigma over Mac, which has a such a large collection of brushes for a considerably less amount of money. Since they come from the US I tend to buy quite a few brushes when I do buy from them to make paying for the shipping worth while.
I remember looking at Laurens brushes when they first came out and just passing up on them because I think I thought they were too expensive! I've been hunting for brushes lately so I went back for another look and I do not remember them being this cheap! I searched the internet and alot of other people had been saying she had dropped the prices too. When the most expensive brush in the collection is only £6.50 and you've heard great things about them on the internet well, I decided to just buy the whole collection. It consists of 8 brushes and as a total came to £33.75, thats roughly £4.20 a brush! On to the brushes...
This set includes:
Angled liner brush (£3.25)
Blending eyeshadow brush (£4.50)
Flat contour brush (£5.25)
Flat eyeshadow brush (£4.00)
Foundation brush (£6.00)
Large powder brush (£.6.50)
Pencil brush (£3.25)
Tapered blending brush (£4.50)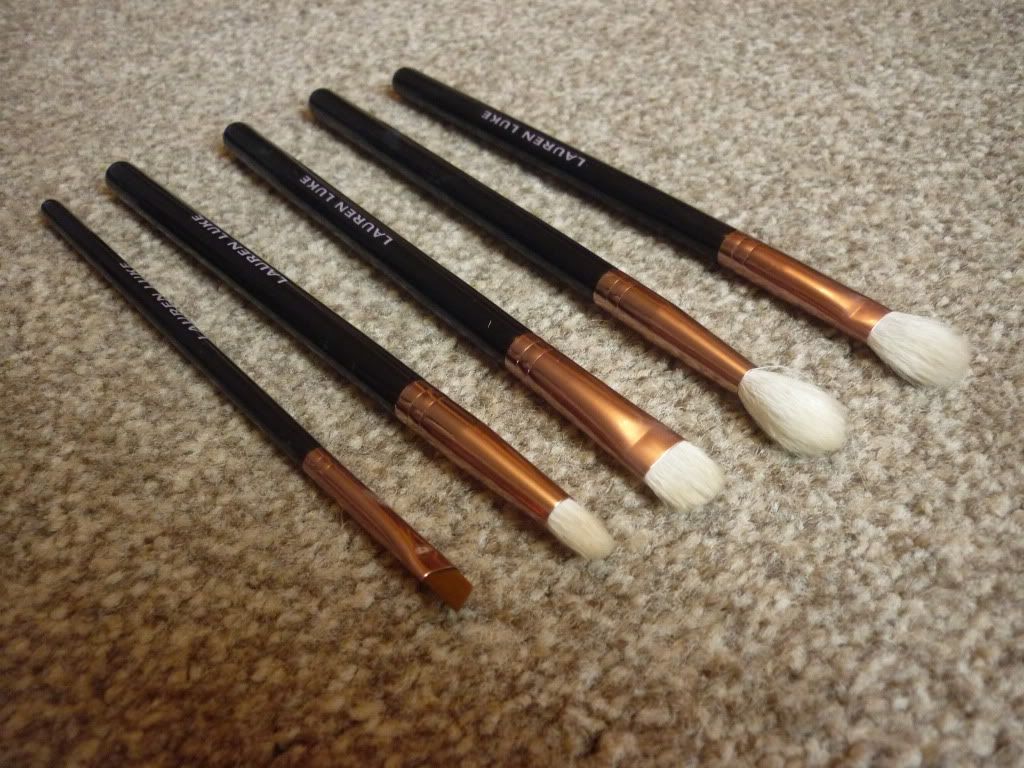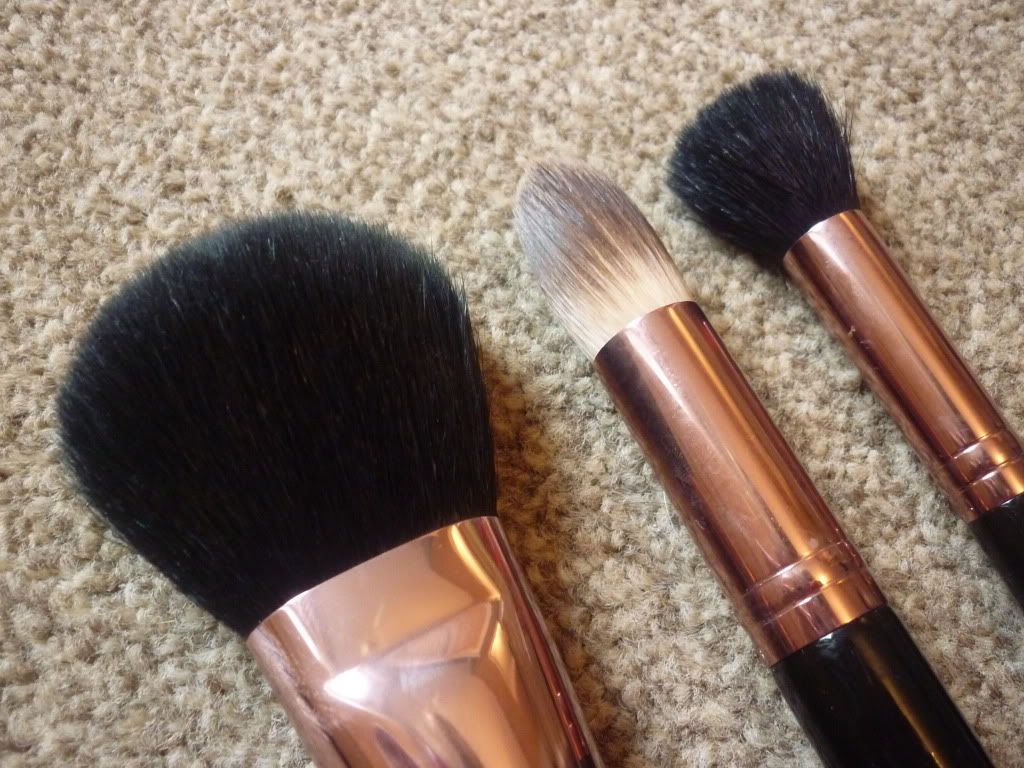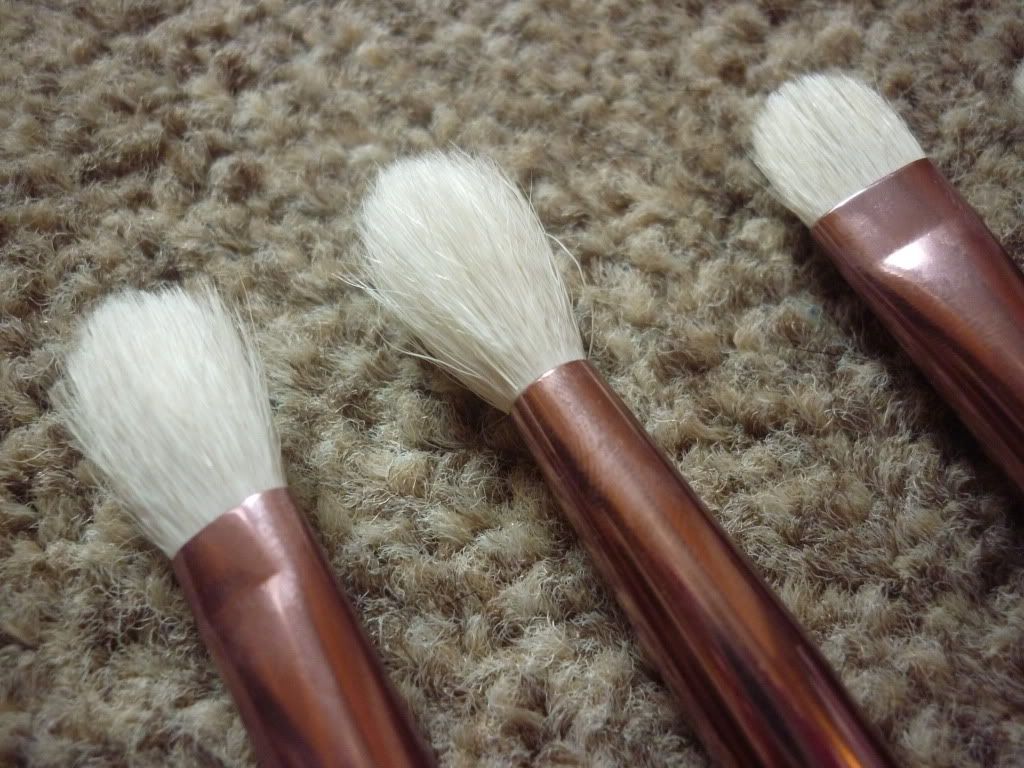 First off, you can never have too many blending brushes. There's nothing more soul destroying than applying your makeup and trying to blend it out with a blending brush you havn't cleaned yet. It looks like a muddy mess! When I was looking at this collection the other day I considered just stocking up on blending brushes since they're so affordable. I was also surprised at how stiff the angled brush is too, I love my Mac 263 but this one is really pretty decent! Also, the pencil brush included in this collection I favour more over my Sigma pencil brush, this one is much more fluffier, I find the Sigma tip is way too pointy, that's just personal preference though. There's not much else I can say about the eye brushes, except they're amazing quality. This brush set truly does have all the essential eye brushes needed to create simple/dramatic looks.
Owning quite a few eye brushes, I was more excited to receive my face brushes, I don't have so many of these because you can never seem to find anything decent under £10! (and that is at an absoloute push!) This brush set really does hold a hidden gem of the brush world. I don't know if you're familiar with Louise Young brushes but I first saw these being used by the Pixiwoo sisters ( Love them) and the brush that always stuck with me was the LY34, it was a domed foundation brush, used for buffing in liquid products to give a seemingly flawless finish, I HAD TO HAVE IT..but not for £24..I wasn't that desperate. So you can imagine how ecstatic I was to see that Lauren had included a domed foundation brush in her collection! I've used it a couple of times and it doesn't dissapoint. Here are a few close ups of the beautiful face brushes!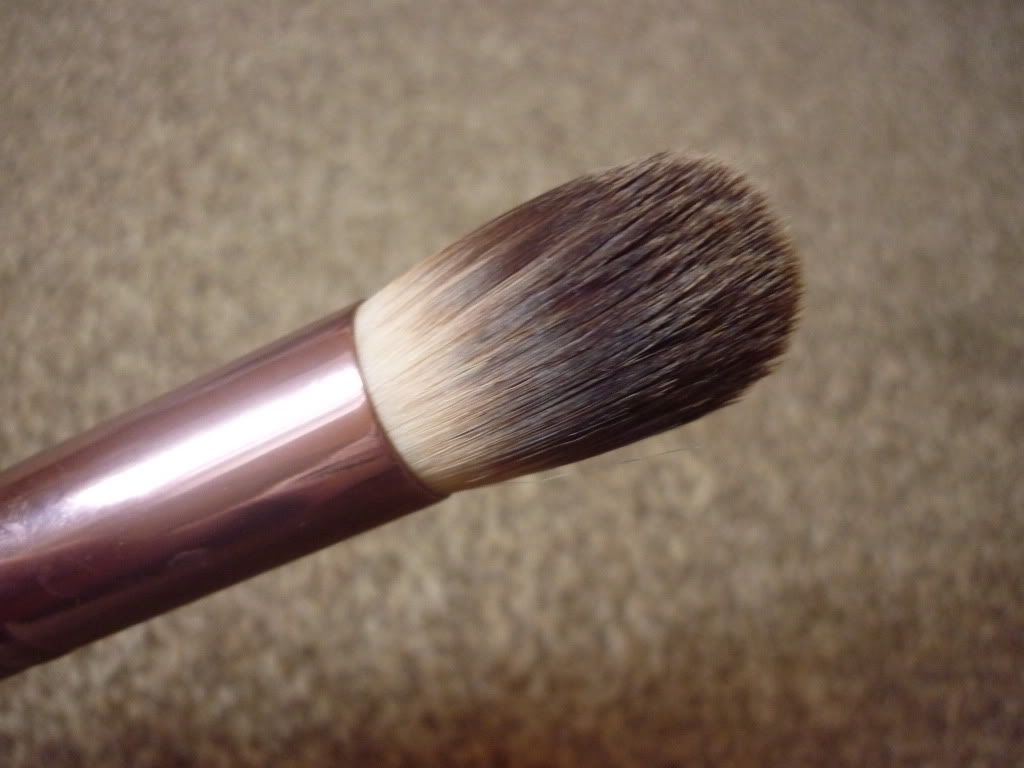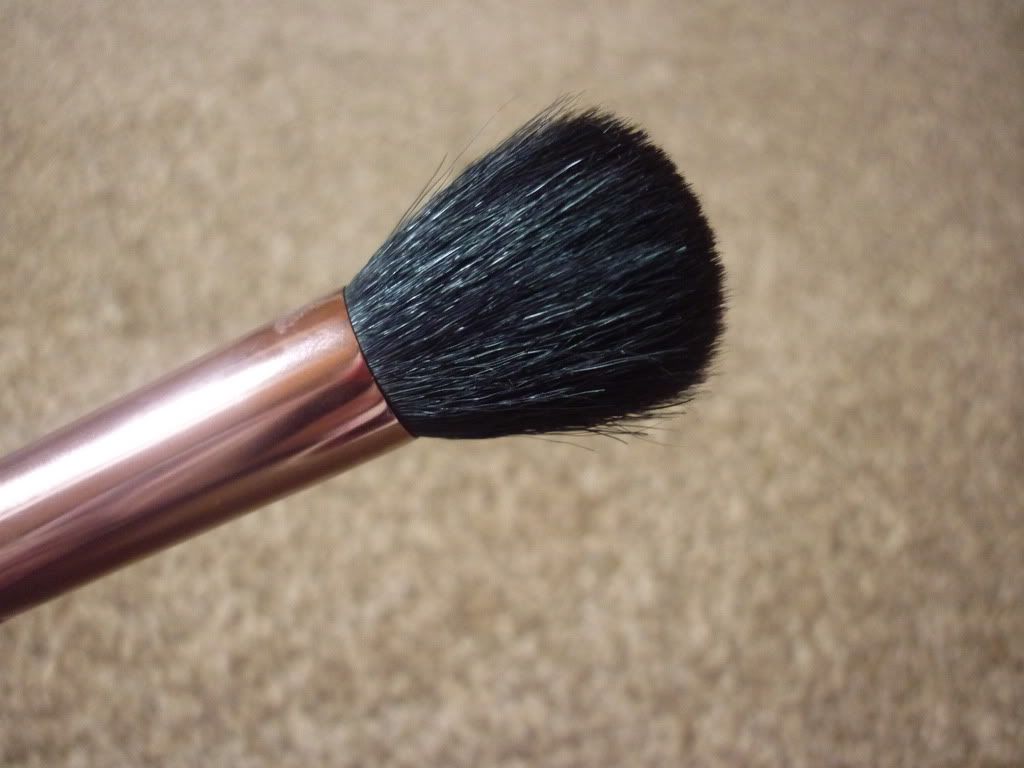 I can't see me getting a whole lot of use from the large powder brush, I rarely powder due to having extremely dry skin and I favour a more 'dewy' look, over matte. It's definetely worth having for the price though, large brush prices in Mac and Nars can be ridiculously expensive! The flat contour brush however it just simply amazing! Brilliant for precise application of bronzer and for dotting blusher on to the apples of your cheeks for a rosey glow! I really can't praise these brushes enough, can I?!
I've always been such a fan of Lauren, she was the first guru I ever watched all the way back in 2008, I consider her one of the origionals! She is such a lovely person and an inspiration when you see how well she has done for herself, can you imagine your makeup collection being sold in Times Square?! If you have a big enough brush collection, then I would probably skip these out (Unless you're curious!) But if you're just starting out or filling gaps in your collection, these are a must!
Love, Hol xxx