I dont know about you but i love my winter nail polishes glittery, metallic, and with a lot of baby pinks and blues, think of when you look at snow and how much it sparkles when the sun shines on it! Of course you have your more tradiotional berry tones and deep greens but i think i might restrict those for xmas day, and in all honesty, i always get sick of seeing any shade of red nail varnish, and i'm not a fan of green nail varnish, except from Barry M's minty green colour!
Now, i know two of these nail varnishes have been blogged about in a previous post but they're two of my favourite, especially for winter, so i had to include them again!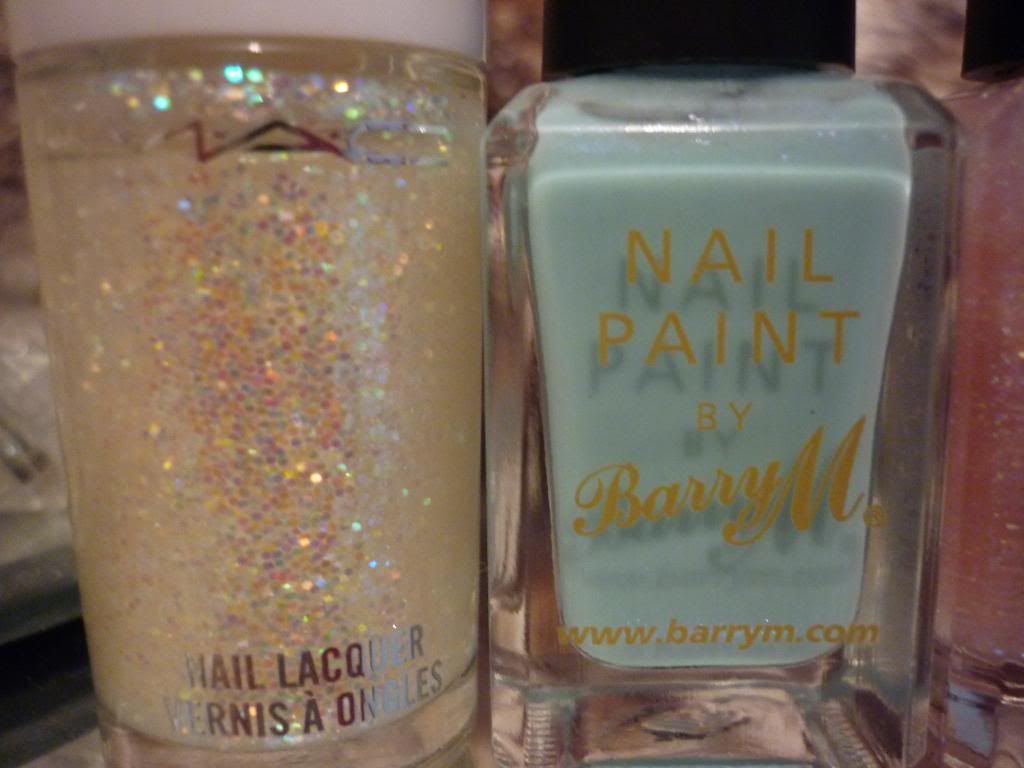 Firstly, Mac's 'uncondtionally fabulous', A perfect winter glitter nail varnish which when looked closely at has circles of glitter which shine a mixture of blues, greens, and very light pinks. Next, Barry M's 'Blue moon', a lovely icy blue colour.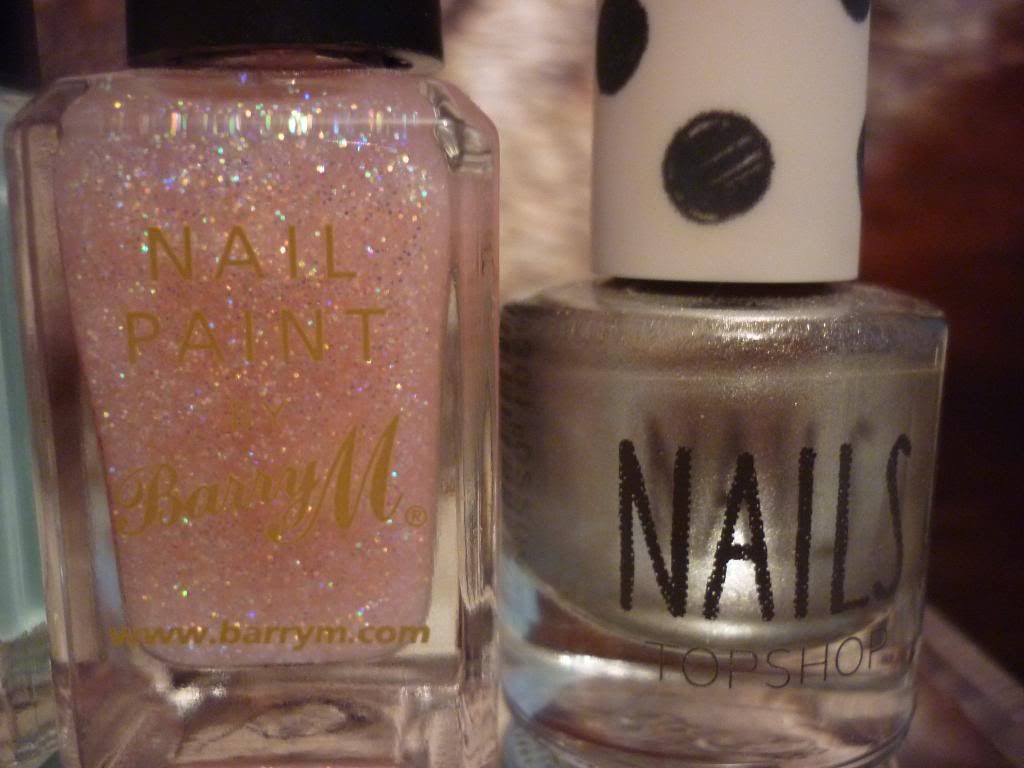 One the left another Barry M varnish, 'Pink iridescent', the glitter in this polish shines very similar to the mac one, making it another sparkly winter polish! Lastly, a Topshop varnish, I really like the forumaly of this, it can be a tiny bit streaky, but personally, it is one of my favourites! You cant go wrong with a silver metalic polish at christmas time!
What are your favourite colours to wear throughout winter?
Love, Hol xxx