Recently i've been exploring those wonderful little online jewellery stores! They're usually a whole lot cheaper than what you would find in the shops and you can occasionally find little bits and peices you usually don't find anywhere else! I actually picked a few that i found to order some bits and peices from so i could do a little write up on them as i really love coming across little gems like these.
The Dainty Roses twitter was recommended to me on twitter, and as soon as i saw that it was an online shop i had to have a look. Now I'm not sure about you lot but I LOVE my rings, and I've had my eye on the YSL arty oval ring for a while now, they're absoloutly gorgeous, I've seen a ton of celebs wearing them, everyone from Alexa Chung to Kim Kardashian! They would set you back £165 but I'm a sucker for designer rings so i will probably save up for one at some point, so you can imagine how excited i got when i saw that Dainty Roses was selling a replica of them for £8.50! There isn't as bigger colour range on DR as there is on YSL but when you can have a ring that looks the part of a £165 ring, wether you buy it or not is a no brainer really!
I actually only ordered this ring on Sunday night, it's now only Tuesday morning and I'm already wearing it! So as you can see it came super quick, the lovely person who runs the DR twitter was lovely enough to reply to me when i tweeted her, and it came personally packaged the cutest way ever complete with a little badge :)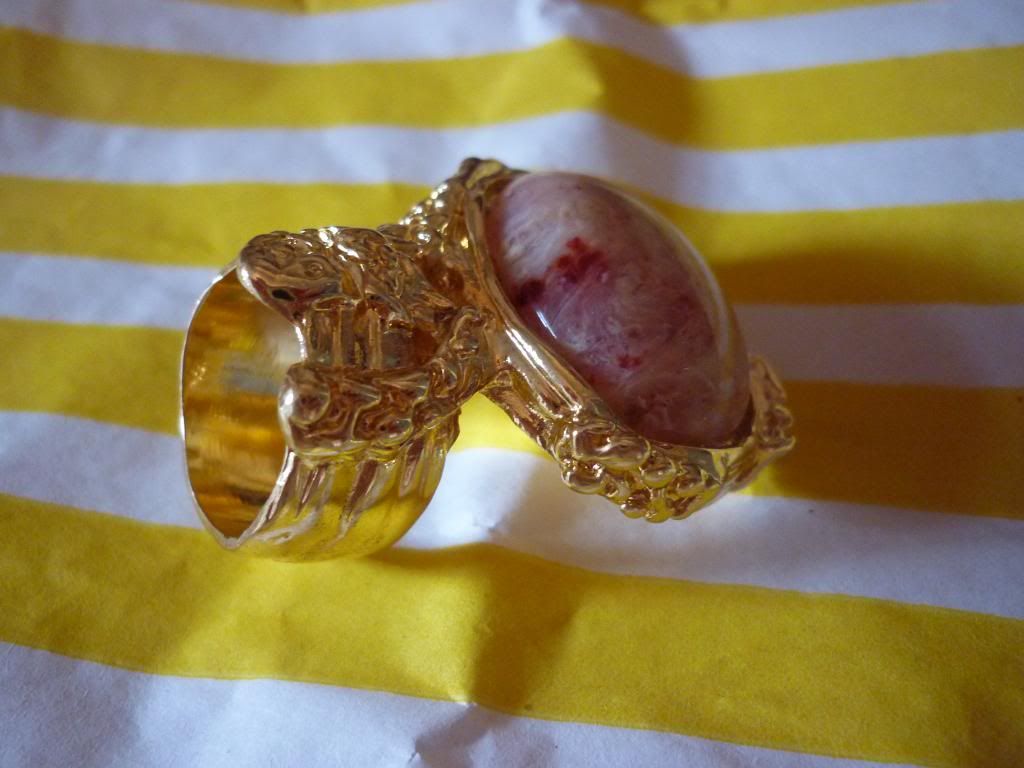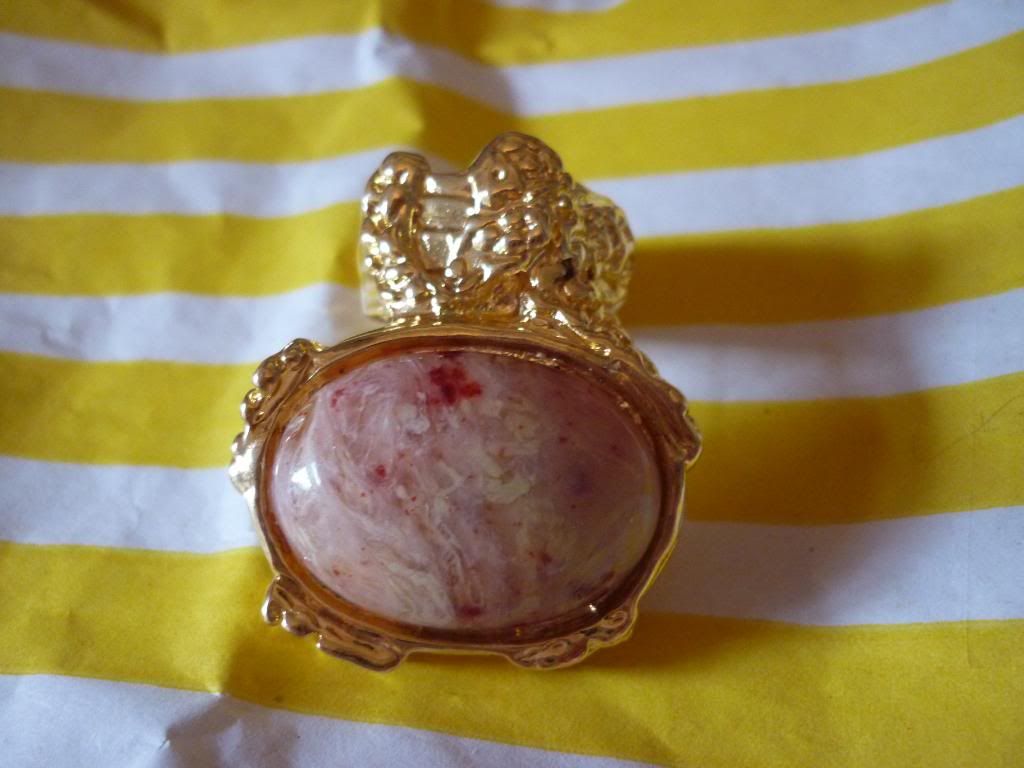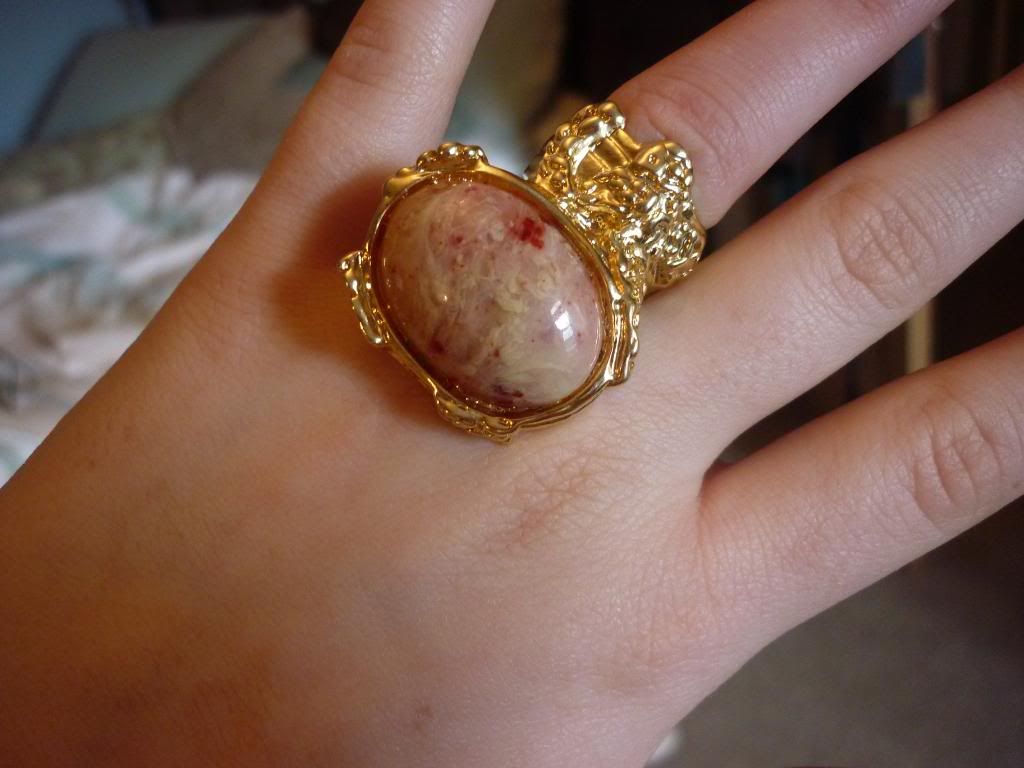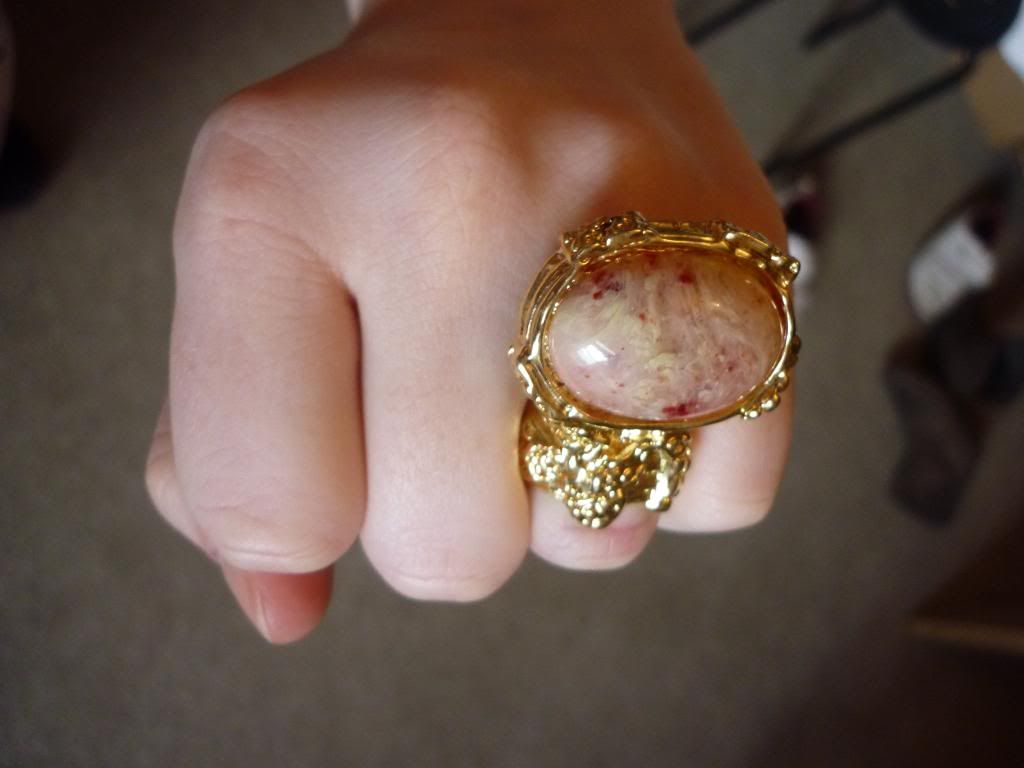 What do you all think?! Gorgeous isn't it?! I can safely say it is my new favourite ring! If you wish to visit the Dainty Roses store, click
here.
Can't wait to post about my next little online jewellery store!
Love, Hol xxx