I think I'm illuminator/highlighter/whatever you want to call them crazy! I seem to have accumulated a few now, but my current favourite by far is this NARS copacabana one. It's a really beautiful silvery pink, very different to the gold based ones i usually pick. When i use a highlighter I'm generally tanned and looking for quite a sunkissed look, but i think this is gorgeous for a frosty look at this time of year. I'm going to put my hands up and say this is like, the first NARS product I've bought! I'll admit the prices have put me off in the past as it is a very expensive brand, but i think the packaging and everything about NARS just says luxury!
Out of a Laguna version, Orgasm, and Superorgasm (and Copacabana of course) I chose this because i also bought the Laguna bronzer when i bought this, and I'm actually sick of hearing things about NARS Orgasm, So i opted for something that i don't usually hear much about.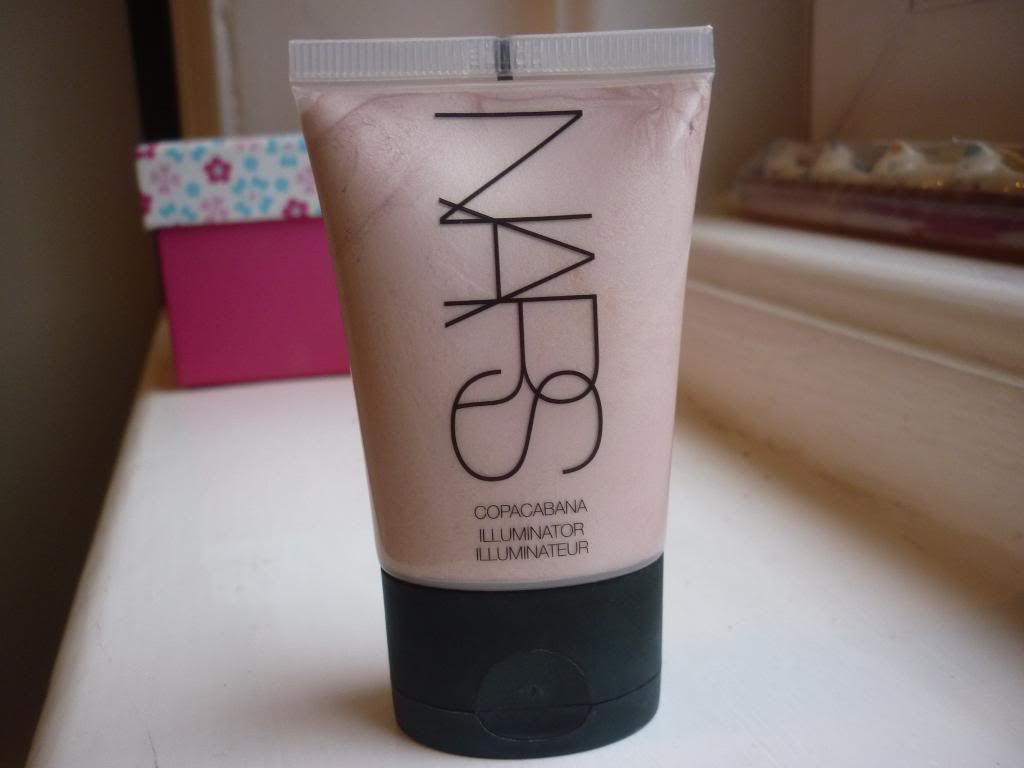 In comparison to other highlighters I own, this is incredibly thin and lightweight, but it still gives off such a lovely shimmer and stays put very well. You get an absoloute ton of product, and a little goes a very, very long way with this! Unless you totally pile this on, I don't see how it couldnt last you a really long time. This product cost me £21.50, and considering it's NARS which is generally more expensive than your usual brands, I would be quite happy to pay for another one of these. If you want a really lovely, decent illuminator that's not going to feel thick and greasy on your skin, I would totally go with this. I'm now even tempted to get the others so i can pick my favourite. Lovely!
Love, Hol xxx