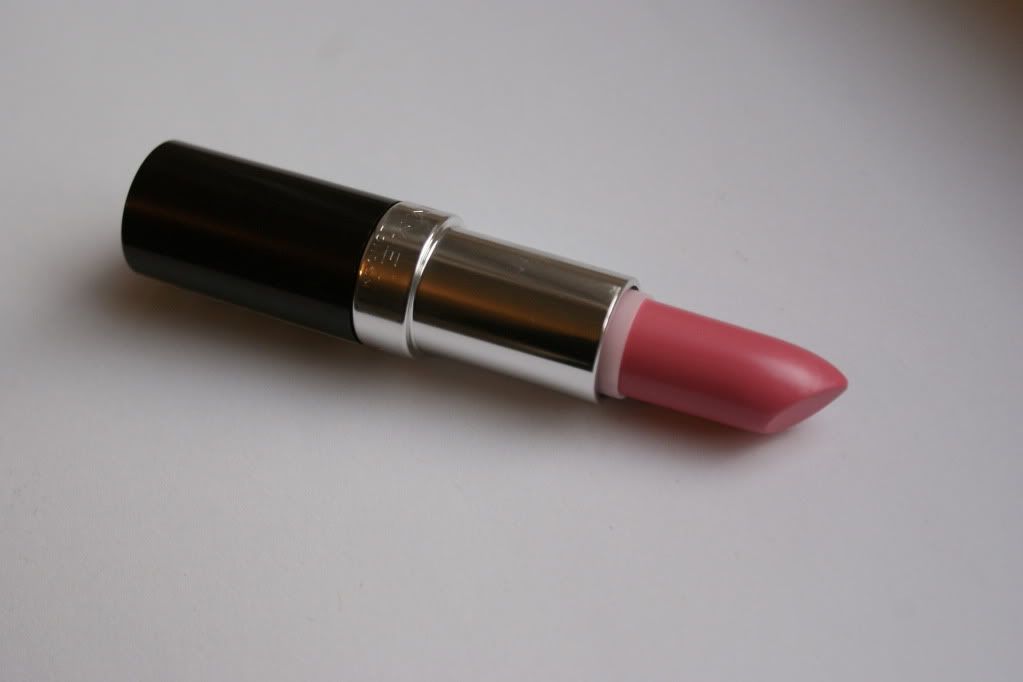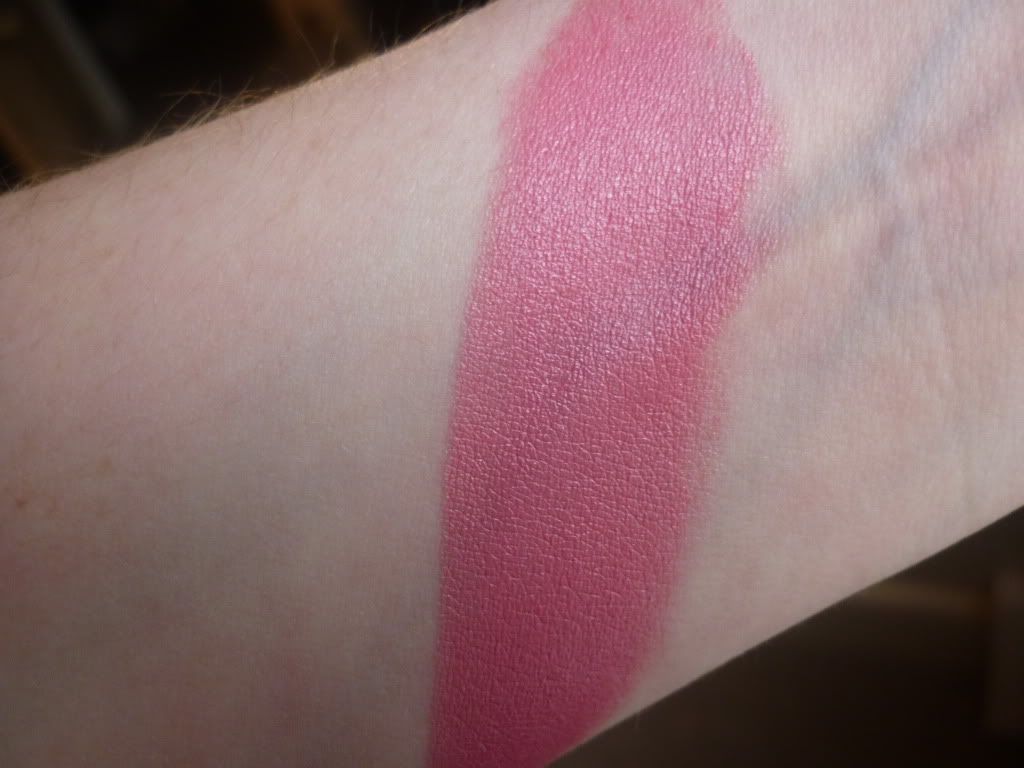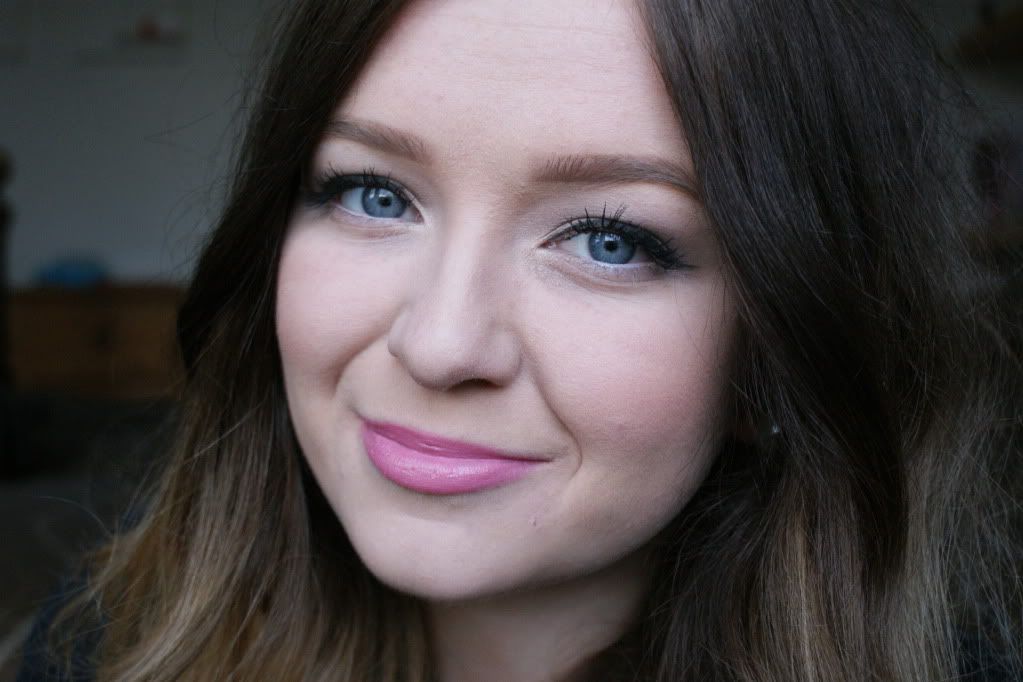 Eeek, So I'm now going to try and carry on posting these close up "Lip swatch" photos, I've always wanted to do it but my stepdad's SLR battery had dissapeared off somewhere and I thought the pictures from that would be better! Does anybody else have a little wobble before they post such a close up picture?! I did! I'm going to choose not to care, nobody has perfect skin, and if it's going to help my readers pick out a nice lipstick then I don't mind!
Im such a Mac person when it comes to lipsticks but recently I've started looking for some more affordable ones I can carry around and not be too fussed if I end up losing them! Pink Blush is a really pretty pink colour (Perfect for valentines day!) and I would love to say it had that familiar sweet vanilla scent that Mac does but unfortunately it doesn't. It isn't scentless, but I really can't describe what on earth it smells like! If they dont taste rank on your lips, smells don't bother me all that much.
I would also love to say it applies like a dream (MAC!!), however there was a little bit of tugging, nothing major though, it's just something I'm trying to avoid since my lips are looking and feeling pretty weathered lately.
I don't have many Rimmel lipsticks so I can't comment on how this formula compares to the others, I did find that it's easily buildable and I don't find it too drying, unlike some of those awful Barry M lip paints. Depending on wether you already own way too many lipsticks, or you're looking for a pretty new colour for Valentines day that wont break the bank, how about trying Pink Blush? :)
Holly x