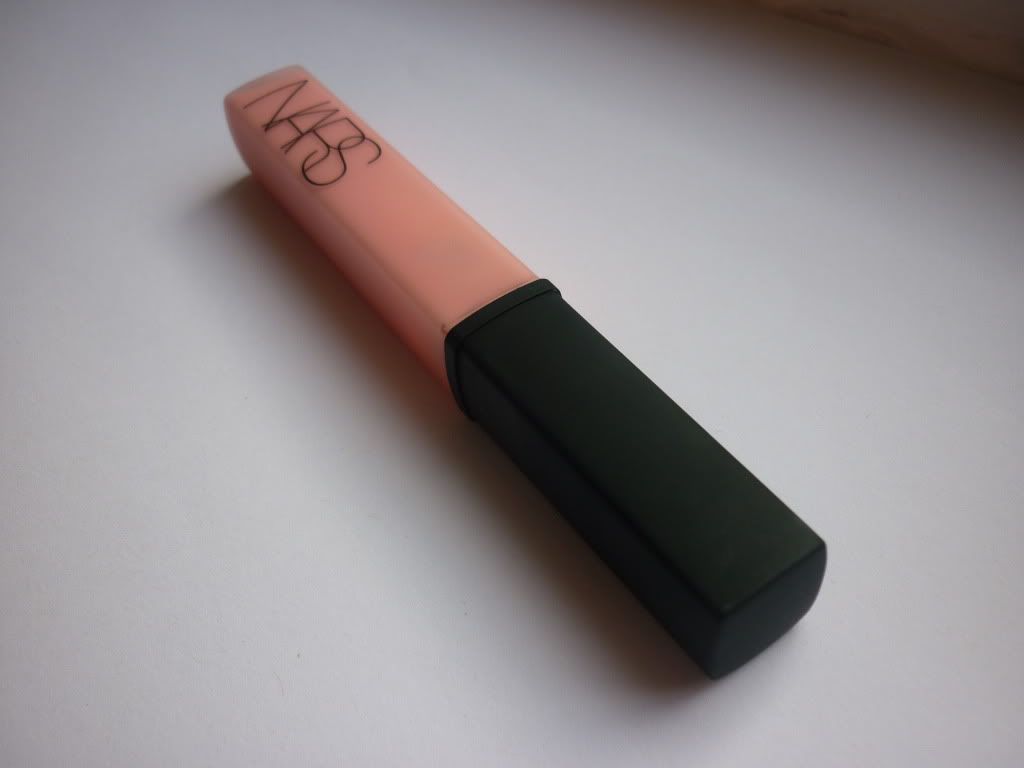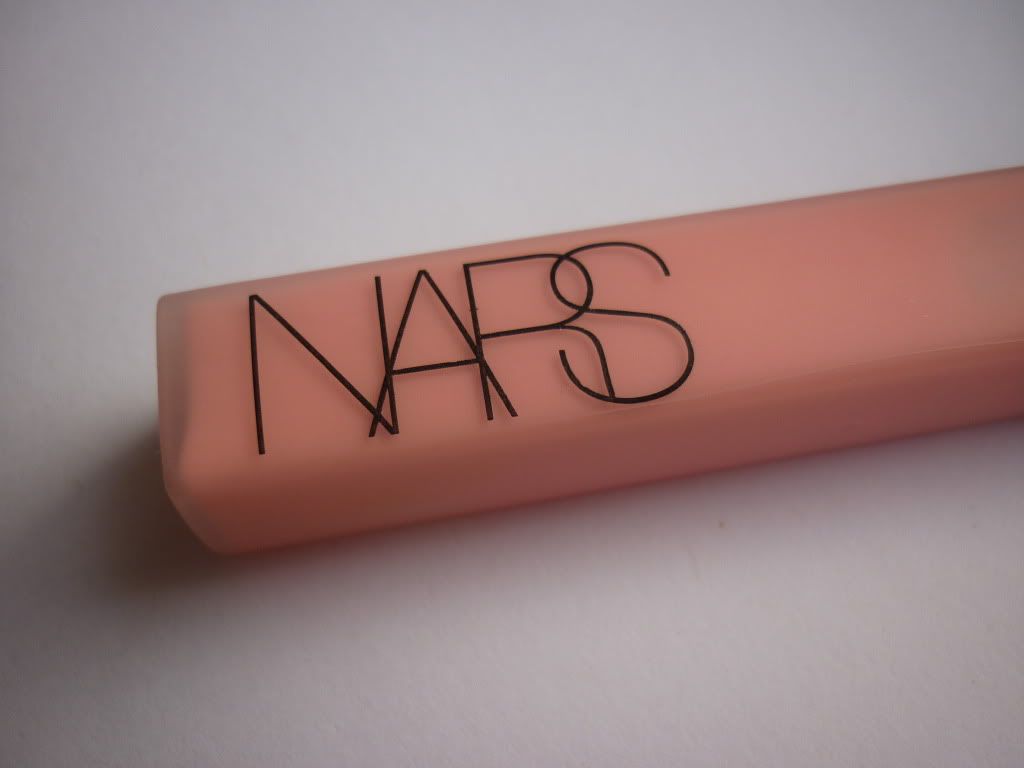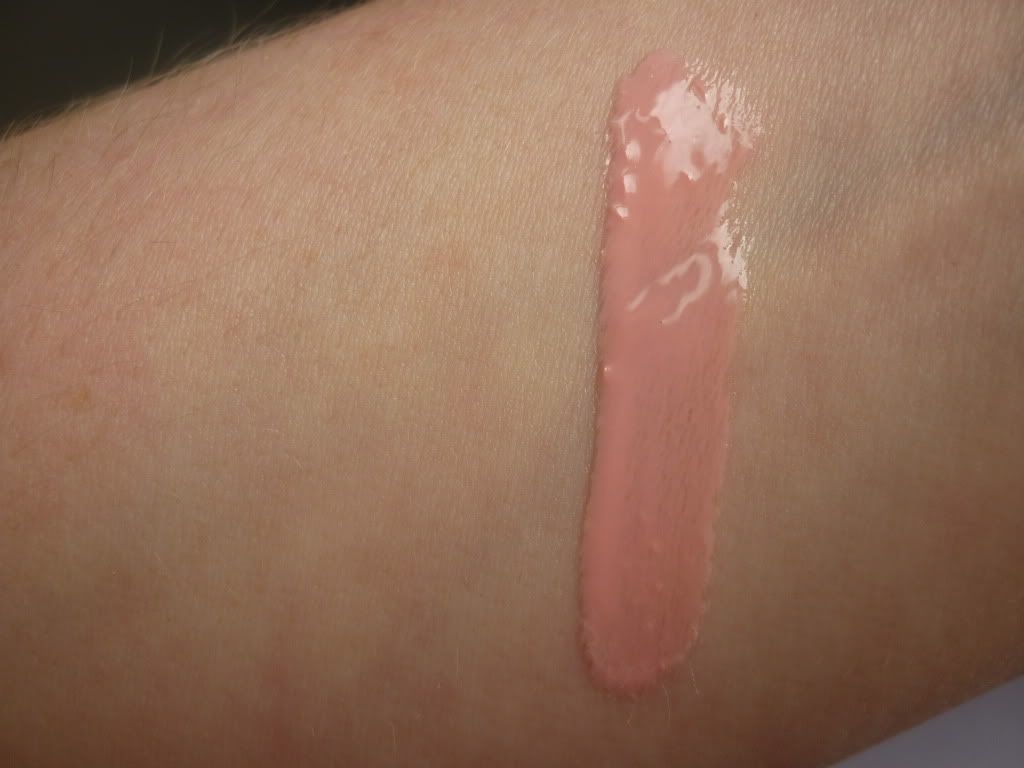 A cult product from Nars, Turkish Delight is probably most famous for being what Kim Kardashian pairs with Mac's Angel lipstick to acheive that perfect pout. To me, Nars packaging screams luxury, and with a price tag of £17.50 I would expect nothing less! It's really difficult to describe just how the packaging feels but if I could pick 2 words they would be smooth and velvety!
The gloss itself is highly pigmented, semi-sheer and I find it to be non-sticky. The colour is a beautiful milky pink, perhaps even too light and milky for me to wear it by itself, but LOVELY over lipsticks that compliment it. It's thick, creamy and sits incredibly well on my lips. The one thing I do dislike about it is the taste, it's rank! Many years ago I had a Bobbi Brown lipgloss, and I remember that tasted similar! I find that if you also put some of the gloss on the back of your hand and smell it, there is definetely a similar smell to the not so nice taste.
Smell/taste aside, I would definetely not cast this lipgloss away, and I wouldn't be surprised if I bought this again when I finish this tube. I dare say that in some ways I like Nars more than Mac! I feel instantly pampered just by looking at how beautiful the products and packaging are.
Holly x