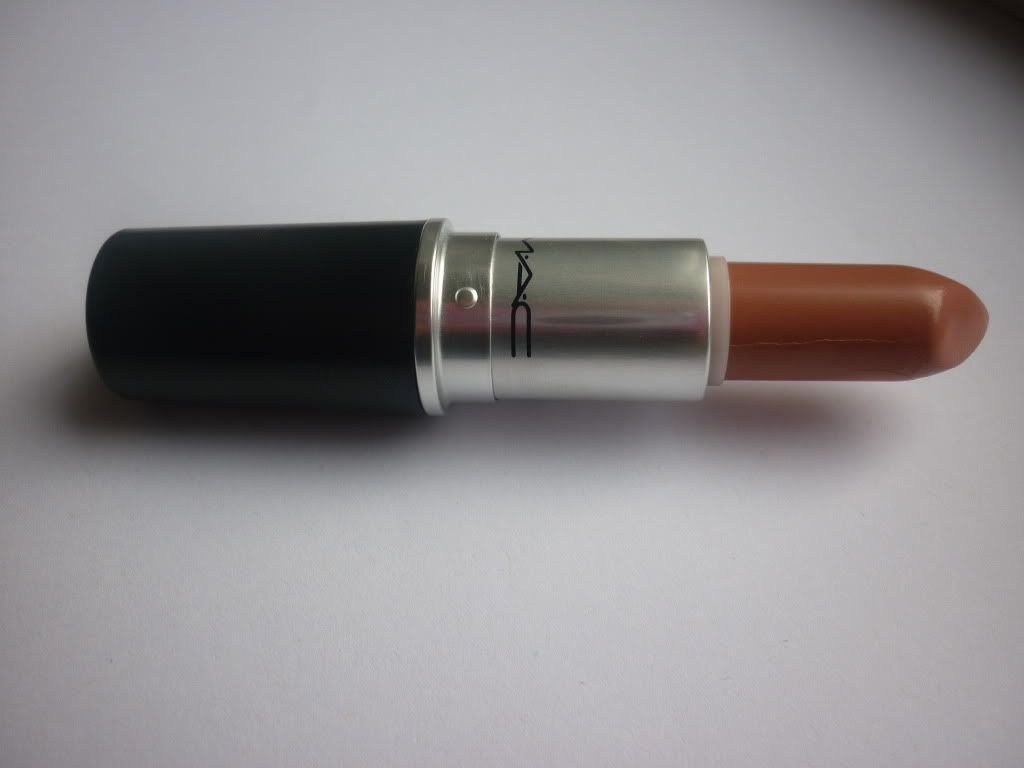 Described on Mac's website as a light neutral pink, A Perfect Day is an amplified finish lipstick, meaning you get great colour payoff from the lipstick, it will pretty much apply to the lips exactly how it looks in the tube. As always by Mac it's a really great, rich formula that glides across your lips.
I went crazy for this colour when I first saw it on Temptalia, I thought it was going to be my perfect pinky nude, however upon buying it and testing it out on myself, I find it difficult to see the pink coming through at all! Maybe it's just my skintone, I always have a hard time getting to grips with this skintone business.
I swatched a couple of lipsticks next to it on my hand for comparison, and on my skin it appears to be the most similar to Myth! I was really confused as on Christine from Temptalias lovely pictures, You can really tell that it's supposed to belong somewhere in the pink family.
Don't get me wrong I think this is a really pretty colour, I was just a bit put out as I was expecting something else, I hate not living near a Mac counter as it's hard to try before you buy. There was so much hype surrounding this colour I just didn't want to chance it selling out and missing out on something good! If you want to see A Perfect Day in action click
here
to go to my latest face of the day.
How does A Perfect Day show up on your skintone?
Holly x