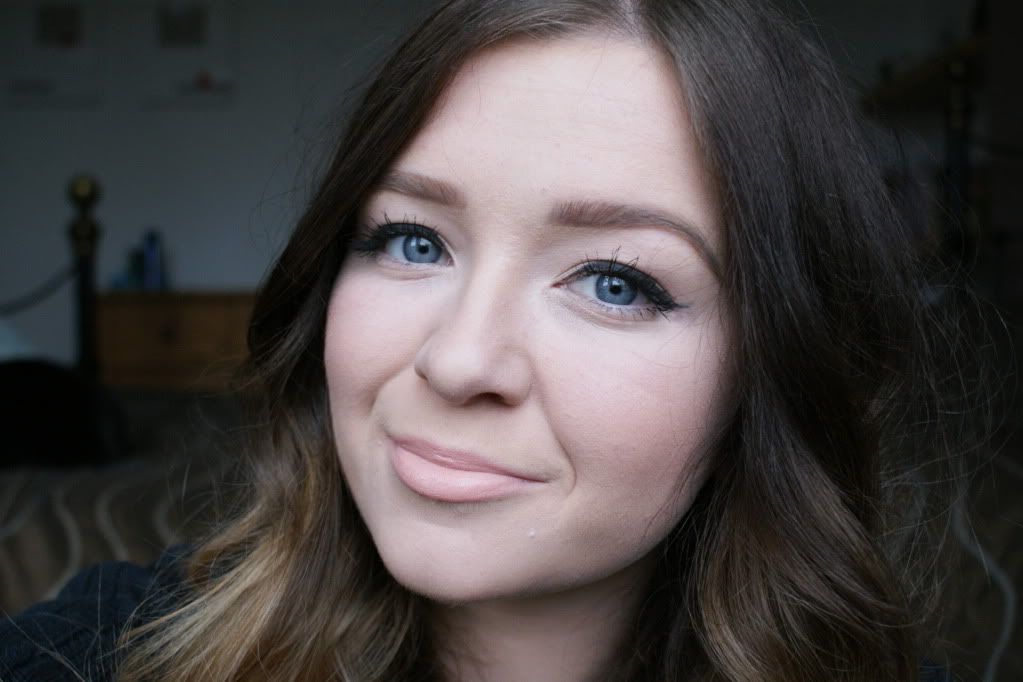 I am officially in love with this lip paint! It looks a tad washed out on here, but on my skin tone it appears as a pink based nude, even though it does look a tad more peachy on my skin tone! Every flippin' nude I swatch on my arm always shows up way more orange!
As always the annoying thing with Barry M Lip paints are that they have no indication of what finish they are, and luckily this applied similar to how Mac's Myth does, which is a Satin finish. Basically it give's very good colour payoff and it's lasted me a good hour or two! It didn't tug on my lips too bad and I found it settles on them beautifully. I might even go as far as to say that I like this nude better than all the other nudes I own from Mac! I've been searching for a colour like this for ages, this is the closest I've came to my dream nude lip.
This is the perfect lip colour for you to go to town on those eyes and brows ;) Oh, and can anyone point me in the direction of any good website that may teach me how to use an SLR camera? Or is it trial and error? I'm still getting to grips with this one but I feel like I'm looking washed out in natural light!
Holly x