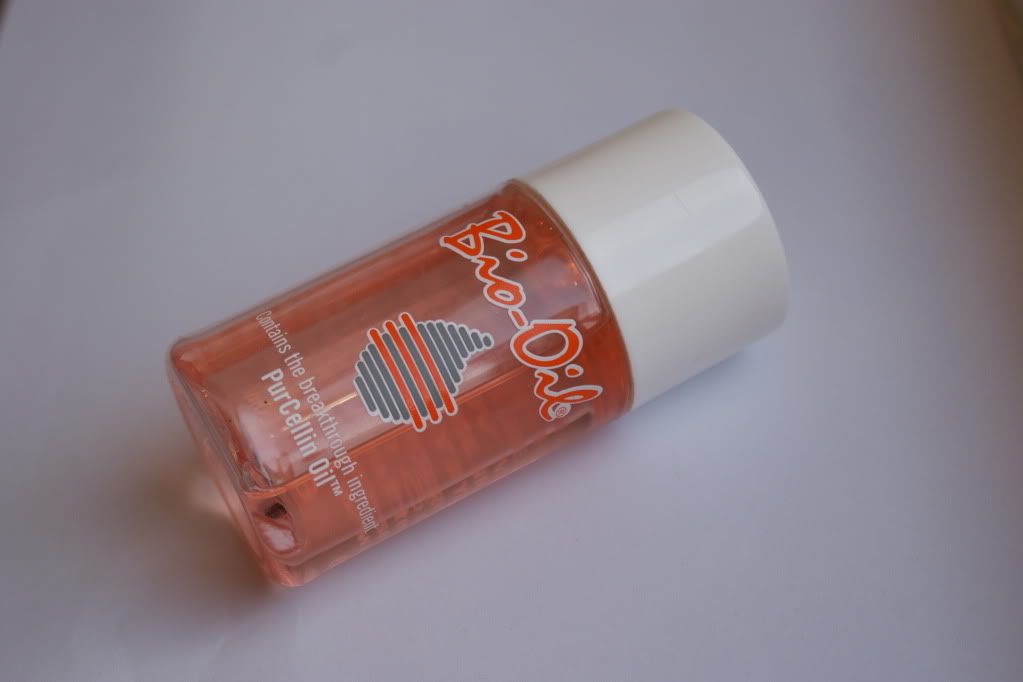 I've frequently whinged and twined on about having dry skin on my blog, and the longer I'm not doing much about it the worse it gets. Even though in my
Simple skincare post
I said I would just be using those products for a while, I feel as though I need to use something more directly aimed at solving this particular skin problem. One of the products I've decided to start using is Bio-oil.
Bio-oil can be used to solve/claims to solve a number of problems other than dry skin, for example scarring and stretch marks. I'm always skeptical about using products for helping these sorts of problems as I'm a firm believer that you would never really be able to rid yourself completely of a bad scar or stretch mark! However combatting dry skin is more realistic.
I find my skin is dryest after showering, and if you read the information provided on the Bio-oil website it explains that this is due to the "astringent" affects of soap and water. (Astringent is the shrinking or tightening of something.) I have ALWAYS noted that when my skin is feeling particularly dry/sore, it also feels very, very tight. Obviously the weather is very cold and harsh too, which doesn't help my dry skin at all!
I don't think Bio-oil is the solution to getting rid of dry skin, it merely helps to restore the skins natural protective oil layer which retains moisture, thus giving your skin a chance to regenerate its natural moisture. I think by using a combination of Bio-oil and a good moisturiser aimed at dry skin, I can fix it in no time! At £15.00 a bottle it's not cheap so think carefully what you're planning to use it for before you buy.
Definetely time to start taking care of my skin!
Holly x