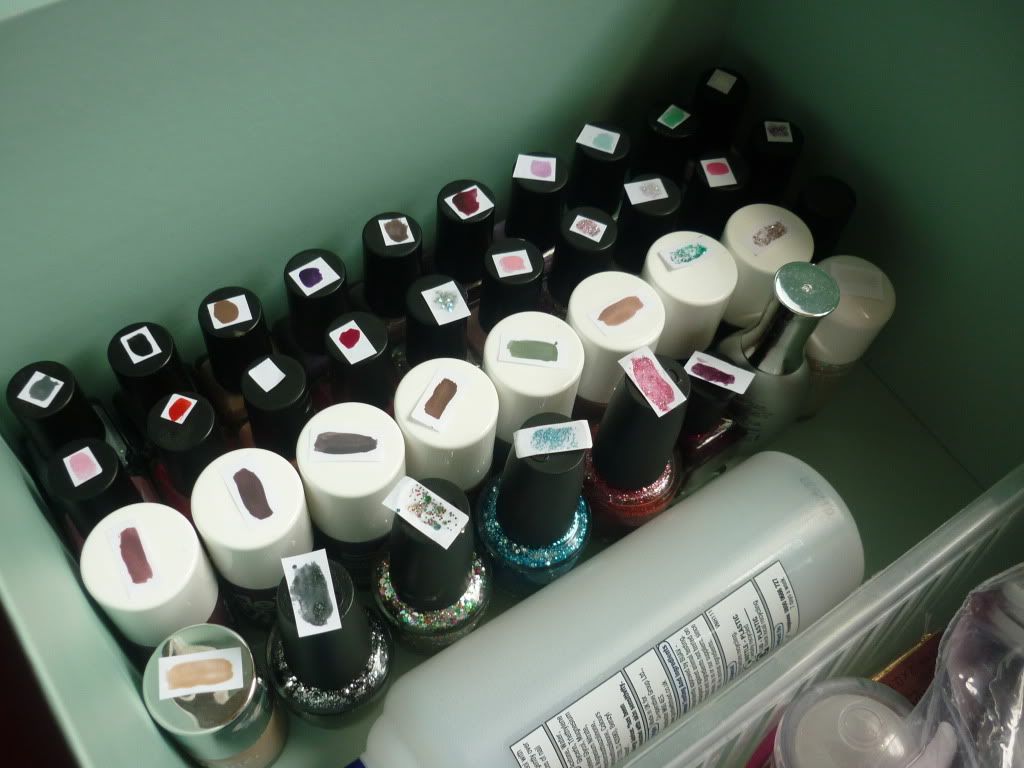 I was having a massive clean up of my room yesterday and was also trying de-clutter ( Is this a word?! haha. ) and I decided that one thing that had to be moved were my Barry M nail polishes from along the top of my dressing table mirror. They're pretty to look at but I'm trying to make sure everything has a place where it belongs so it doesn't end up lying around!
I decided to make use of my
Laura Ashley
storage boxes and move all of my nail related products in to the larger so far unused box that I had. I used some sticky labels I bought from I think either the Range or Staples to swatch my nail varnishes and stick them on top of the bottles making it easier for me to see them. Yes, it isn't the nicest thing to look at but sometimes I think convenience wins over presentation!
Speaking of storage, I think I'm finally going to give in to the Muji drawers! They always look so clean cut and neat, and I'm fast running out of places to put all the makeup products I have!
Holly x