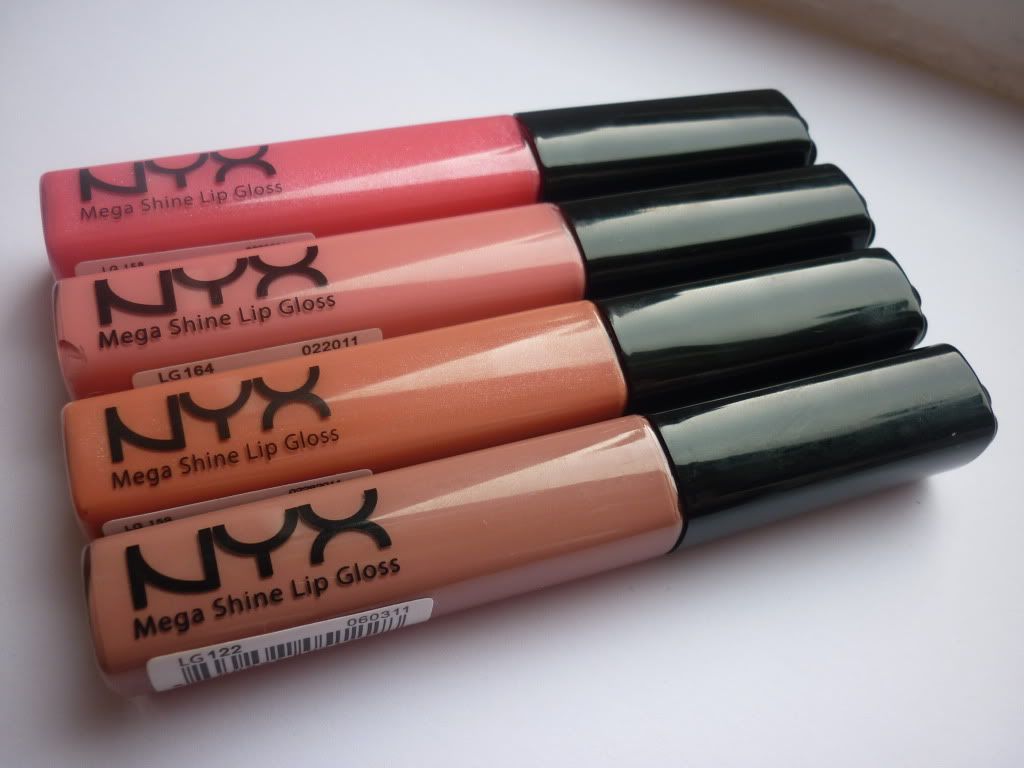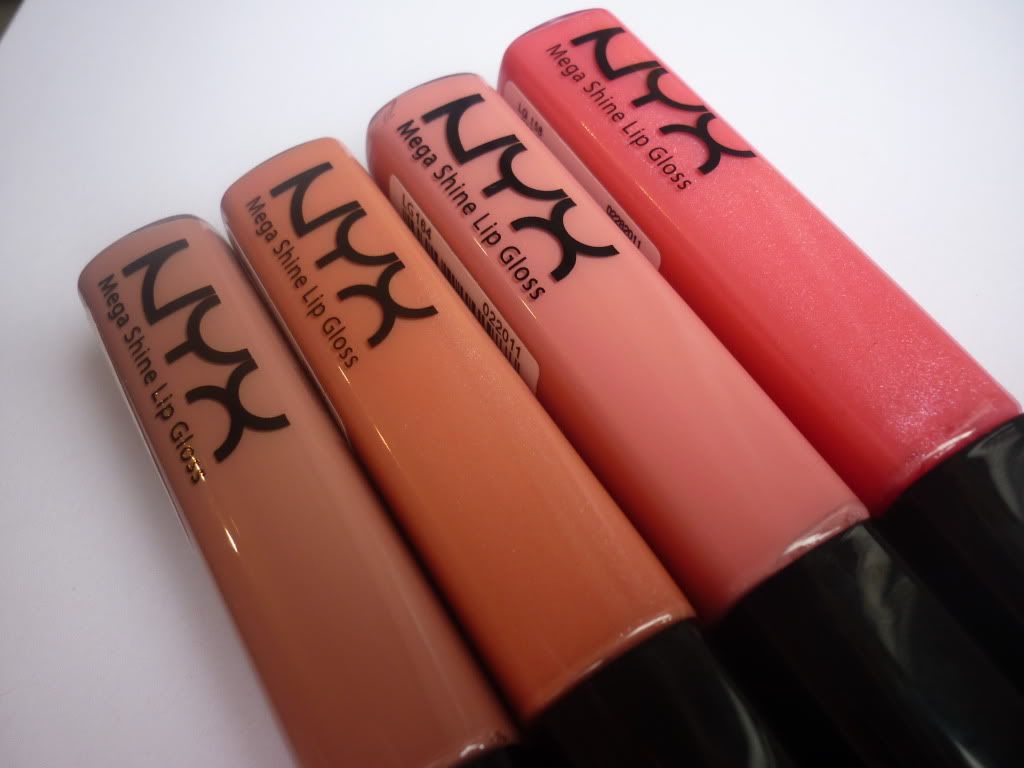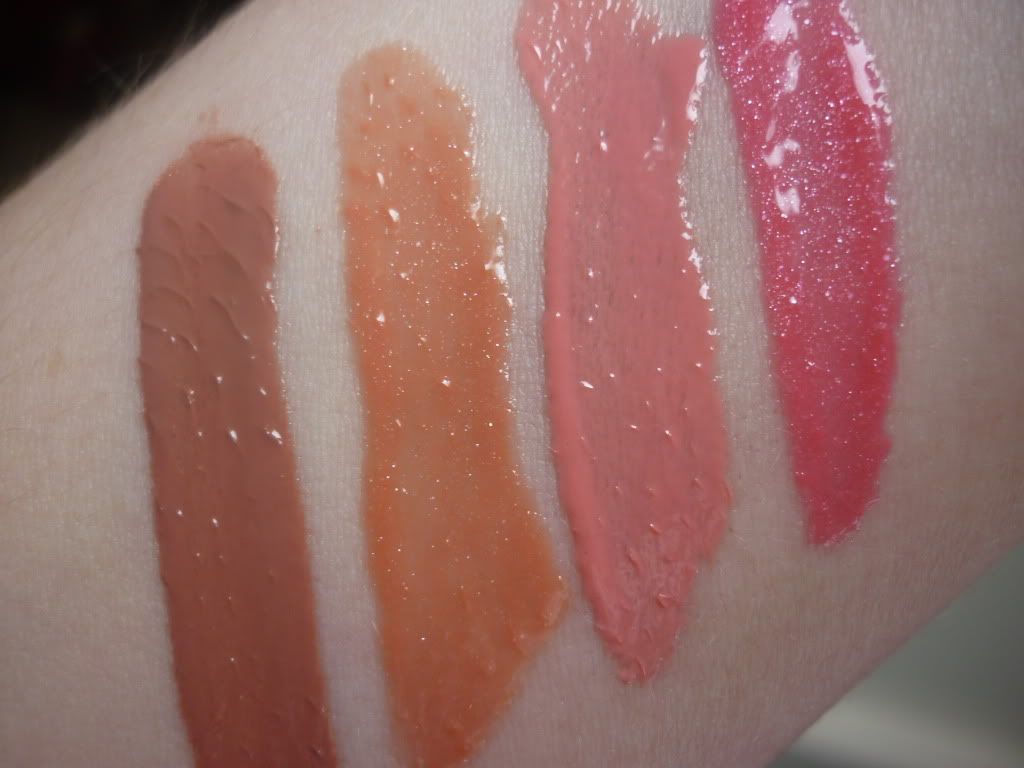 Middle photo L-R: Natural, Smokey Look, Nude Pink, LaLa
Natural - Probably the most pigmented out of them all, Natural is a little too dark on my pale skin tone for me to totally agree with it. 10/10 for pigmentation though, I love it when lipglosses change the colour of your lips and are not just semi-opaque!
Smokey Look - Much more of a sheer finish than Natural. I would like this a whole lot more without the shimmer, works great over certain nude based lipsticks.
Nude Pink - Gorgeous colour, fair pigmentation. Sometimes on me this looks a little bit more bubblegum pink than a nude pink, but I think it's great and really makes my blue eyes pop. A gloss to just throw in your handbag and go!
LaLa - Perhaps my least favourite. Looks lovely in the tube but just coats your lips with a slight pink gloss and a bit of shimmer. I had a little play around and paired this with a slick of Mac's Baby Sparks, gives it the extra something something that it needed!
Note that all these lipglosses carry a strong, sherbet like smell, which you can also taste a little bit. I prefer as little scent as possible but would choose the sherbet smell over the god awful Nars one! As always Nyx is a brand I wish was a little more readily available in the UK. For now I buy all my Nyx products from Beautyjoint.
How do you feel about Nyx?
Holly x