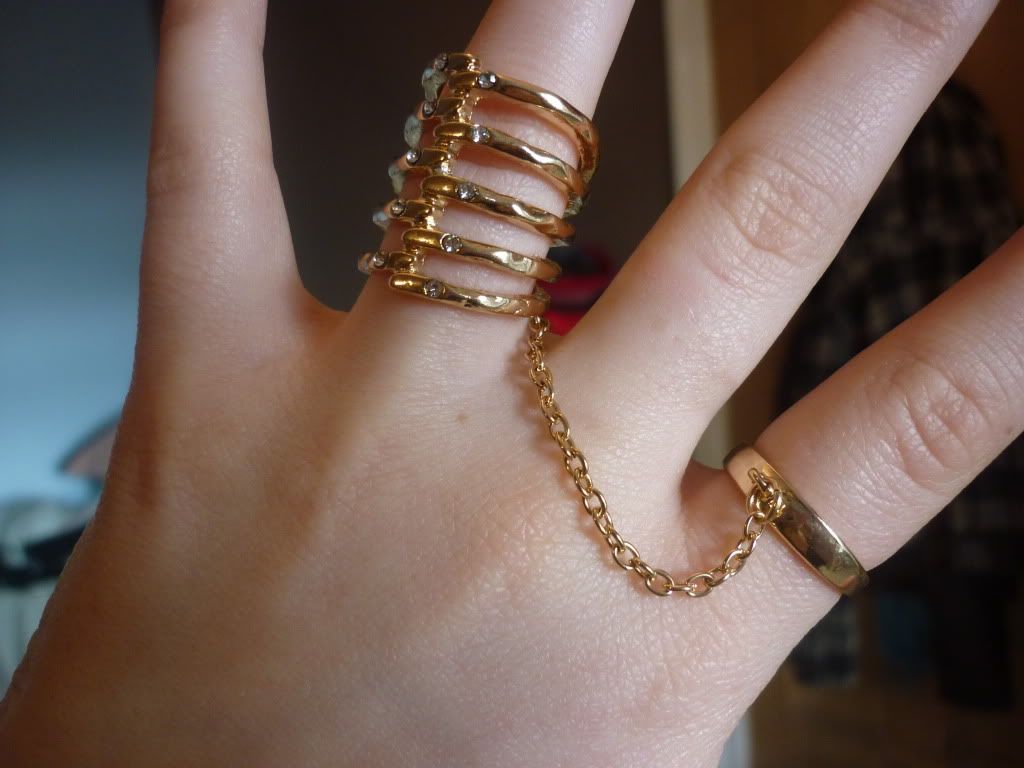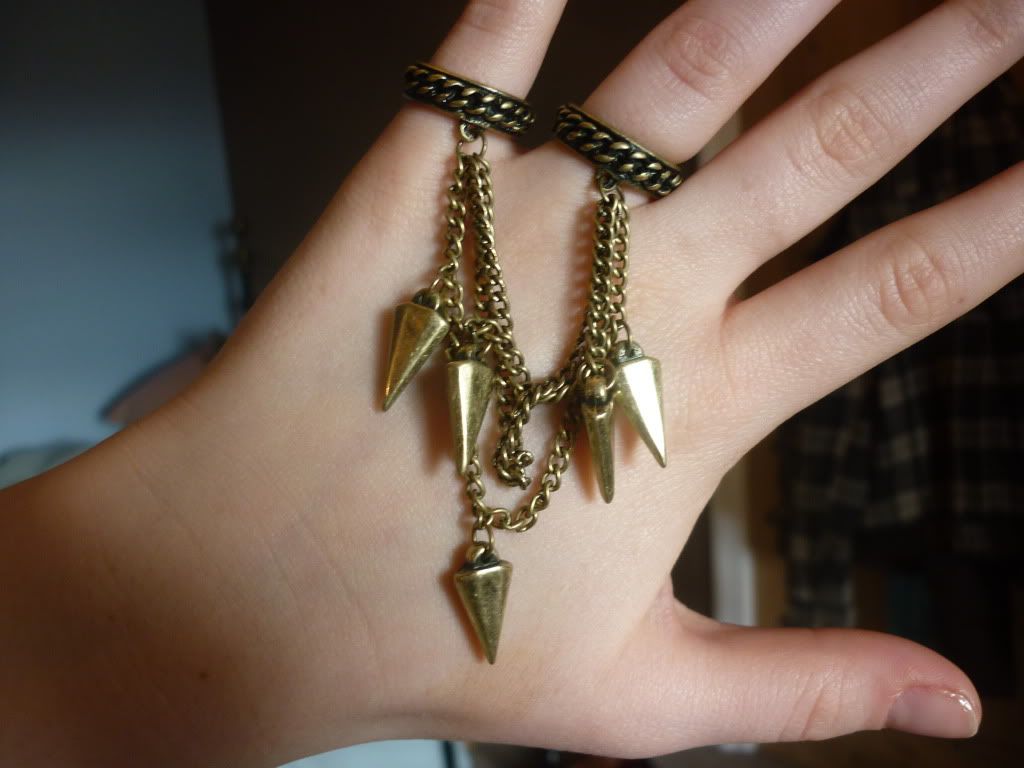 I've been so addicted to this whole trend lately involving chains on rings and earrings! Especially the earrings that connect from your cartilage to your lobe. Unfortunately for me I never really wear my hair up if I'm going out so people wouldn't be able to admire it. I chose two rings from Missguided yesterday, both £5.99 each, they came today and I love them. I was however slightly dissapointed in them only being available in one size, the ring with the spikes is a poor fit and doesn't go on the fingers I was expecting it to fit on, but I'll work with it!
I'm such a sucker for rings, especially different ones like these, they totally caught my eye. I did an older post on my favourite rings
here
if you fancy a read! I always thought Missguided got it spot on with their clothing and shoes but their accessories let them down but, their jewellery is slowly but surely getting better and better each time I look!
What do you think of these "statement" rings? Your cup of tea or not?
Holly x