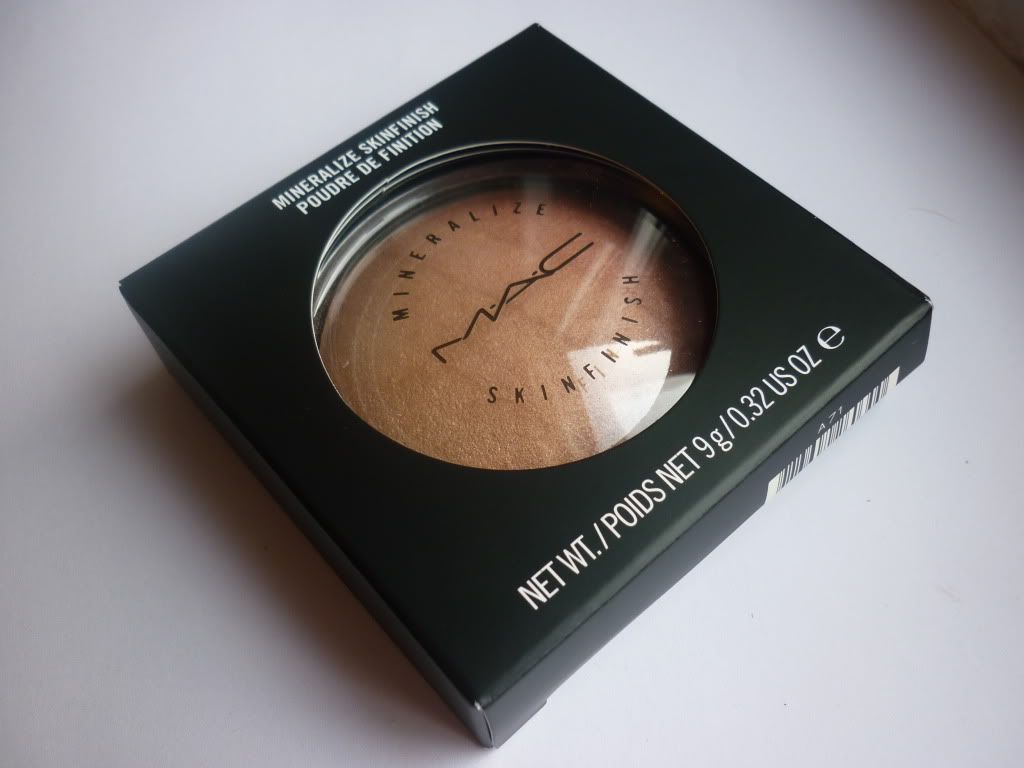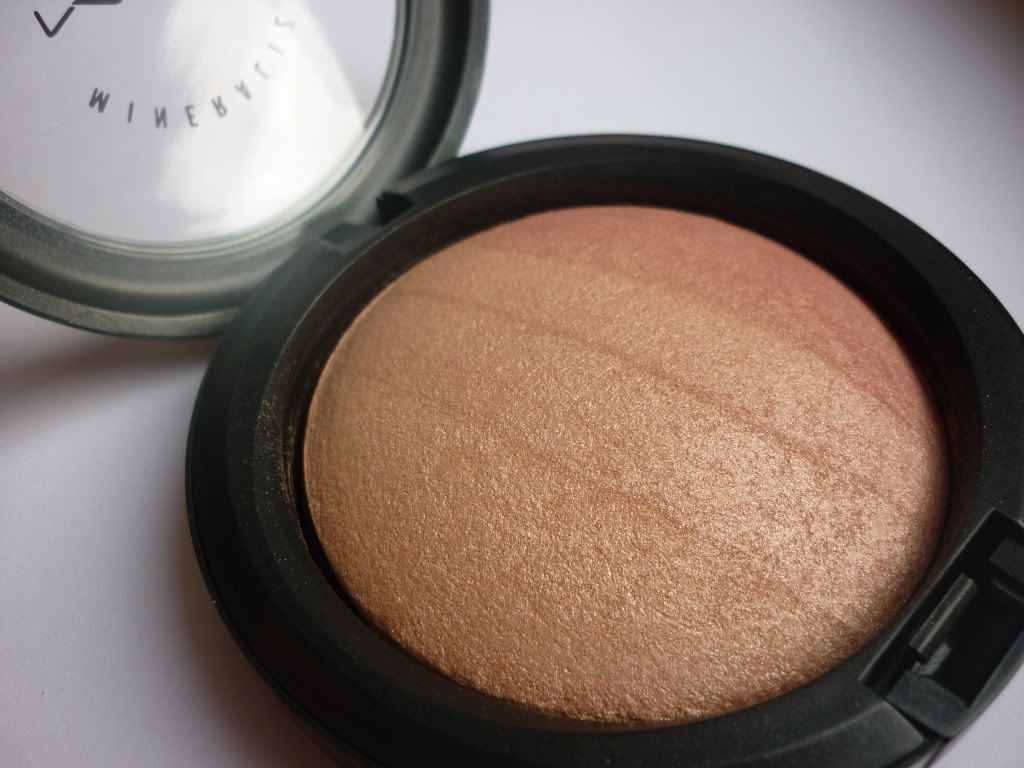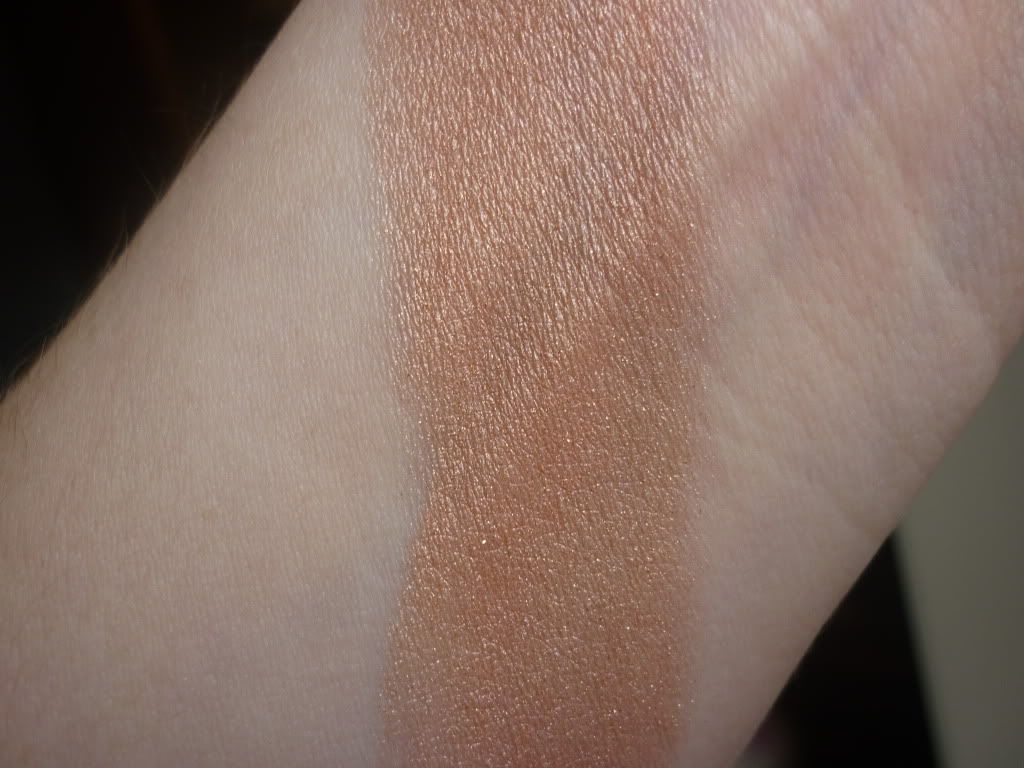 (Swatch is a little bit of all four colours)
Shockingly, this is my first ever mineralize skinfinish from Mac. I was never that in to them until they seemed to be cropping up more and more in youtube videos I watched and blogposts that I read, but it's taken a while for one to come out that I've wanted! So here it is, Redhead from the Naturally collection ( I think it's a repromote but I'm not sure/can't remember which collection it came out with first!)
It's a lovely golden peachy baked product with 4 different colours to it. Mind you I doubt I will ever use these seperately, I'll probably just swirl my brush around in it. It's gorgeous and velvety to touch and I found that my finger picks up the colour very well. Redhead effortlessly glides across the skin, and feels as light as air when on! If you look really closely at the product in the pan, you can also pick up some golden pink tones. Lovely!
I get the feeling that overuse of this product could leave you looking a little too shiny, as I will just be using it to dust along the top of my bronzer for highlighing.
I can't wait to pick up some more of these, I know they can be very popular and can literally fly off the shelves, so I'm going to be on the ball with these in future!
Holly x