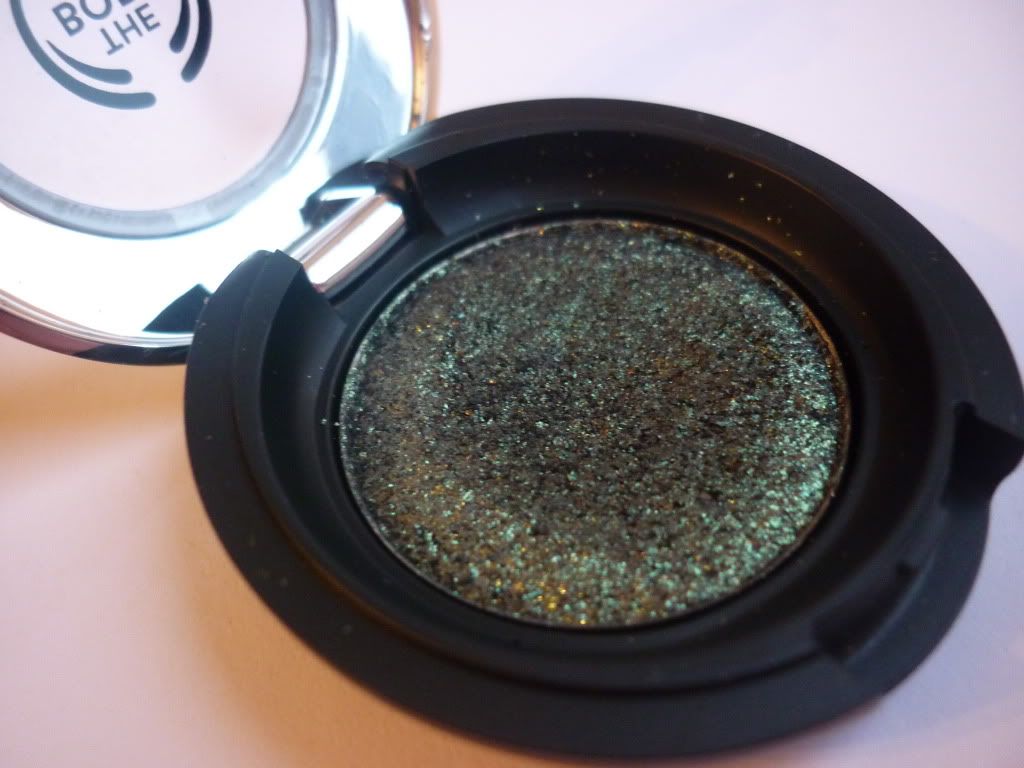 I was never in to Bodyshop makeup all that much until recently, I picked up a few eyeshadows and also their equivalent to the Bobbi Brown shimmer brick "Shimmer waves". I was in a rather green mood and chose 4 eyeshadows, 3 of them which have green incorporated in to them one way or another.
Velvet green is by far my favourite, being a standout shade in all of my eyeshadows that I own and the ones on the stand at Bodyshop. Primarily an instensely dark green, the different shimmer/glitter particles in this eyeshadow give it a unique and deep look. It's very pigmented as I barely had to stick my finger in the pot to get a good swatch.
Unfortunately I found fallout from this can be pretty bad if you aren't careful, and the shadow in the pot can get fairly gritty. I also found that to get the best look with this eyeshadow, you have to pack it on, blended out it turns in to any other old run of the mill eyeshadow. It really doesn't take much to wipe it away either!
This is a really beautiful eyeshadow and certainly one I wouldn't pass up on if you're willing to work with it! I'm definetely going to persist with it :)
Holly x