Hello my lovely readers! I've been pulling my hair out all day. My mam rang me from work as a freind had asked if i would bake her a cake for 9am tomorrow, ( LESS THAN 24 HOURS. ) and me stupidly being such a yes man said OKAY. Nutter. I even had to rearrange our manicure at glamour! Anyhoo heres my first of quite a few baking adventures to come in the following weeks, i have the odd order but i dread to look at my cake calender for December, i'll deal with that when i have to!
This cake was a 50th birthday for a lady who apparently likes the good things in life! Oh, and had a erm..Lhasa apso dog?! I think thats how you spell it! My model of him is POOR! I usually dont do too bad but better luck next time holz..! I hate having no time to plan a cake so i rustled up a simple black and white theme with some stick on diamonds (Non-edible i'm afraid!) one or two mini champagne bottles complete with glasses, hearts, stars, glitter, and the poor little dog! Who i tried to make fluffy, but we'll see, maybe im just too critical of my own cakes!
Go on have a laugh at my little Lhasa Apso i dare you!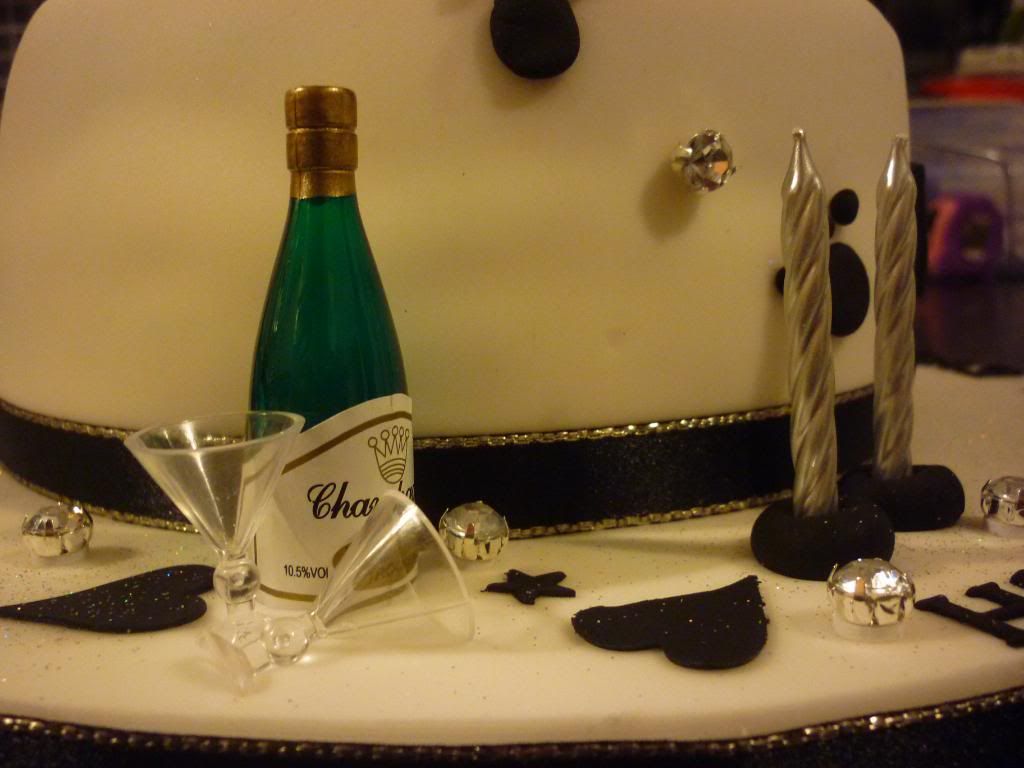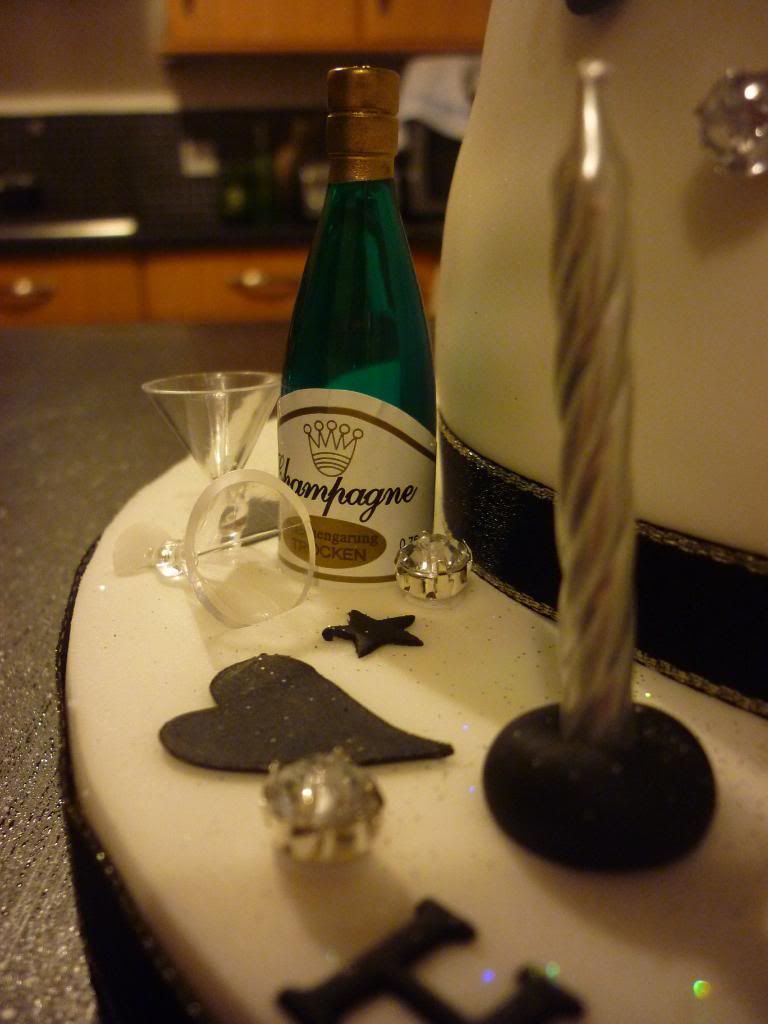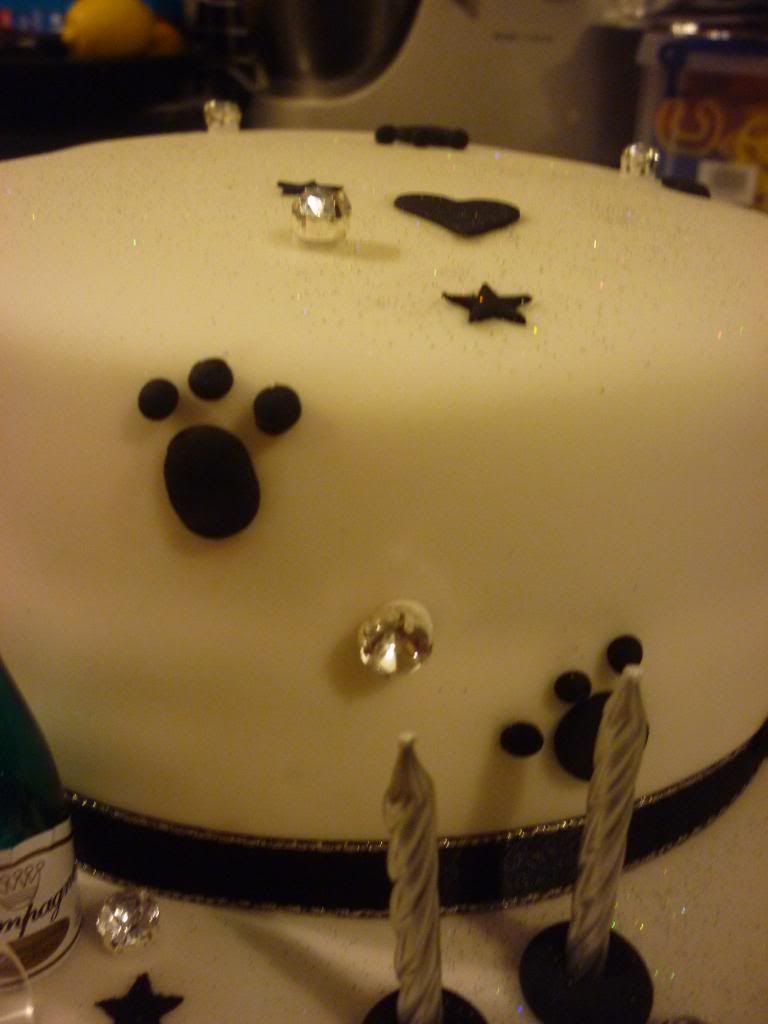 I hope you enjoy my little baking adventures and my crazy little models so far, i think the angry birds models beat my poor little dog! I personally think it looks like a bear but im sure she will love it (hopefully). Hope you are all well and i will be back with another post soon!
Love, Hol xxx