I've finally persuaded myself to destroy one of my precious little mac palettes (by destroy i mean take out the divider) to make the most of the space and fit all of my eyeshadows in to one. I've been fancying getting myself some of those Z palettes but since i bought my mac palettes for my mac eyeshadows i may aswell use them for the mac shadows since i spent money on them.
Some of the eyeshadows i bought from Mac a while back were in the pots before i fitted them in to my palettes so unfortunately they didn't have magents on the bottom of them, so i went out to Staples to get some. They're a little thick so some of my eyeshadows sit up higher than the other ones but until i can find some thin ones they'll do for now.
Also taking out the divider was more difficult than i thought, i was trying not to snap it at all incase i wanted to put it back in in the future but i managed to chip a little bit off it at the corner! Perhaps theres a more efficient way than hacking away with tweezers that i don't know about haha. Never mind, this is just so much more convenient now, i can fit all my eyeshadows i currently own from Mac in once palette.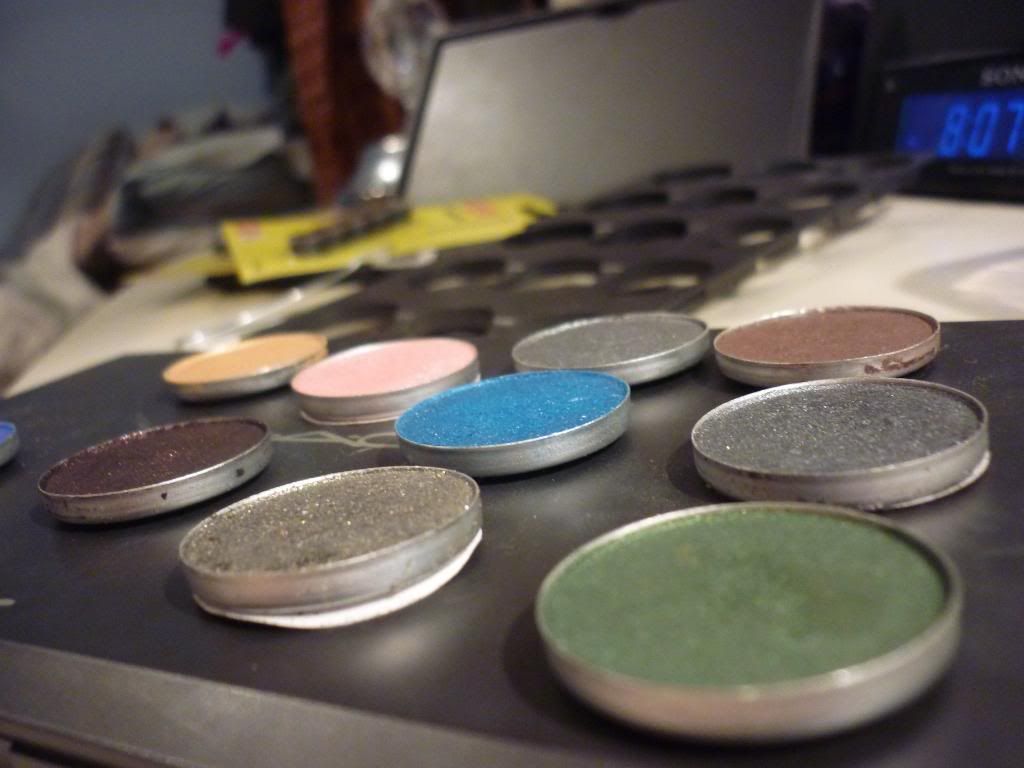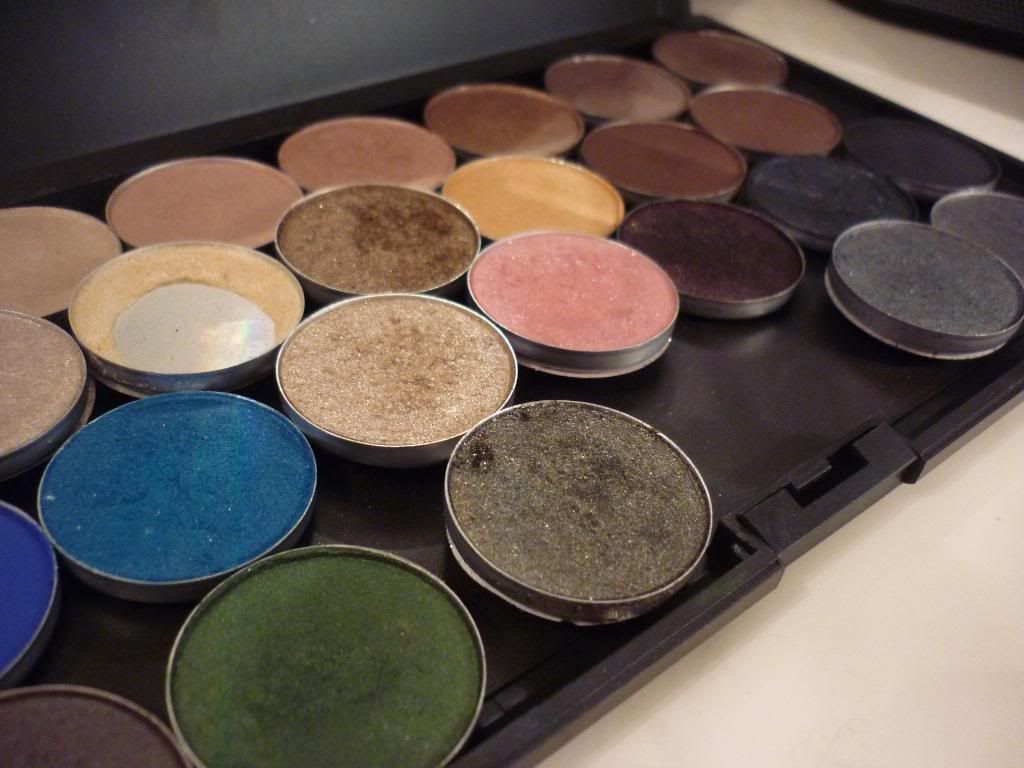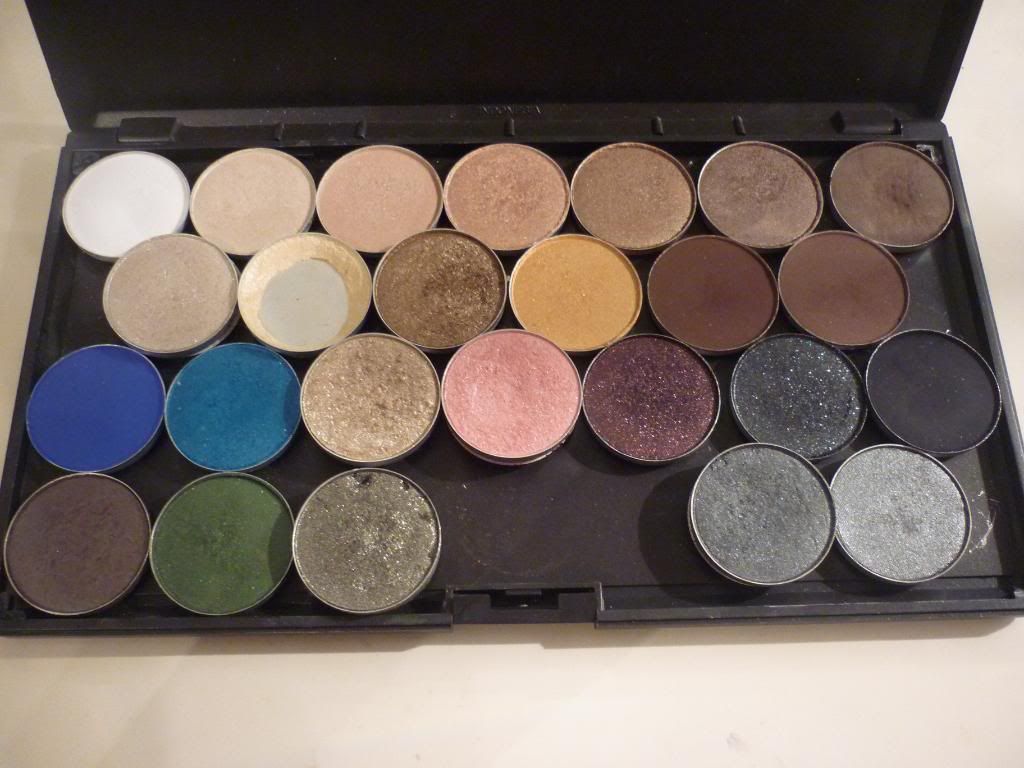 To see my origional Mac palettes post and which colours i have, click
here.
I would love to know what everyone thinks about this way of storing your Mac eyeshadows in the palettes, can you break away from your perfectly organised neutrals palette to mix em all up?!
Love, Hol xxx