We were off to a family freinds for some firworks and tea tonight so mam asked me to make some bonfire/firework themed cupcakes! I googled them to see what other people had done and unfornately only being limited to about 2 hours i couldnt do exactly what i wanted to do! Theres nothing too special about these cakes, and my poor camera didnt pick up the pink and purple icing as well as i would've liked it to but never mind!
I mixed in a few different colours of icing around in the piping bag since there are usually lots of different colours flying around, and packed as much glitter and sparkle on them as i could get! I added a little sugar star on the middle of the cupcakes, when you look at them from directly above it looks as though a star firework has a swirly sparkly tail on it!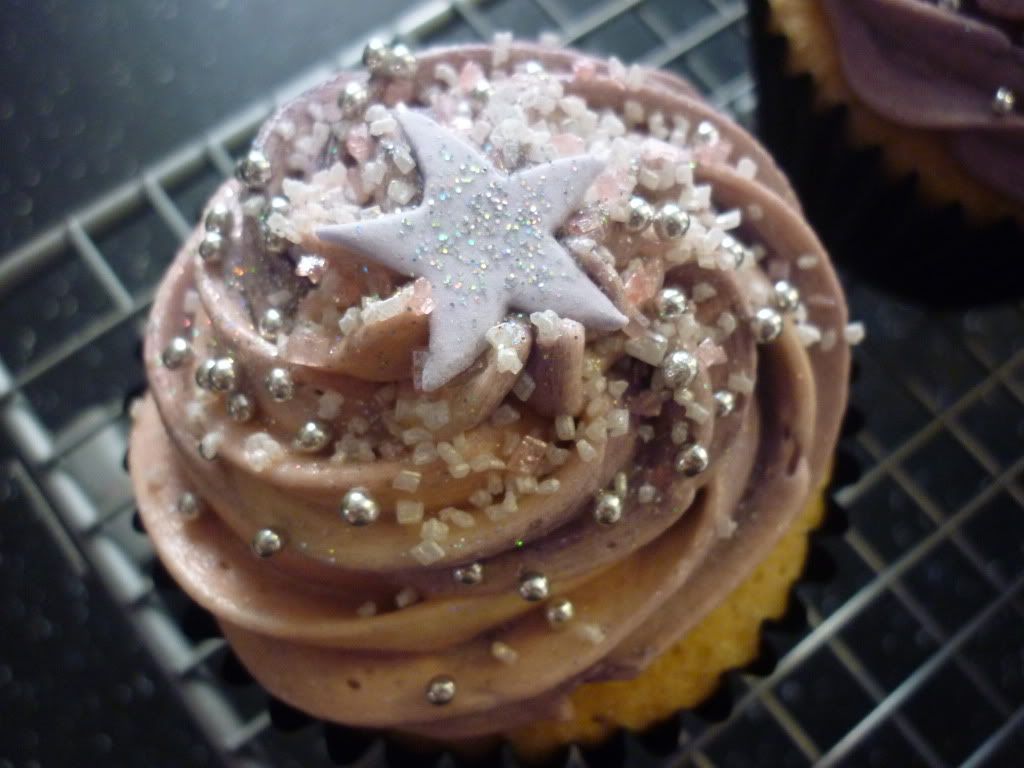 I know cupcakes aren't exactly rocket science to make but if anybody would like to know exactly what i do to make these then i would more than happy to post a recipe and some instructions for you! I think the most difficult thing with cupcakes is how long to bake them for, and at what temperature, the wrong combination can result in your cupcakes having a little eruption/mountain in the center, making them very difficult to decorate!
Love, Hol xxx