Well i know its about 2 or 3 days too early to be posting this but i thought what the hell, a couple of days isn't going to change products i've been using for 28 or so days now! Plus i'm going to be incredibly busy with cakes over the next week or two! So expect to be seeing a few cakes being uploaded by next week, I can't wait to share with you all. Without further chit chat, here are a few of this months favourites! Oh, and for any product i've ever swatched/posted about on my blog before, I've linked it next to the item description :).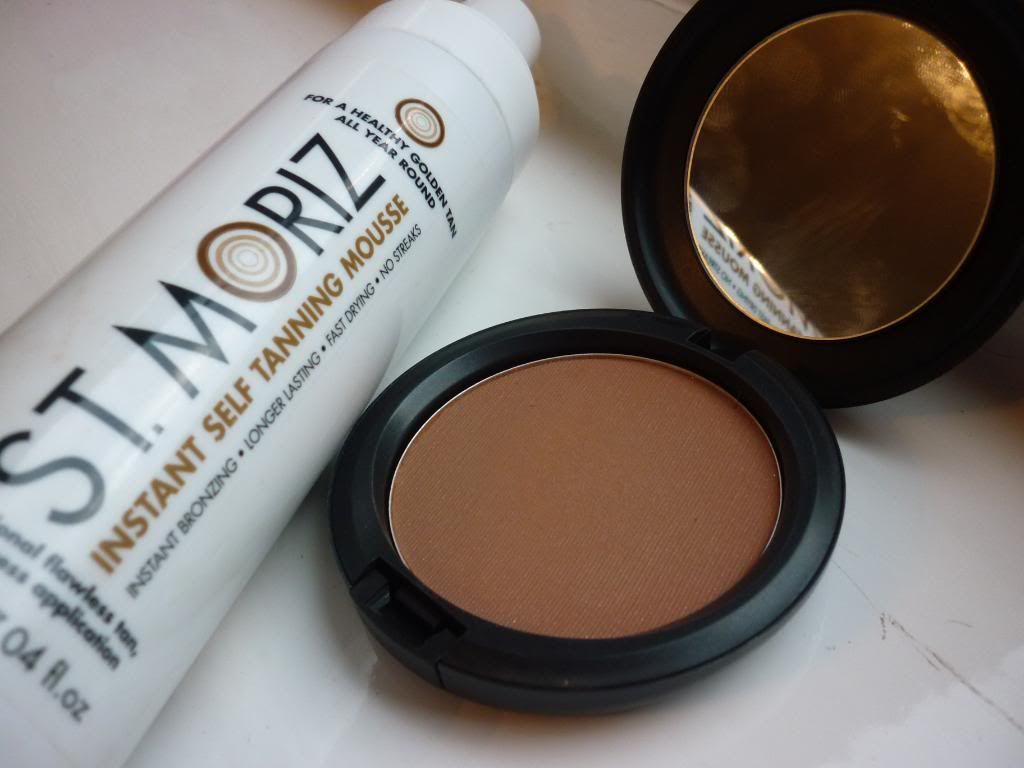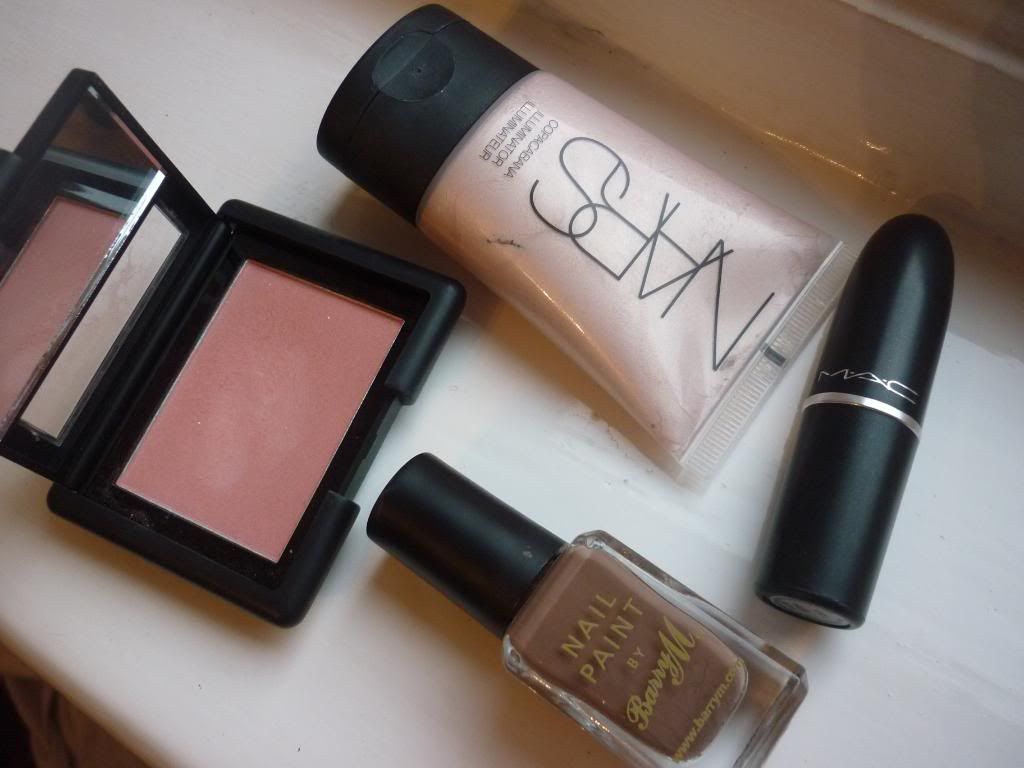 St. Moriz instant tan mousse:
The infamous alternative to St. Tropez! Being a total whitey all year round even in summer, having a tan in winter benefits me more because my freinds are less likely to have their lovely natural tans..and no im not jealous at all. Mabey a little.
Mac Bronzing powder in Solar Riche:
The next best product which helps to acheive a healthy glow. Goes on lightly to begin with unlike some bronzers which leave a horrible orange streak, easily blended and buildable. One of my favourite bronzers.
Link.
Barry M nail paint in Mushroom:
My go to shade when i don't know what else to wear! Without a doubt one of the best polishes i have ever bought. I don't know why but i tend to be attracted to these ugly colours haha. I think its also perfect for this time of year!
Mac Lipstick in Hue:
A gorgeous sheer pink nude. One of Macs most loved i think! Wearable for a pretty day time look, or pair with dramatic eyes.
Link.
Nars Copacabana illuminator:
One of the best highlighters/illuminators i've ever bought! I usually go for more gold based highlighters, but this is a really really light pink colour, which unfortunately doesn't show well on my camera, I think i need to collect all three of these from Nars! I'm going to do a separate post on this product.
Elf studio tickled pink blush:
A lovely sheer pink blush. A must have if you want a suttle rosy glow.
Link.
These were just a few products i've been using this month that i picked out to show you. Hope you have all had a lovely November and i guess my next favourites post will be in the new year! Extremely scary to think that.
Love, Hol xxx