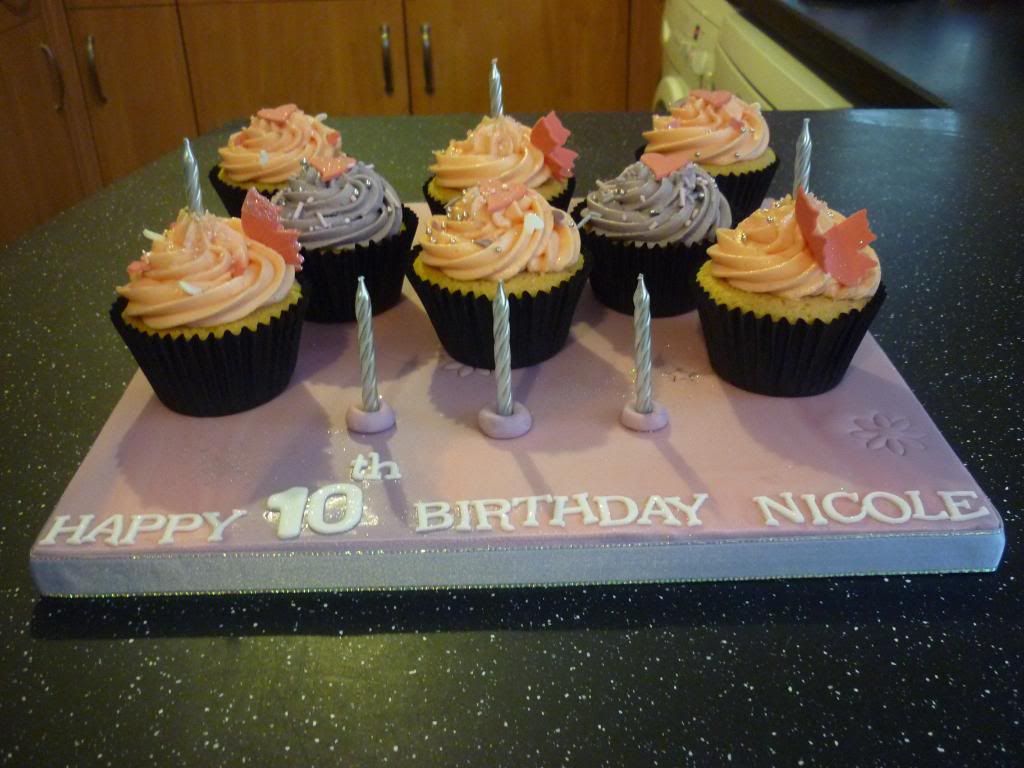 Hi all! When i say my cupcake recipe, i mean the one i follow, not some super secret exciting recipe i've created myself (I wish!) After my last cupcake post i asked if anybody would be interested in me posting the recipe i follow for cupcakes, so here it is! Along with some other cupcakes i made the other day for a little girls 10th birthday. Since i make cakes and cupcakes for people as a small business, i use a large kenwood mixer, which not everyone is going to have because they're expensive and a waste for people who don't bake alot. I highly recommend investing in an electric whisk to get the best cakes. You can buy them at reasonable prices for about £15. Needless to say i've burned out about 3 lots of electric whisks so i had to get something better!
You will need :
4 ounces margarine (I swear by Stork!)
4 ounces caster sugar
2 medium eggs
4 ounces self raising flour
Flavouring of your choice (vanilla/lemon/peppermint essence)
1. First of all, you want to start by softening your margarine a little, so give it a little whiz round with your whisk, or if you're totally game and want a dead arm afterwards, then give it a good old beating with your wooden spoon.
2. Add the caster sugar to the margerine. Cream together until light and fluffy.
3. Crack open your eggs in to a seperate jug, and beat in a little bit of the egg at a time to prevent your mix from curdling.
4. Fold in your flour using a large metal spoon. Using a metal spoon allows you to fold easier, it has a sharper edge than a chunky wooden spoon, allowing you to cut straight down to the bottom of your mix and bring it up to the top to fold.
5. Add flavouring of your choice, and beat/electric whisk one last time before putting in the cupcake cases.
6. Place in the middle shelf of your oven at 150 degrees for between 24 and 27 (ish) minutes. I bake my cupcakes for a longer amount of time on a lower heat because i find if baked at the usual 180 degrees, my cupcakes end up with a a massive bump/eruption in the middle of them, this is because the cupcakes are baking on the outside before the mixture has had a chance to rise properly! Please note my oven is fan assisted, they're usually roughly 10 degrees hotter than what you set the temperature to (or so i'm told) So in theory in a normal oven i would bake them at 160 degrees.
You can usually tell if you're cupcakes are ready by inserting a cocktail stick in the center of them, if it comes out clean then you're done! Leave the cupcakes in the baking tray to set for 10 minutes before placing them on a wire rack for the rest of the cooling time. Cupcakes are still very easily squashed when they're fresh out the oven so definetely avoid picking them up for at least 10 minutes.
When they are cool icing and decoration is really up to you! I more or less stick to piping swirls on them and adding springles and other shapes i've cut out. Here are a few i've done to give you some ideas.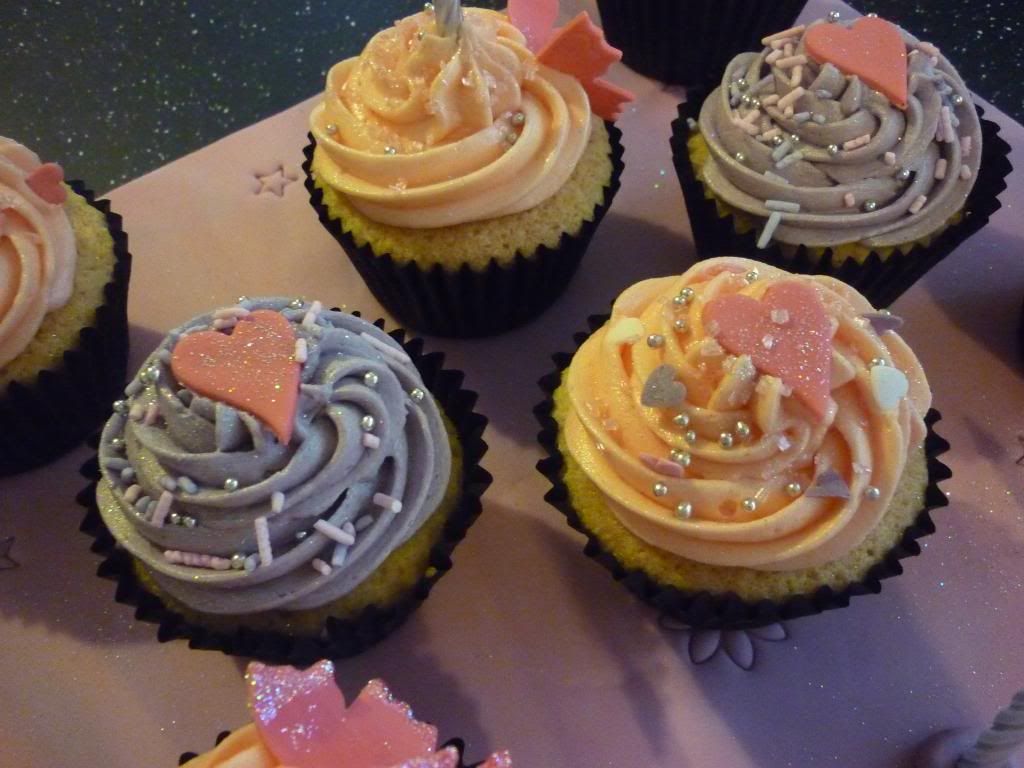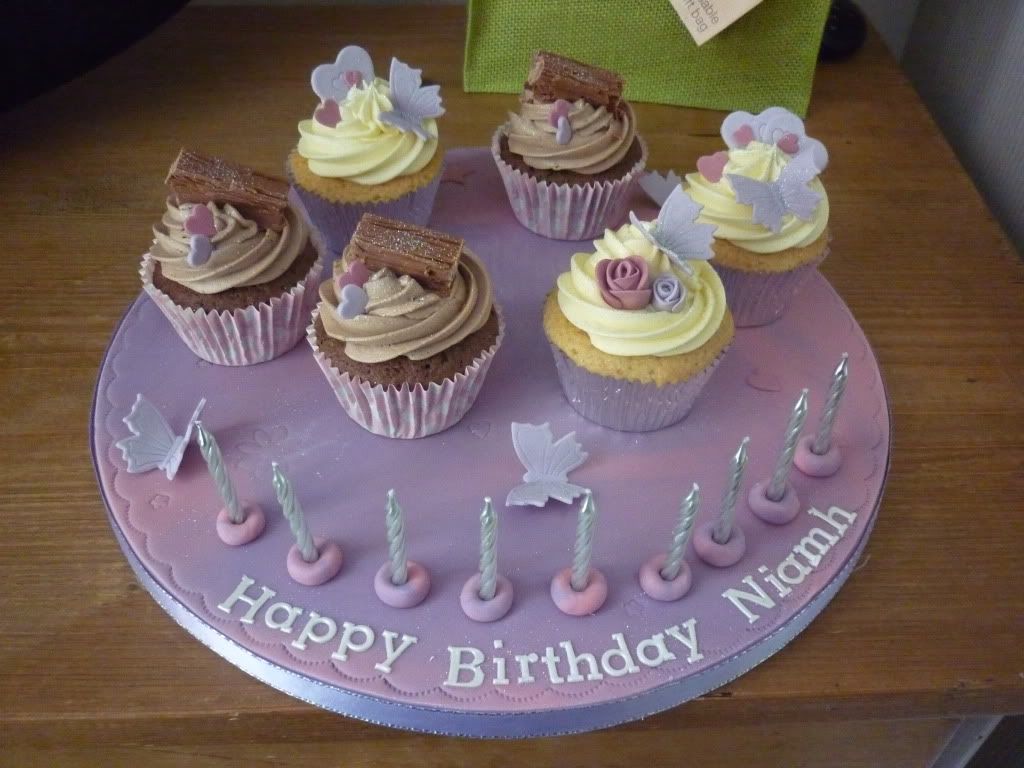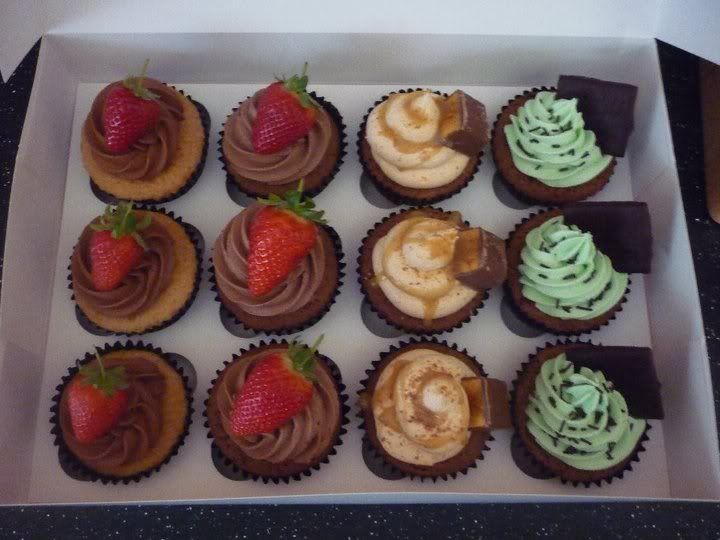 I really hope this has been helpful to everyone, and that i have explained the steps i take as clearly as i can! I look forward to posting some more recipes for you all soon.
Love, Hol xxx